Disclaimer: Nothing within this page or on this site overall is the product of Panagiotis Kondylis's thought and work unless it is a faithful translation of something Kondylis wrote. Any conclusions drawn from something not written by Panagiotis Kondylis (in the form of an accurate translation) cannot constitute the basis for any valid judgement or appreciation of Kondylis and his work. (This disclaimer also applies, mutatis mutandis, to any other authors and thinkers linked or otherwise referred to, on and within all of this website).
EVERYBODY MUST OBEY, ABIDE BY AND FOLLOW THE LAW
ALL KILLINGS AND CAUSING OF DEATH AND INJURY TO INNOCENT
NON-COMBATANTS ANYWHERE IN THE WORLD ARE CONDEMNED
A POSTERIORI AND A PRIORI, REGARDLESS OF WHO THE VICTIMS ARE
If you read stuff written by the ABSOLUTELY CRAZED CONTINUALLY SELF-LOBOTOMISING ULTRA-LOONY MAD SATIRICAL LITERARY PERSONA (born c. 599, 699, 799, 899 or 999 A.D. in Hellenic Eastern Rome) WITHOUT HAVING READ AND STUDIED AND UNDERSTOOD ALL OF P.K.'s CORE TEXTS FIRST (AND AT THE RATE I'M CURRENTLY GOING, THAT WON'T BE POSSIBLE (UNLESS YOU KNOW GERMAN OR GREEK) BEFORE c. 2052 IF I MAKE IT THAT FAR IN AN ABLE-BODIED STATE (HIGHLY UNLIKELY, IF NOT IMPOSSIBLE)), THEN YOU ARE DOING WHAT YOU HAVE BEEN TOLD NOT TO DO, AND YOU ARE BEING RATHER NAUGHTY - TO SAY THE LEAST. I FIND, THOUGH, THAT NO-ONE EVER LISTENS TO ME, SO THEREFORE, I MUST BE WRONG. I MUST BE
NO POLITICAL-IDEOLOGICAL COURSE OF ACTION IS BEING SUPPORTED OR OTHERWISE SUGGESTED BY THIS SITE EVER (THE SITE'S SATIRICAL-LITERARY PERSONA IS LITERALLY CRAZED CRAZY LOONY MAD) UNLESS IT IS SOMETHING P.K. WROTE IN REGARD TO THE 1% OF HIS OEUVRE CONCERNING GREECE'S "FATE" AND WHETHER SHE WANTS TO SURVIVE OR NOT (OBVIOUSLY SHE DOES NOT).

THE LITERARY-SATIRICAL PERSONA COMMENTING ON THIS PAGE AND THROUGHOUT THIS SITE IS INSANE. NO WRITER, THINKER OR AUTHOR REFERRED TO HERE HAS ANYTHING TO DO WITH ANY KIND OF DISCRIMINATION, BIGOTRY, RACISM OR CHAUVINISM WHATSOEVER. EVERY THINKER IS RESPONSIBLE FOR THEIR OWN - AND ONLY FOR THEIR OWN - WORDS. THE PERSONA COMMENTING ON THIS PAGE AND THROUGHOUT THIS SITE WAS BORN BETWEEN 599A.D. AND 999A.D. AND HAS GONE TOTALLY INSANE. DON'T PAY ATTENTION TO HIS COMMENTS. THINK, AND WORK "IT" OUT, FOR YOURSELVES.
THE RELIEF-RELEASE VALVE IS STILL WORKING.
Βαλβίς, Entlastung.
Tool, Ἐργαλεῖον.
ΣΥΓΓΝΩΜΗ ΕΚ ΤΩΝ ΠΡΟΤΕΡΩΝ ΔΙΑ ΤΑ ΟΡΘΟΓΡΑΦΙΚΑ, «ΤΥΠΟΓΡΑΦΙΚΑ» ΤΕ ΚΑΙ ΑΛΛΑ ΛΑΘΗ. ΤΡΕΧΩ - ΣΑΝ ΤΟΝ ΒΕΓΓΟ - ΑΛΛΑ ΔΕΝ ΠΡΟΛΑΒΑΙΝΩ. Ἡ ΖΩΗ ΑΣΦΑΛΩΣ ΔΕΝ ΕΙΝΑΙ ΑΠΛΩΣ ΕἿΣ ἹΣΤΟΤΟΠΟΣ. ὙΠΑΡΧΟΥΝ ΚΑΙ ΠΡΑΓΜΑΤΙΚΟΙ, ΖΩΝΤΑΝΟΙ ΑΝΘΡΩΠΟΙ. ΣΤΟ ΚΑΤΩ ΚΑΤΩ ΤΗΣ ΓΡΑΦΗΣ, ΤΙ ΕΙΝΑΙ Ἡ ΖΩΗ ΤΟΥ ἙΚΑΣΤΟΥ ΑΝΔΡΟΣ ΧΩΡΙΣ ΤΗΝ ΚΥΡ' ΑΓΓΕΛΩ ΤΟΥ, ΑΝ ΕΧῌ ΤΗΝ ΤΥΧΗ ΝΑ ΕΧῌ ΚΙ ΑΥΤΟΣ ΜΙΑ ΚΥΡ' ΑΓΓΕΛΩ ΝΑ ΤΟΝ ΠΡΟΣΕΧῌ;
DIDEROT'S PAGE
CRAZY MAN APOLOGISES TO A FROG, AND SAYS THROUGH LACK OF ATTENTION, CONSCIOUSNESS AND AWARENESS, MADMAN FORGOT AND LEFT OUT DIDEROT (AND CASTORIADIS, AND NOW TOO, IN 2021, MY APOLOGIES TO POLYBIUS !!!).
SO, AS FAR AS THE NOW DEAD WEST AND THE OBSERVATION OF HUMAN AFFAIRS ARE CONCERNED,
WITH P.K. AS THE GREATEST HEAVYWEIGHT THINKER OF ALL TIME ("POUND FOR POUND", THE OTHER FOUR "GREATS" ARE PROBABLY SUPREME, THOUGH IT'S ARGUABLE BECAUSE P.K. BUILT ON ALL HIS PREDECESSORS, BUT BROUGHT THINGS TOGETHER LIKE NO-ONE ELSE BEFORE AND EVER AGAIN)
THE "GREATS" (INCL. NOT INCONSIDERABLE NORMATIVE AND OR OTHER FLAWS IN SOME OF THEM) ARE:
THUCYDIDES
ARISTOTLE
MACHIAVELLI
(AS FAR AS I AM AWARE, P.K. DID NOT EXPRESSLY CALL MACHIAVELLI "GREAT", BUT CLEARLY FROM HIS ADMIRATION FOR MACHIAVELLI, THERE IS LITTLE DOUBT THE FLORENTINE IS ONE OF THE FIVE GREATS)
MARX
WEBER
AND
MONTAIGNE
HOBBES
SPINOZA
DIDEROT
CLAUSEWITZ
AND THE "SEMI-GREATS", WHO EITHER POSED THE CRUCIAL QUESTIONS, AND OR WROTE GREAT THINGS (BUT ALSO COULD, LIKE SOME OF THE GREATS ABOVE, DEPENDING ON WHOM WE'RE TALKING ABOUT, FUCK THINGS UP, AND NOT JUST A TAD, BIT OR LITTLE), ARE:
PLATO,
POLYBIUS,
LA ROCHEFOUCAULD,
MONTESQUIEU,
LA METTRIE,
DE SADE,
HUME,
ADAM FERGUSON,
KANT,
TOCQUEVILLE,
NIETZSCHE,
PARETO,
SIMMEL,
DURKHEIM,
MANNHEIM,
R. ARON,
WERNER CONZE,
CASTORIADIS,
H.-J. ARNDT

AND, THEREAFTER OR ALSO, MANY, MANY (DOZENS OF) OTHERS INCL. WERNER SOMBART, JAMES BURNHAM, MARC BLOCH, LUCIEN FEBVRE, FERNAND BRAUDEL, HALFORD MACKINDER, E. H. CARR, ERNST KANTOROWICZ, OTTO BRUNNER, HANS MORGENTHAU, GEOFFREY ELTON, REINHART KOSELLECK, KOSTAS AXELOS, KOSTAS PAPAIOANNOU, GIORGOS KONTOGIORGIS ... LOCKE, VOLTAIRE, HEGEL, BENTHAM, TÖNNIES, DILTHEY, FREUD, L. v. WIESE, GAETANO MOSCA, ROBERT MICHELS, G. H. MEAD, CASSIRER, PARSONS, GEHLEN, SARTRE, ROBERT NISBET, R. PARK - E. BURGESS, KARL POLANYI, ... (AND MANY, MANY (DOZENS OF) OTHERS ... such as the very endearing FROG: Blaise Pascal ... INCL. MANY OF WHOM WHO HAVE UP TO SOOPA-DOOPA MAJOR "FUCK UPS" IN THEIR THINKING (E.G. "SHORT GIORGIS") TO SUCH AN EXTENT WHEN COMPARED TO THEIR STELLAR ACHIEVEMENTS, THAT THEY COULD NOT EVER POSSIBLY BE COUNTED AMONGST THE SEMI-GREAT, LET ALONE THE TRULY AND REALLY GREAT ... ) ...
(TOO MANY TO NAME; INSANE MAN HAS NAMED THEM MANY TIMES ELSEWHERE ... AND THEY ARE ALL IN P.K.'s VARIOUS TEXTS ... BUT NEVA EVA FORGET P.K.'s EMPHASIS ON ALL DA KLASSIKS, INCL. ANCIENTS NOT MENTIONED ABOVE ... E.G.
Ἡράκλειτος c. 535 – c. 475 BC / 500 BC
Ἡρόδοτος c. 484 – c. 425 BC
Ἰσοκράτης (436–338 BC)
Ξενοφῶν c. 430 – 355/354 BC
Δημοσθένης (384 – 12 October 322 BC)
Marcus Porcius Cato (234–149 BC), also known as Cato the Censor (Latin: Censorius), the Elder and the Wise
Marcus Tullius Cicero (3 January 106 BC – 7 December 43 BC)
Διόδωρος 1st century BC
Gaius Julius Caesar (12 July 100 BC – 15 March 44 BC)
Gaius Sallustius Crispus = Sallust (86 – c. 35 BC)
Διονύσιος Ἀλεξάνδρου Ἁλικαρνασσεὺς (c.  60 BC – after 7 BC)
Titus Livius (59 BC – AD 17) = Livy
Lucius Annaeus Seneca the Elder (c. 54 BC – c. 39 AD)
Lucius Annaeus Seneca the Younger; c. 4 BC – AD 65
Marcus Fabius Quintilianus (c. 35 – c. 100 AD)
Δίων Χρυσόστομος (c. 40 – c. 115 AD)
Publius Cornelius Tacitus (c. AD 56 – c. 120)
Πλούταρχος (AD 46 – after AD 119)
Gaius Suetonius Tranquillus; c. AD 69 – after AD 122
Ἀππιανὸς Ἀλεξανδρεὺς (Latin: Appianus Alexandrinus; c. 95 – c. AD 165)
Ἀρριανὸς (Latin: Lucius Flavius Arrianus; c. 86/89 – c. after 146/160 AD)
Lucius Cassius Dio (c. 155 – c. 235), = Dio Cassius (Greek: Δίων Κάσσιος)
Sextus Julius Africanus (c. 160 – c. 240 = Σέξτος Ἰούλιος ὁ Ἀφρικανός or ὁ Λίβυς)
Διογένης Λαέρτιος, 3rd century AD
Πλωτῖνος; c. 204/5 – 270 CE
Eusebius of Caesarea (= Εὐσέβιος; AD 260/265 – 339/340)
Aurelius Augustinus Hipponensis, 13 November 354 – 28 August 430
Σωκράτης ὁ Σχολαστικός; c. 380 – after 439
Πρίσκος 410s AD/420s AD-after 472 AD
Anicius Manlius Severinus Boethius, c. 477 – 524 AD
Ἰωάννης Μαλάλας, c. 491 – 578
Προκόπιος ὁ Καισαρεύς, Latin: Procopius Caesariensis; c. 500 – after 565)
Ἀγαθίας ὁ Σχολαστικὸς (περὶ τὸ 530 − 581/582 μ.Χ.)
Θεόφανης ὁ Βυζάντιος; fl. 6th century
Τραϊανὸς Πατρίκιος (λατινικά: Traianus Patricius), 7ος αἰ.
Θεοφύλακτος Σιμοκάττης ἤ Σιμοκάτης, 7ος αἰ.
Ἰωάννης Ἀντιοχεύς, 7ος αἰ.
Ἱππόλυτος Θηβών, 7ος ἤ 8ος αἰ.
Νικηφόρος Α΄ (758 - 5 Απριλίου 828)
Θεοφάνης Ὁμολογητής; c. 758/760 – 12 March 817/818
Γεώργιος Σύγγελος ἤ Σύγκελλος (8ος-9ος αἰῶνας)
Γεώργιος Αμαρτωλὸς ἤ Γεώργιος Μοναχὸς (9ος αἰῶνας)
Κωνσταντῖνος Πορφυρογέννητος, 17 May 905 – 9 November 959
Ιωάννης Καμινιάτης, fl. tenth century
Ἰωσῆφ Γενέσιος, 10ος αἰ.
Λέων ὁ Διάκονος (born c. 950)
Μιχαὴλ Ψελλός, 1017 ἤ 1018 – 1078 / 1096.
Μιχαήλ Ἀτταλειάτης, c. 1022 – 1080
Ἰωάννης Σκυλίτζης, early 1040s – after 1101
Νικηφόρος Βρυέννιος ὁ Νεότερος (1062 - 1137)
Ἄννα Κομνηνή, 1 December 1083 – 1153
Ἰωάννης Ζωναρᾶς; c. 1120
Κωνσταντῖνος Μανασσῆς; c. 1130 - c. 1187
Ἰωάννης Κίνναμος ἤ Κίναμος; born shortly after 1143, died after 1185
Νικήτας Χωνιάτης ἤ Ἀκομινάτος (περ. 1155 - περ. 1216)
Μιχαὴλ Γλυκᾶς, 12th-century
Γεώργιος Ακροπολίτης (1217 ἤ 1220 - 1282)
Γεώργιος Παχυμέρης (1242 – περ. 1310)
Νικηφόρος Κάλλιστος Ξανθόπουλος (c. 1256 – c. 1335)
Ἰωάννης Ἄγγελος Παλαιολόγος Καντακουζηνός, c. 1292 – 15 June 1383
Γεώργιος Γεμιστός Πλήθων; Latin: Georgius Gemistus Pletho c. 1355/1360 – 1452/1454
Μάρκος ὁ Εὐγενικὸς (1393-1445)
Δούκας (c. 1400 – after 1462)
Γεώργιος Σφραντζῆς ἤ Φραντζῆς; 1401 – c. 1478
Μιχαῆλ Κριτόβουλος = Κριτόβουλος ὁ Ἰμβριώτης, c. 1410 – c. 1470
Λαόνικος Χαλκοκονδύλης, c. 1430 – c. 1470 ΧΑΧΑΧΑΧΑΧΑ !!!!!!!!!
Κωνσταντῖνος Λάσκαρις; 1434 – 15 August 1501
PSYCHO-MAN'S (UN)FAIR CONCLUSION: WOMEN AND NON-WHITISH PEOPLE WERE EITHER INCAPABLE OR DIDN'T HAVE THE OPPORTUNITIES AND OR BOTH. AS FAR AS HOMO-FAGGOTS ARE CONCERNED, I HAVE NO IDEA IN RESPECT OF THOSE LISTED ABOVE, AS TO WHO PUT WHICH PART OF HIS BODY WHERE, SO THAT MATTER IS IRRELEVANT (HERE, IN THIS CONTEXT).
THANK YOU.
(N.B. AN EXPLANATION OF DIDEROT'S GREATNESS HAS BEEN AVAILABLE FROM SOME TIME IN FEBRUARY OF 2020 ON THE "FROM THE GRAVE" PAGE

https://fromthegravecontinued.yolasite.com/
IN THE PDF «Ἐκ τοῦ Τάφου 46β΄ (Ὑποσημειώσεις τε καὶ Ἐπαναλήψεις 8β΄)»)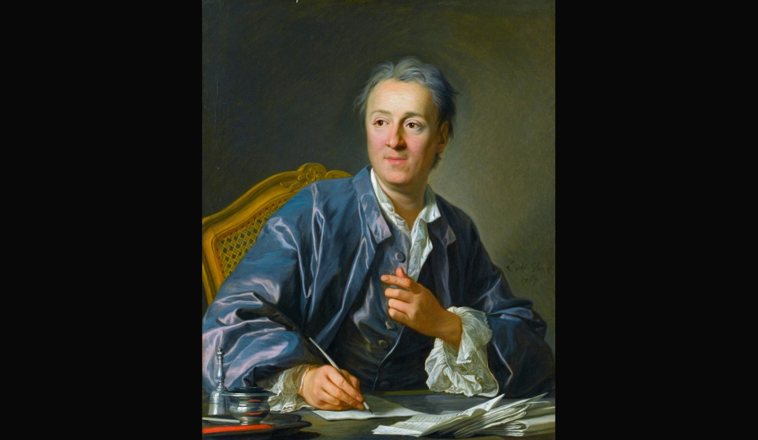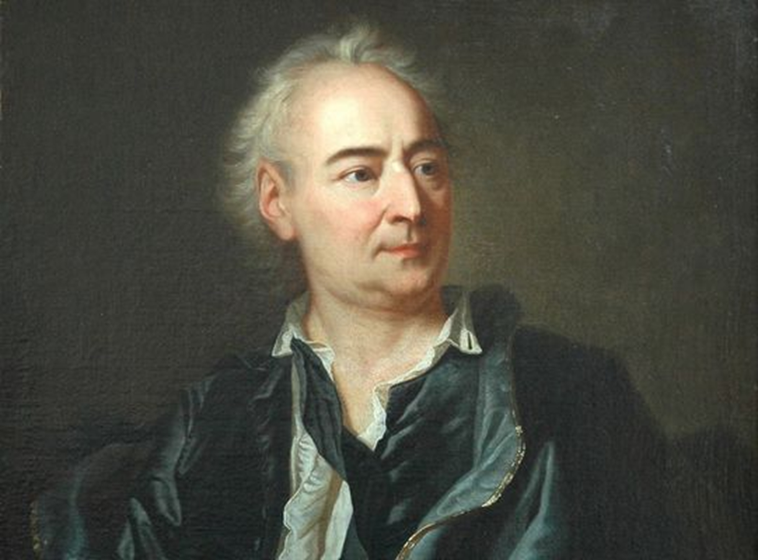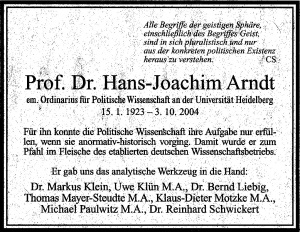 THAT'S ME BELOW ! CRAZY MAN EXISTS ONLY THROUGH HIS ANCESTORS !!!