Disclaimer: Nothing within this page or on this site overall is the product of Panagiotis Kondylis's thought and work unless it is a faithful translation of something Kondylis wrote. Any conclusions drawn from something not written by Panagiotis Kondylis (in the form of an accurate translation) cannot constitute the basis for any valid judgement or appreciation of Kondylis and his work. (This disclaimer also applies, mutatis mutandis, to any other authors and thinkers linked or otherwise referred to, on and within all of this website).
EVERYBODY MUST OBEY, ABIDE BY AND FOLLOW THE LAW
ALL KILLINGS AND CAUSING OF DEATH AND INJURY TO INNOCENT
NON-COMBATANTS ANYWHERE IN THE WORLD ARE CONDEMNED
A POSTERIORI AND A PRIORI, REGARDLESS OF WHO THE VICTIMS ARE
If you read stuff written by the ABSOLUTELY CRAZED CONTINUALLY SELF-LOBOTOMISING ULTRA-LOONY MAD SATIRICAL LITERARY PERSONA (born c. 599, 699, 799, 899 or 999 A.D. in Hellenic Eastern Rome) WITHOUT HAVING READ AND STUDIED AND UNDERSTOOD ALL OF P.K.'s CORE TEXTS FIRST (AND AT THE RATE I'M CURRENTLY GOING, THAT WON'T BE POSSIBLE (UNLESS YOU KNOW GERMAN OR GREEK) BEFORE c. 2052 IF I MAKE IT THAT FAR IN AN ABLE-BODIED STATE (HIGHLY UNLIKELY, IF NOT IMPOSSIBLE)), THEN YOU ARE DOING WHAT YOU HAVE BEEN TOLD NOT TO DO, AND YOU ARE BEING RATHER NAUGHTY - TO SAY THE LEAST. I FIND, THOUGH, THAT NO-ONE EVER LISTENS TO ME, SO THEREFORE, I MUST BE WRONG. I MUST BE
NO POLITICAL-IDEOLOGICAL COURSE OF ACTION IS BEING SUPPORTED OR OTHERWISE SUGGESTED BY THIS SITE EVER (THE SITE'S SATIRICAL-LITERARY PERSONA IS LITERALLY CRAZED CRAZY LOONY MAD) UNLESS IT IS SOMETHING P.K. WROTE IN REGARD TO THE 1% OF HIS OEUVRE CONCERNING GREECE'S "FATE" AND WHETHER SHE WANTS TO SURVIVE OR NOT (OBVIOUSLY SHE DOES NOT).

THE LITERARY-SATIRICAL PERSONA COMMENTING ON THIS PAGE AND THROUGHOUT THIS SITE IS INSANE. NO WRITER, THINKER OR AUTHOR REFERRED TO HERE HAS ANYTHING TO DO WITH ANY KIND OF DISCRIMINATION, BIGOTRY, RACISM OR CHAUVINISM WHATSOEVER. EVERY THINKER IS RESPONSIBLE FOR THEIR OWN - AND ONLY FOR THEIR OWN - WORDS. THE PERSONA COMMENTING ON THIS PAGE AND THROUGHOUT THIS SITE WAS BORN BETWEEN 599A.D. AND 999A.D. AND HAS GONE TOTALLY INSANE. DON'T PAY ATTENTION TO HIS COMMENTS. THINK, AND WORK "IT" OUT, FOR YOURSELVES.
THE RELIEF-RELEASE VALVE IS STILL WORKING.
Βαλβίς, Entlastung.
Tool, Ἐργαλεῖον.
ΣΥΓΓΝΩΜΗ ΕΚ ΤΩΝ ΠΡΟΤΕΡΩΝ ΔΙΑ ΤΑ ΟΡΘΟΓΡΑΦΙΚΑ, «ΤΥΠΟΓΡΑΦΙΚΑ» ΤΕ ΚΑΙ ΑΛΛΑ ΛΑΘΗ. ΤΡΕΧΩ - ΣΑΝ ΤΟΝ ΒΕΓΓΟ - ΑΛΛΑ ΔΕΝ ΠΡΟΛΑΒΑΙΝΩ. Ἡ ΖΩΗ ΑΣΦΑΛΩΣ ΔΕΝ ΕΙΝΑΙ ΑΠΛΩΣ ΕἿΣ ἹΣΤΟΤΟΠΟΣ. ὙΠΑΡΧΟΥΝ ΚΑΙ ΠΡΑΓΜΑΤΙΚΟΙ, ΖΩΝΤΑΝΟΙ ΑΝΘΡΩΠΟΙ. ΣΤΟ ΚΑΤΩ ΚΑΤΩ ΤΗΣ ΓΡΑΦΗΣ, ΤΙ ΕΙΝΑΙ Ἡ ΖΩΗ ΤΟΥ ἙΚΑΣΤΟΥ ΑΝΔΡΟΣ ΧΩΡΙΣ ΤΗΝ ΚΥΡ' ΑΓΓΕΛΩ ΤΟΥ, ΑΝ ΕΧῌ ΤΗΝ ΤΥΧΗ ΝΑ ΕΧῌ ΚΙ ΑΥΤΟΣ ΜΙΑ ΚΥΡ' ΑΓΓΕΛΩ ΝΑ ΤΟΝ ΠΡΟΣΕΧῌ;
*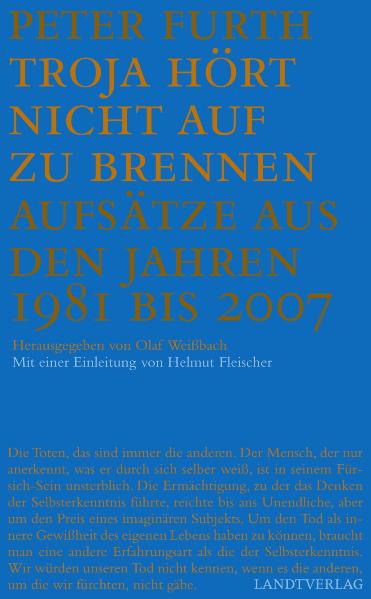 Furth Peter
Troja Hört nicht auf zu brennen Aufsätze aus den Jahren 1981 bis 2007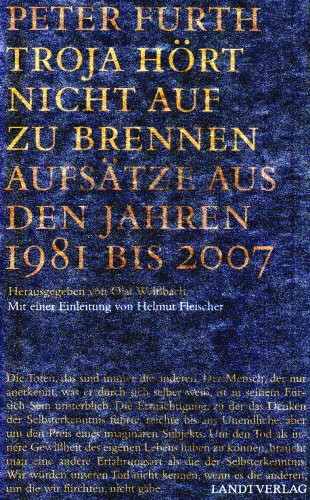 IF NO ENGLISH TRANSLATION IS PROVIDED WITH THE "CLASSIC QUOTES" BELOW, ANY ENGLISH-LANGUAGE-ONLY READER CAN COPY AND PASTE INTO A GOOGLE-LIKE ONLINE TRANSLATOR AND WILL GET THE GIST OF "WHAT IS GOING ON" ...
*
FROM HELMUT FLEISCHER'S INTRODUCTION
S. 12
»Die späten Parteischulmarxisten hatten sich in ihrem hauptberuflichen Engagement so sehr auf den Idealismus ihrer Widersacher eingeschossen, daß sie die Idealismen gar nicht mehr bemerkten, die sie in ihren eigenen Lehrbuchdoktrinen über die Ziele und Prinzipien ihres Sozialismus mit sich führten.«
THIS IS VERY FUCKING FUNNY, GIVEN THE 1968 SCENE ...
»Mao hat die Fragen beantwortet, die ich offen ließ.«
AAAAAAAAAAAAAA-
HAHAHAHAHAHAHAHAHAHAHA!!!!!!!!!!!!!!!!!!!!!!!!!!!!!!!!
!!!!!!!!!!!!!!!!!!!!!!!!!!!!!!!!!!!!!!!!!!!!!!!!!!!!!!!!!!!!!!!!!!!!!!!!!
!!!!!!!!!!!!!!!!!!!!!!!!!!!!!!!!!!!!!!!!!!!!!!
NOW THIS IS THE KEY TO FUCKING EVERYTHING IN THE "WEST" AND IN REGARD TO THE "LEFT". GIVEN THAT "THE LEFT" OF 1968 HAD IN EFFECT GIVEN UP ON THE SOCIAL-ECONOMIC REORGANISATION OF SOCIETY ΟΝ A SOCIALISTIC-COMMUNISTIC BASIS, AND WAS CONFUSING ACTUAL MAOISM ... (WHICH HAD CONCRETE POLITICAL APPLICATION IN MAO'S CHINA FOR THE GREAT LONG MARCH LEGENDARY MAO'S AND HIS CLIQUE'S BENEFIT IN CONSOLIDATING COMMUNIST PARTY RULE AND THE EVENTUAL TRANSITION TO THE (BLACK CAT-WHITE CAT CATCH THE MICE) SUPER COMRADE DENG) ... WITH CULTURAL-POLITICAL POSTER-SLOGAN TOKENISM (SEE THE RELEVANT JEAN LUC-GODARD FILMS OF THOSE TIMES, ONE OF WHICH THE CRAZY MAN HAS REVIEWED ELSEWHERE ON THIS SITE) ... WHICH (TOKENISM WITHOUT ANY ACTUAL, REAL SOCIALISTIC REVOLUTIONARY SUBSTANCE) THE HEDONISTIC-CONSUMERIST ANGLO-ZIO-USA-SATANIC CIRCUS MONKEY JOO COULD AND DID INCLUDE IN HIS FULLY MASSIFYING-ATOMISING-MAMMONISING SOCIETY OF FREAK SHOW EXCREMENT AND GROSSLY DISPROPORTIONATE ZIO-JOOISH ACCUMULATIONS, CONCENTRATIONS AND CYRSTALLISATIONS OF MONEY AND BANKING-CORPORATE-FINANCIAL-MASS MEDIA-BRAIN WASHING-LOBOTOMISING-EXCREMENTAL-FEMINO-FAGGOTISING-APE-ZIO-KOST-SATAN TENT-WORSHIPPING-OTHERISING-IMPERIALISTIC-HEGEMONIC ETC. POWER ...
S. 13
»Von jener »kleinen deutschen Kulturrevolution«, die im westlichen Berlin eines ihrer Zentren hatte, sagt Peter Furth in seinem Vortrag »Verweigerte Bürgerlichkeit« im Sinne der These des Philosophen Panajotis Kondylis (1943-1998), daß ihre Akteure »Entwicklungen befördert haben, von denen sie sich Revolution erwarteten, die ihrer Wirklichkeit nach aber zur massendemokratischen Konsolidierung der industriellen Gesellschaft gehören«.4 = 4 P. Furth: »Verweigerte Bürgerlichkeit«, S. 382 dieses Buches.«
S. 18
»
Der Trojanische Krieg war ein Völkermord, aber Homer ließ ihn als ein »Festspiel für die Götter« stattfinden. = The Trojan War was a genocide, but Homer let it take place as a »festival for the gods«.
«
WHICH MEANS THAT THE VANQUISHED ARE NOT ONLY VANQUISHED, BUT ESSENTIALLY IN EFFECT ALSO EFFACED AS LIVING PERSONAGES IN A COLLECTIVE FROM HISTORY, EVEN IF INDIVIDUALS, (PRIAM, HECUBA, HECTOR, PARIS, CASSANDRA, ANDROMACHE, AENEAS, MEMNON, TROILUS), STAND OUT AND ARE TREATED WITH UP TO ADMIRATION AND AFFECTION ...
S. 19-22
REFERENCES ARE MADE TO THAT (AS A SUBJECTIVE MATTER OF TASTE) ABSOLUTELY RIDICULOUS AND DISGUSTING, FILTHY VOMIT EXCREMENT JOO, ADORNO, WHO WAS P.F's "TEACHER", AND WHO OBVIOUSLY WROTE A LOT OF STUFF WHICH IS TRUE EMPIRICALLY, BUT ALSO WROTE A LOT OF RIDICULOUS ZIO-JOO-SHIT LIKE "NO-1 RITE DA POEM AFTA DA ZIO-KOST AND DA ZIO-KOST IS ABSOJOOLY IVIL", AS IF E.G. A GREEK WHO LOST 1 MILLION GREEKS IN THE 20TH CENTURY TO UNJUST DEATH BY KILLING, DISEASE ETC., AND ANOTHER 2 MILLION TO MASS MIGRATION OUT OF GREECE, AND ON TOP OF THAT WITH TENS OF MILLIONS OF OUR ORTHODOX AND SOVIET AND OTHER WHITE CHRISTIAN BROTHERS AND SISTERS DEAD, NOT TO MENTION THE TENS OF MILLIONS OF AFRICANS, LATINOS AND ASIANS ET AL., WOULD GIVE A FUCK ABOUT DA ZIO-KOST.
I AM NOT A FUCKING SATANIST.
ANTI-SATANISM IS A PROBLEM FOR SATANISTS AND THEIR ALLIES.
I AM A HELLENE, SO I ONLY CARE ABOUT ANTI-HELLENISM AND MY DEAD.
BUT WHAT IS EVEN MORE INSULTING IS THAT ANY JOO CAN EXAMINE HOW MANY OF MY PEOPLE DIED IN THE 20TH CENTURY, BUT THE LAW PROHIBITS NON-JOOZ FROM EXAMINING HOW MANY JOOZ DIED IN DA ZIO-KOST EVEN THOUGH JOORIC JOOBAWM IN HIS "AGE OF EXTREMES" SAID SOMETHING LIKE 5.1 OR 5.2 MILLIONZ OR WHATEVER ... (NOT TO MENTION ALL THE SATANIC CIRCUS MONKEY HATE TRIBE SATAN TENTS OF ZIO-KOST WORSHIP INCL. AS ENFORCED AND IMPOSED ON CHILDREN IN SKOOLZ, WITH GROSSLY DISPROPORTIONATE ATTENTION THRU FILMS AND BOOKS PAID TO JOOZ, AND NOT TO HELLENES, SOVIETS, OTHER ORTHODOX, OTHER WHITE CHRISTIANS, ASIANS, AFRICANS, LATINOS ... IN ORGIES OF ZIO-JOO SUPREMACY, ZIO-JOO RACISM, ZIO-JOO BIGOTRY, ZIO-JOO PRIVILEGE AND ZIO-JOO CHAUVINISM ... )

WHAT IS THIS?
SOME KIND OF FUCKING ZIO-JOO DICTATORSHIP POSING AS "DEMOCRACY"?
DEATH TO THE SATANIC CIRCUS MONKEY !!!
DEATH TO FUCKING SATAN !!!!!
ALSO, SOME OF THE IRONIES ARE EXPOSED, SUCH AS THE EMPHASIS ON THE "DESCENDANTS" AS BOTH PERPETRATORS AND VICTIMS OF THE ZIO-KOST, WHEN THE OFFICIAL SATANIC CIRCUS MONKEY IDEOLOGY IS ONE OF "ANTI-RACISM" !!!
ANTI-SATANISM IS FOUGHT WITH A (NO LESS RACIST) PHILO-SATANISM.
S. 25
Günter Zehm: »Spaßgesellschaft und Schuldgemeinschaft« = "fun society and community of guilt"
[[IN OTHER WORDS, UNDER ZIO-USA VICTORIOUS IMPERIALISM, GERMANS COULD DO THE HEDONISMUS-KONZUM STUFF AS LONG AS THEY ALSO WORSHIPPED SATAN, SATANISTS AND SATANISM DURING THE COLD WAR]]
THE OTHER WELL-KNOWN ZEHM QUOTE, WHICH HAS OBVIOUSLY BEEN LEFT ON ZIO-JOOPEDIA TO TEMPT PEOPLE INTO ZIO-KOST DENIAL CONTRA LEGEM SO THAT THEY CAN BE PERSECUTED AND PROSECUTED SECUNDUM LEGEM (SINCE UNDER ZIO-USA OCCUPATION JOOS GROSSLY DISPROPORTIONATELY THROUGH THEIR GROSSLY DISPROPORTIONATE WEALTH AND PRIMITIVE SECRET SOCIETY NETWORKING GET TO DECIDE WHICH DEATHS AND KILLINGS ARE MORE IMPORTANT THAN OTHERS IN THE PUBLIC-PROPAGANDA-BRAIN WASHING REALM IN EXTREME ZIO-SUPREMACIST, ZIO-RACIST, ZIO-BIGGOTED, ZIO-CHAUVINISTIC MASTER RACE ZIO-HATE-TRIBE FASHION, INCL. THE ZIO-VILIFICATION OF CHRISTIANS AND WHITES AND THEIR TRADITIONS AND HISTORICAL IDENTITIES:
"Der Holocaust ist an die Stelle Gottes getreten. Über 'das hohe C' im Namen von Parteien darf man spotten, aber an den Holocaust muß man glauben; wer Zweifel erkennen läßt, verschwindet hinter Gittern. Nicht viel anders steht es mit Multikulti. Das Vaterland, die Polis, darf nach Belieben verhöhnt werden; wer Multikulti ablehnt, wer Zuwanderung begrenzen oder Sozialhilfe für 'Asylanten' kürzen will, der outet sich als 'Rassist', und das ist fast so schlimm wie 'Verharmloser des Holocaust'." in Pankraz, Zivilreligionen und die Abschaffung der Politik. In: Junge Freiheit, 25. Februar 2000, S. 13. (https://de.wikipedia.org/wiki/G%C3%BCnter_Zehm)
[[ALL THIS JUST REFLECTS THE CORRELATION OF FORCES AND THE BALANCE OF POWER RELATIONS. SINCE JOOS, GROSSLY DISPROPORTIONATELY RUN ZIO-USA AND ITS DE FACTO (NOT DE JURE) COLONIES, WHICH ARE "FREE" BECAUSE THEY HAVE "FREE AND FAIR ELECTIONS" EVEN THOUGH THE ZIO-USA-JOO THROUGH SATAN EMBASSIES JUST ABOUT CONTROLS EVERYTHING, THEN OBVIOUSLY THERE IS GOING TO BE GROSSLY DISPROPORTIONATE WORSHIP OF SATAN, SATANISM AND SATANISTS BY FULL-SPECTRUM ZIO-LOBOTOMISED ZOMBIE-ANIMALS (I AM THE FIRST ANIMAL AND APE). AND SINCE THE WEST IS ALREADY DEAD, IT'S UP TO RUSSIA AND CHINA AND OTHERS, IF THEY ARE GOOD ENOUGH, TO COLLECTIVELY SURVIVE, AND AS OF FEB. 2020, IT DOES NOT SEEM THAT CHINA IS DOING TOO WELL, NOTWITHSTANDING THE 70TH ANNIVERSARY CELEBRATIONS JUST A FEW MONTHS AGO !!!]]
S. 26 The pretence of morality not being morality, i.e. of being "objective", but in fact it always is what it is: morality in relation to which there is always hypocrisy (since human behaviour can never fully conform all of the time with dominant morals given different interests, the friend-foe spectrum of the social relation etc.).
S. 27-28 And associated phenomena in our age occur such as "humanitarian radicalism" and the denunciation of the "foes and enemies of humanity", [[CRAZY MAN ADDS:]] by absolutely disgusting and filthy VOMIT (WHO LOOK LIKE SATAN'S ARSEHOLE) people (grossly disproportionately, JOOZ and many other non-JOOZ) who e.g. are enriching themselves through the SUPER-EXPLOITATION of Third World cheap labour etc. !!!
S. 28 Christianity, more than any other religion, ties in with guilt as "extra-personal memory" which is combined with "personal memory" in ORGIES OF FULL-SPECTRUM ZIO-LOBOTOMISATION AND ZIO-KOST WORSHIP OF SATANISTS AND THE REPRESENTATIVES OF SATAN. I FOR EXAMPLE AM CRAZY AND A HELLENE GRECO-ROMAN, WHY WOULD I EVER GIVE A FUCK IF 6,000,000,000,000 ZIO-MAMMONIST-SATANISTS DIED? I'VE MET THOUSANDS OF THE REPRESENTATIVES OF SATAN (JOOZ AND ANGLO-JOOZ AND THEIR MANY ZIO-FULL-SPECTRUM LOBOTOMISED FRIENDS), AND NOT ONCE, HAS ANY ONE OF THESE DEVIL-EVIL-EVIL DEVIL SATANISTS EXPRESSED ANY INTEREST IN THE DEATHS OF ROMAN HELLEN GREEKS OR OTHER ORTHODOX PEOPLES !!!! EVERY TRIBE MOURNS FOR THEIR OWN. THAT'S THE WAY IT FUCKING WORKS, UNLESS SOME RETARD HAS BEEN FULL-SPECTRUM ZIO-SATAN-LOBOTOMISED!!! THE SATANISTS CAN STICK THEIR FUCKING ZIO-KOST UP THEIR FUCKING ZIO-ARSES (AND THAT DOES NOT AT ALL MEAN THAT I SUPPORT THE KILLING OF INNOCENT PEOPLE. ON THE CONTRARY, THAT SHOULD NEVER HAPPEN, EVEN THOUGH IT DOES, BUT DON'T YOU DARE, YOU VOMIT EXCREMENT ANIMALS, TELL ME WHOM TO MOURN FOR, YOU FUCKING DISGUSTING FILTHY ZIO-REPRESENTATIVES OF SATAN-MAMMON ANIMALS WITH YOUR FOUL-MAN NEARLY ALWAYS DRUNK TOTALLY FUCKED IN THE HEAD ANGLO-ZIO FRIENDS ET AL. !!!!).
S. 30 AND WHEN THE PAST IS LOOKED AT THAT WAY, I.E. GROSSLY DISPROPORTIONATELY FROM THE POINT OF VIEW OF ZIO-JOO EXCREMENT-VOMIT-ANIMAL MAMMON-SATANISTS, THEN YOUR OWN TRIBE HAS NO FUCKING FUTURE WHATSOEVER, BECAUSE YOU HAVE BEEN SATAN-ZIO-JOO-ED. OVER. DEAD. HAPPY SATAN-TSANOOKA!!!. ZIO.
END OF INTRODUCTION
*