Disclaimer: Nothing within this page or on this site overall is the product of Panagiotis Kondylis's thought and work unless it is a faithful translation of something Kondylis wrote. Any conclusions drawn from something not written by Panagiotis Kondylis (in the form of an accurate translation) cannot constitute the basis for any valid judgement or appreciation of Kondylis and his work. (This disclaimer also applies, mutatis mutandis, to any other authors and thinkers linked or otherwise referred to, on and within all of this website).
Introduction to Cesare Pavese by Panagiotis Kondylis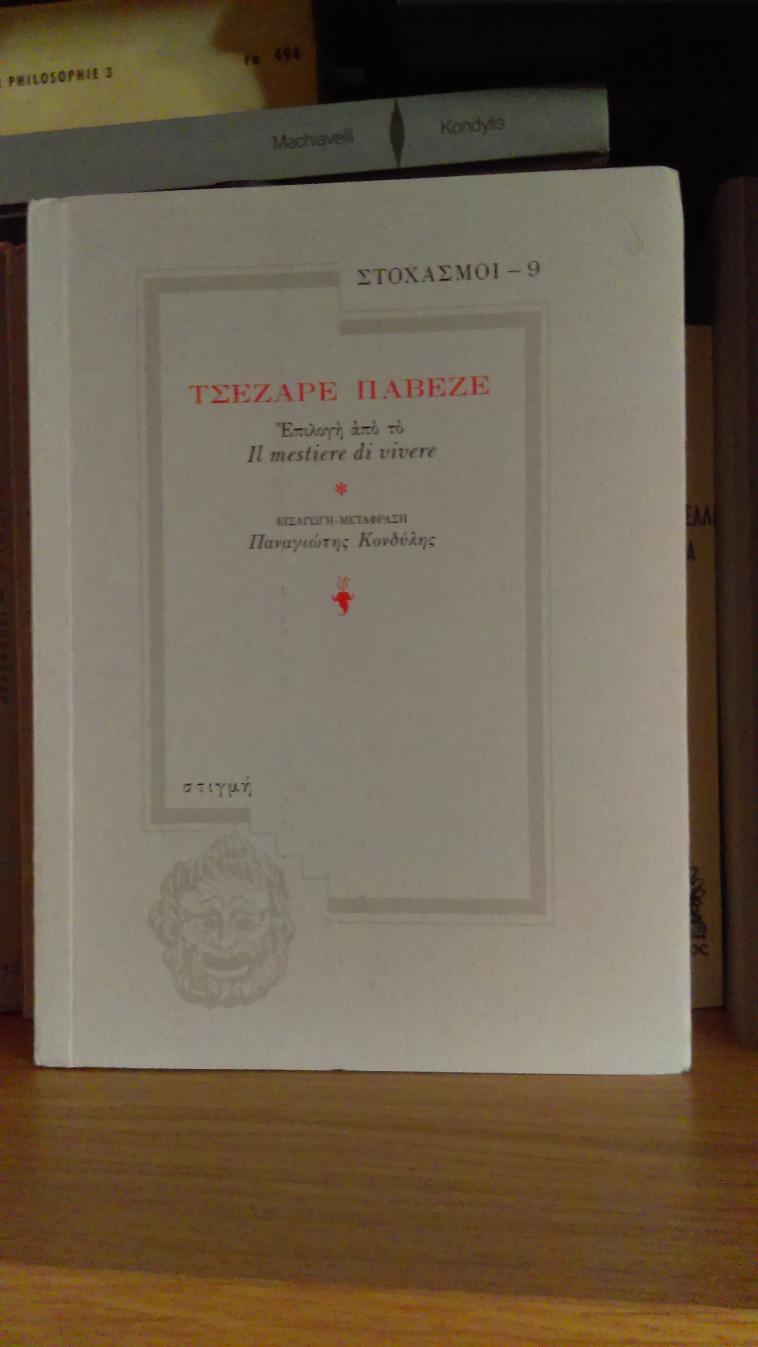 [[Don't forget, this is the crazed, crazy, insane, mad, born c. 599 to c. 999 A.D., Greco-Roman satirical-literary persona talking... BECAUSE THIS INVOLVES PAVESE - WHO LIKE NERUDA OR VALLEJO, FOR INSTANCE - IS FAR CLOSER TO ME EMOTIONALLY AND IN TERMS OF IDENTITY AT A PERSONAL LEVEL THAN NORTHERN EUROPEANS COULD EVER BE - LET ALONE THE ZIO-JOO-SATANISTS (MAMMONISING SATANIC CIRCUS MONKEY PEOPLE OF HATE, HATRED, ANTI-WHITE, ANTI-CHRISTIAN, JUDAS-RACISM, ZIO-SUPREMACY, ZIO-JOO PRIMITIVE SECRET SOCIETY NETWORKING BASED IN NO SMALL PART ON THE BANKING-FINANCE TRILLIONS OF ABSOLUTE ZIO-JOO-DEVIL-EVIL-JUDAS-CANCEROUS-FLEA-VULTURE-PARASITICAL MAMMONISING HATE AND HATRED AND SATANISM AND OTHERISATION AND EVIL JOO-RACISM, ZIO-JOO-SATAN-CORPORATE-JUDAS-SUPREMACY AND ZIO-JOO-EVIL-DEVIL-SATANIC-JUDAS-MOB-MAFIA-OTHERISATION-DIE-VERSITY-MULTI-CULTURALISM OF THE OTHERISING SATAN-MAMMON-EVIL-DEVIL), (just to mention only a small part of what they are guilty of and active in), I TRANSLATED THIS WITH NOT A FEW TEARS IN VIEW OF THE HORROR, THE HORROR AND THE HORROR OF THE OTHER, THE HATE AND HATRED OF THE JOO-MAMMON-DEVIL-EVIL-REPRESENTATIVE OF SATAN AND THE OTHERISING-ZIO-JUDAS-EVIL-DEVIL-JOO-JEW-HEBREW-MAMMONSING-SATANIST OF ZIO-USA IMPERIALISM AND MAMMONISING-EVIL-DEVIL-LUCIFER SATANISM.]]
DEATH TO SATAN!!!