Disclaimer: Nothing within this page or on this site overall is the product of Panagiotis Kondylis's thought and work unless it is a faithful translation of something Kondylis wrote. Any conclusions drawn from something not written by Panagiotis Kondylis (in the form of an accurate translation) cannot constitute the basis for any valid judgement or appreciation of Kondylis and his work. (This disclaimer also applies, mutatis mutandis, to any other authors and thinkers linked or otherwise referred to, on and within all of this website).
I FOUND THIS BOOK TO BE "AN EXHAUSTING READ". IT IS HOWEVER AN ABSOLUTELY ESSENTIAL COMPANION TO THE EUROPEAN ENLIGHTENMENT.
LET'S DREAM ABOUT 2050!
[[Scroll down to the bottom of this Page for the book's "Concluding Remark"]]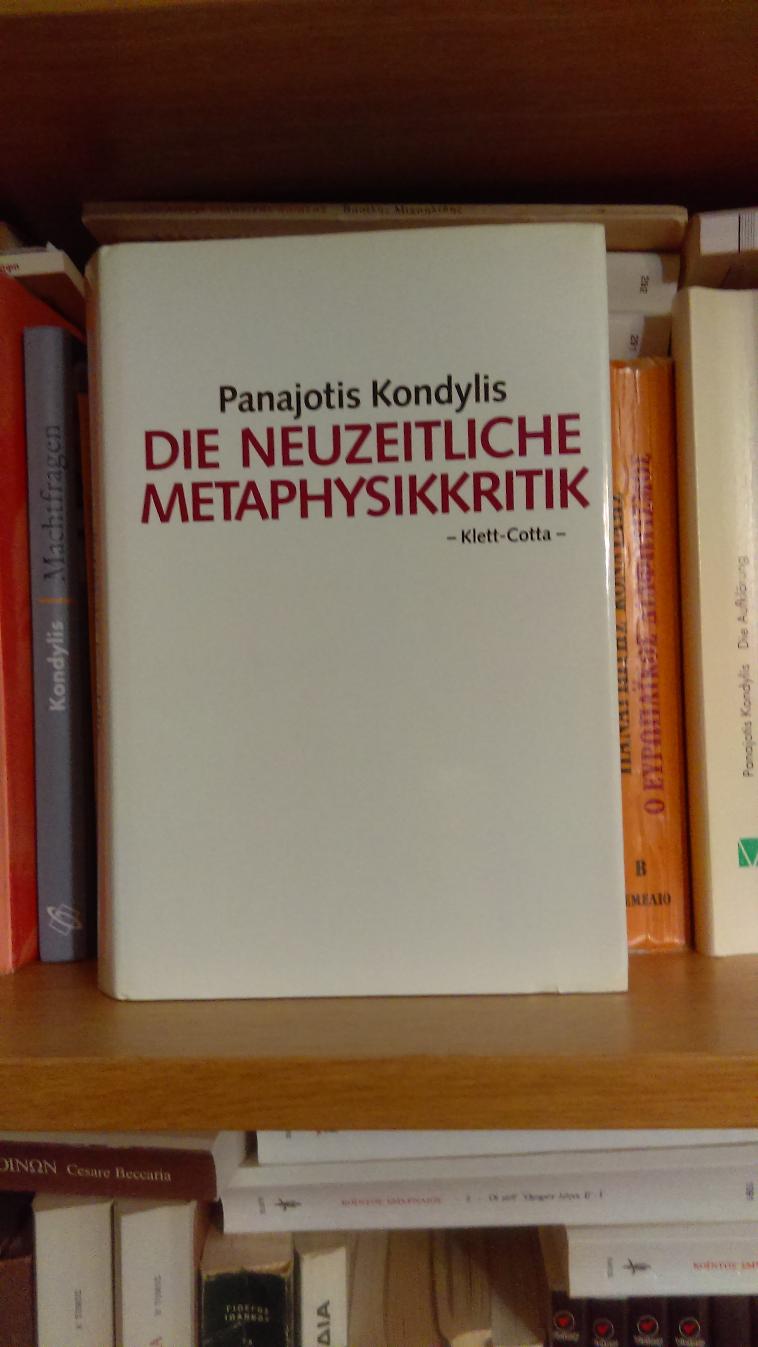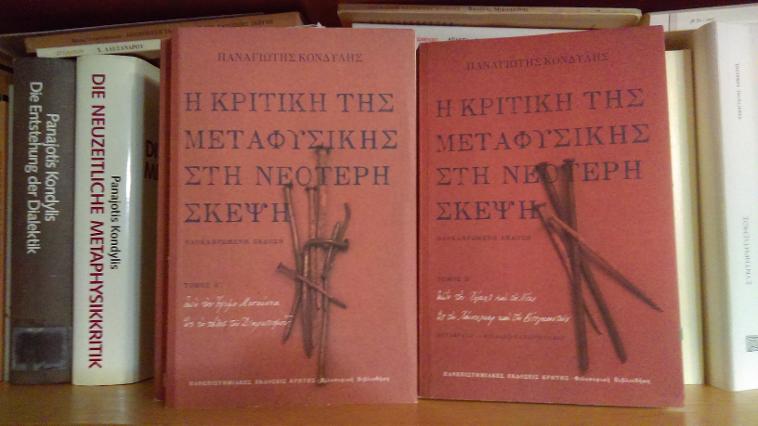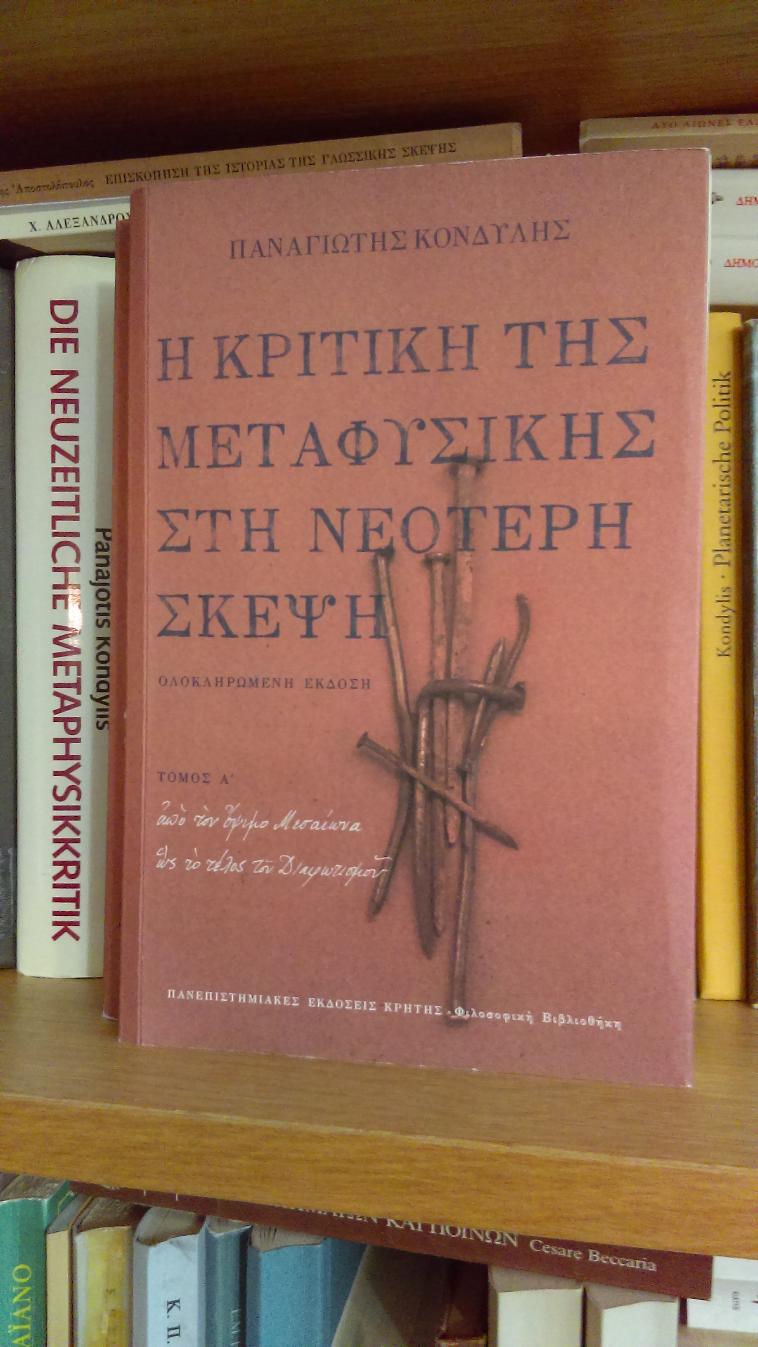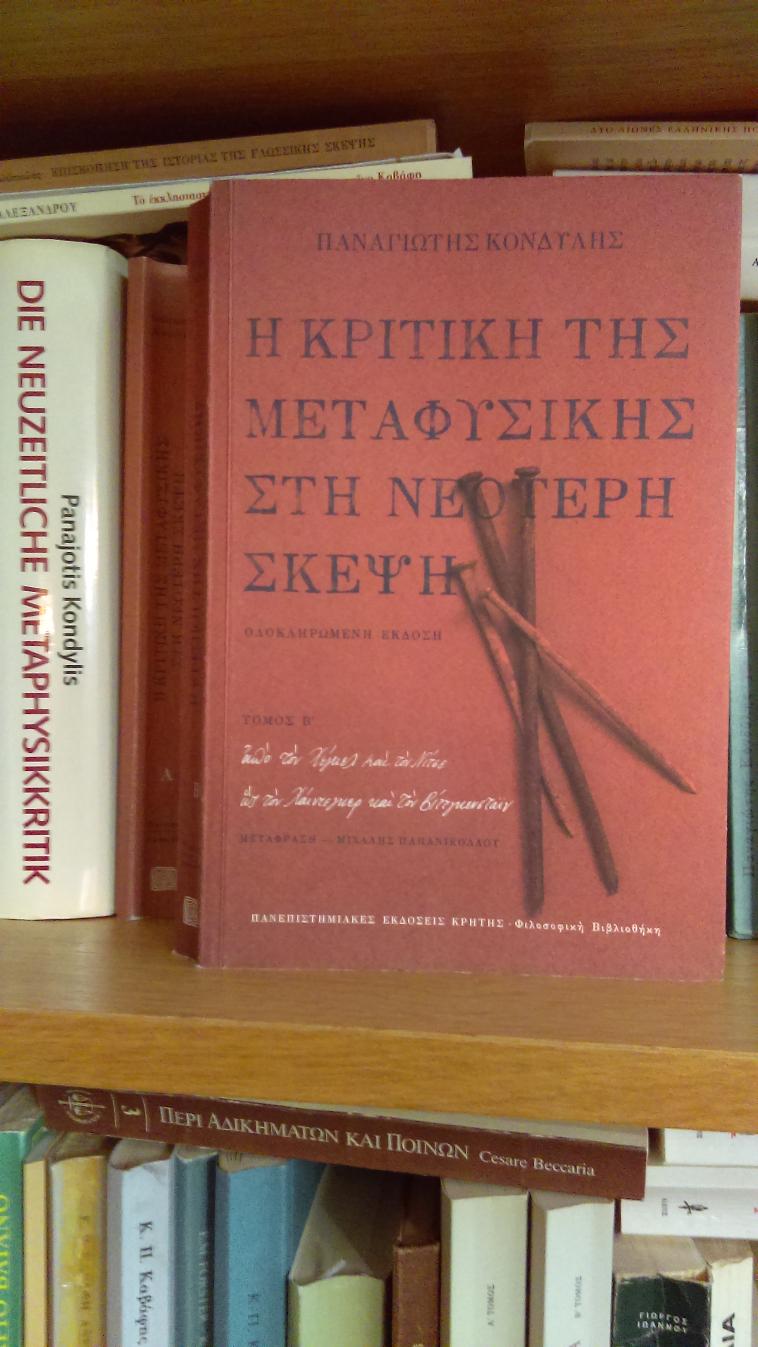 From Die Neuzeitliche Metaphysikkritik (The New Times Critique of Metaphysics) by Panagiotis (Panajotis) Kondylis, the Concluding Remark: