BECAUSE FINAL THOUGHTS ARE NEVER FINAL, AND EVEN THOUGH FINAL THOUGHTS ARE MORE OFTEN THAN NOT VARIATION-ON-A-THEME KINDS OF REPETITION, "THE END PRODUCT" SO TO SPEAK IS LIKE A TAPESTRY OF A GREAT DEAL OF REPETITION, BUT WITH TINY NEW-INSIGHT GEMS EMBEDDED (IT IS HOPED AND IF YOU CAN FIND THEM), SO PERHAPS

VALE LA PENA

AFTER ALL...
Disclaimer: Nothing within this page or on this site overall is the product of Panagiotis Kondylis's thought and work unless it is a faithful translation of something Kondylis wrote. Any conclusions drawn from something not written by Panagiotis Kondylis (in the form of an accurate translation) cannot constitute the basis for any valid judgement or appreciation of Kondylis and his work. (This disclaimer also applies, mutatis mutandis, to any other authors and thinkers linked or otherwise referred to, on and within all of this website).

EVERYBODY MUST OBEY, ABIDE BY AND FOLLOW THE LAW
ALL KILLINGS AND CAUSING OF DEATH AND INJURY TO INNOCENT

NON-COMBATANTS ANYWHERE IN THE WORLD ARE CONDEMNED

A POSTERIORI AND A PRIORI, REGARDLESS OF WHO THE VICTIMS ARE

If you read stuff written by the ABSOLUTELY CRAZED CONTINUALLY SELF-LOBOTOMISING ULTRA-LOONY MAD SATIRICAL LITERARY PERSONA (born c. 599, 699, 799, 899 or 999 A.D. in Hellenic Eastern Rome) WITHOUT HAVING READ AND STUDIED AND UNDERSTOOD ALL OF P.K.'s CORE TEXTS FIRST (AND AT THE RATE I'M CURRENTLY GOING, THAT WON'T BE POSSIBLE BEFORE c. 2050 IF I MAKE IT THAT FAR IN AN ABLE-BODIED STATE), THEN YOU ARE DOING WHAT YOU HAVE BEEN TOLD NOT TO DO, AND YOU ARE BEING RATHER NAUGHTY - TO SAY THE LEAST. I FIND, THOUGH, THAT NO-ONE EVER LISTENS TO ME, SO THEREFORE, I MUST BE WRONG. I MUST BE

NO POLITICAL-IDEOLOGICAL COURSE OF ACTION IS BEING SUPPORTED OR OTHERWISE SUGGESTED BY THIS SITE EVER (THE SITE'S SATIRICAL-LITERARY PERSONA IS LITERALLY CRAZED CRAZY LOONY MAD) UNLESS IT IS SOMETHING P.K. WROTE IN REGARD TO THE 1% OF HIS OEUVRE CONCERNING GREECE'S "FATE" AND WHETHER SHE WANTS TO SURVIVE OR NOT (OBVIOUSLY SHE DOES NOT).

PLEASE ALLOW TIME FOR LINGUISTIC, GRAMMAR, SPELLING AND OTHER TYPOGRAPHICAL ERRORS TO BE ASCERTAINED AND CORRECTED (I'M REALLY NOT VERY GOOD AT ENGLISH - I NEED MY TIME (Any mistakes in Greek are due to rushing and negligence)), AS WELL AS TO ADD FURTHER IDEAS WHICH MIGHT OCCUR TO ME E.G. SITTING IN THE SMELLY-POO-WATER-ROOM-CLOSET A FEW DAYS LATER... ETC..

HERE WE GO AGAIN! (

ENTLASTUNG TIME AGAIN!

) - IT NEVER ENDS UNTIL IT ENDS - A-HAHAHAHAHAHA!!!!!!!!!!!!!!!!!
(AND, if you don't like it, you shouldn't be wasting your time reading it, anyway!!!)

I understand, I understand, I understand ALL THAT (or: My analysis is about RIGHT (despite all the FOUL and INAPPROPRIATE, RUDE-VULGAR-ANIMAL language – and despite being up to WAY OVER THE TOP, and despite all the SUBJECTIVE, IDEOLOGICAL VALUE JUDGEMENTS INCL. AS AESTHETIC JUDGEMENTS WHICH ARE ABSOLUTELY SUBJECTIVE (ULTIMATELY, ABSTRACTLY COMPREHENDED AS ABSTRACTED FROM THE REAL WORLD (REALITY)), and yet – ABSOLUTELY REALISTICALLY – there is no SOLUTION to the Problem BECAUSE MONETISATION STARTED WITH THE GREAT MONEY CIRCULATION ESPECIALLY POST (HELLENIC) ROME AND ESPECIALLY IN NORTHERN AND WESTERN EUROPE (INDUSTRIAL CAPITALISM) AND THEN IN THE USA, AND NOW WE'RE AT THE POINT WHERE THE ZIO-CATHOLIC-PROTESTANT-ZIO-ATHEISTIC-ZIO CANCER IS EVERYWHERE WHERE EVERYTHING (NEARLY) IS MONETISED SO THERE IS NO WAY OUT). Unless SANITY ON THE BASIS OF REALISM PREVAILS – and the world in the West returns to BORDERS, PRODUCTION, SPHERES/BLOCS AND some form of GOD, gods or everyone in a community with their FAMILIES AND DOGS) (Or: Doing what they have to do to SAVE THEMSELVES)
I understand, I understand, I understand ALL THAT, that Groups in magno, have differentiating and or differentiated sub-groups in parvo, i.e. and par exemple, a JEW can be Israeli and pro-Israel (and good for him!), and a JEW (rudely spelt JOO) can belong to some kind of SECT which is against the existence of Israel, and a JEW (JOO) can be Right-Wing (whatever that means today), and a JEW (JOO) can be Left-Wing (whatever that means today), and a JEW (JOO) can wear a funny cap or funny Flying Saucer on his Head, or just be a GAY (POOFTER, FAGGOT) just as a GREEK (Hellene or Roman) can be one of THEM, and a JEW (JOO) can be all different sorts and kinds of things, including POOR, DIS-POSSESSED, ABUSED, OP-PRESSED, even BLACK, or whatever. ALL THAT I UNDERSTAND, I UNDERSTAND, I UNDERSTAND, BUT WHAT YOU, YOU FUCKING SLIMY SCUMBAG SLIME-BALL DO NOT WANT TO ADMIT (BECAUSE YOU PROBABLY DO UNDERSTAND – AND VERY WELL TOO) IS THAT JEWS – BROADLY DEFINED AND ENCOMPASSING ALL THE NUANCE, SOPHISTICATION, COSMOPOLITANISM, ERUDITENESS, URBANENESS, ETCETERA ETCETERA ETCETERA IN REGARD TO THE TERM "JEW" ("JOO") – ARE THROUGH PRIMITIVE SECRET SOCIETY NETWORKING AND FOR CONCRETE HISTORICAL REASONS GROSSLY DISPROPORTIONATELY OVER-REPRESENTED AT ELITE-LEVEL IN CERTAIN COUNTRIES AND OR TRANS-NATIONALLY AMONGST BILLIONAIRES, BANKERS, FINANCIERS, INTERNATIONAL TRADERS, CORPORATE EXEC. AND OTHER CORPORATE PEOPLE, ELITE UNIVERSITY ACADEMICS, ELITE UNIVERSITY PUBLISHERS, HIGH/SUPERIOR COURT OF RECORD JUDGES AND JUSTICES ("JEW/JOO-DICIAL REVIEW"), SPECIALIST MEDICAL PRACTITIONERS, MASS MEDIA AND MASS ENTERTAINMENT OWNERS, CONTROLLERS (INCLUDING "BEHIND THE SCENES") AND OR COMMENTATORS, AND ALSO AS BIG MONEY POLITICAL PARTY DONORS, SHAPERS AND CRAFTERS "BEHIND THE SCENES" OF GOVERNMENT POLICY, INCLUDING FOREIGN POLICY AND INDOCTRINATION OF THE FULL-SPECTRUM ZIO-LOBOTOMISATION KIND, AKA "EDUCATION", WITH ABSOLUTELY VOMIT-INDUCING GROSSLY OVER-THE-TOP PORTRAYALS OF JEWISH (ZIO, JOO, HEBREW) SUFFERING COMPARED TO THE MORE THAN 200/250 MILLION NON-JEW, NON-ZIO INNOCENTS WHO PERISHED IN THE 20TH CENTURY (AND THEY CALL IT "DEMOCRACY" WHEN THE ELITE-LEVEL JEW HAS OR CAN HAVE MORE OF A SAY ON WHAT THE GOVERNMENT DOES THAN THE ACTUAL CITIZENRY, PEOPLE), ETC., ETC., ETC.. And then to TOP IT ALL OFF, you have the SATANIC CIRCUS MONKEY ITSELF – that MULTI-ZIO-MULTI-BILLIONAIRE FOULEST REPRESENTATIVE OF SATAN (JOO) – PRESENTED AS A "HUMANITARIAN" IN THE ZIO-JOO TIMES OR THE ZIO ZIO (JOO) TIMES OR IN THE ZIODIAN (JOODIAN) ETC., BUT WHO WILL NEVER GET HIS ZIOJOOCHILD BACKERS TO INSIST – IN AN UNENDING SERIES OF DAY-IN-DAY-OUT MASS MEDIA CAMPAIGNS THAT ISRAEL MUST OPEN UP ITS BORDERS FULLY TO SIX (6) MILLION BEAUTIFUL AFRICAN BLACKS AND HIGHLY INTELLIGENT BROWNS (MOHAMMEDANS - MUSULMAN-MUSULMEN), WHILST EXPLAINING ALL THE HUMANE, HUMAN RIGHTS ASPECTS OF GENOCIDING FORMERLY WHITE CHRISTIAN NATIONS IN THE NAME OF "OPEN SOCIETIES" BECAUSE POPPER HIMSELF WAS ANOTHER ZIO(JOO)-SMART-ARSE LIKE HORKHEIMER (JOO) WHO GAVE HIMSELF THE "RIGHT" AS A JEW (JOO) (= SATANIC ZIO FILTH) TO DEFINE WHAT IS "OBJECTIVE-JOO" RATIONALITY AND "OBJECTIVE-JOO" VALUES... SO THAT POPPER'S VALUE FREEDOM WAS FULLY FROM THE VERY BEGINNING FULL-SPECTRUM-ZIOJOOIEFIED "VALUE FREEDOM" VIA WHICH THE JEW (JOO) – THAT MOST DISGUSTING AND FILTHY ABSOLUTELY REPUGNANT FILTH TO HAVE EVER EXISTED (AS A SUBJECTIVE MATTER OF TASTE OF COURSE) – TELLS US THAT "TOLERANCE" IS "COMPULSORY" IN SUCH A WAY SO THAT GROSSLY DISPROPORTIONATE ACCUMULATIONS, CONCENTRATIONS AND CRYSTAL(LISATION)S OF ZIO-JEW-JOO POWER ARE NOT TO BE TOUCHED OR OTHERWISE IMPEDED AS THEY GROW, AND GROW, AND GROW (LIKE PROFITS), BECAUSE WHAT NEEDS TO BE DONE IS TO WEAPONISE MINORITIES (INCLUDING "WOMEN" AS A MINORITY!!!, AND BY PLAYING BLACK AGAINST WHITE, WOMAN AGAINST MAN, MUSULMAN AND HOMOS AGAINST THOSE WHO WERE ONCE KNOWN AS NORMAL PEOPLE, ETC.), TO SMASH HISTORICALLY WHITE SOCIETIES SO THAT THE JEW (JOO) CAN FEEL BETTER AND STRONG, IN COMMAND AND KING. AND VIA ZIO-USA, THIS ZIO-SATANIC-JOO(JEW-HEBREW) FILTH HAS LARGELY – WITH ALL ITS ZIO-MONEY COCK-SUCKING PROTESTANT AND CATHOLIC AND ATHEIST (JOO) – FRIENDS, SEEN THIS DESTRUCTION OF FORMERLY CHRISTIAN-SECULAR SOCIETIES BEING BROUGHT ABOUT (THOUGH LET'S NOT FORGET THAT WHITE (CHRISTIAN-SECULAR(ISING)) MAN SET HIMSELF UP FOR ALL OF THAT BY INDUSTRIALISING CAPITALISM OVER A FEW CENTURIES AND MASSIFYING-ATOMISING-JOO-MONETISING-SECULARISING-DE-SPIRITUALISING-URBANISING-FEMINISING ETC. SOCIETY (AS WELL AS VIA BRITISH-FRENCH AND THEN AMERICAN (ZIO-JOO) COLONIALISMS AND IMPERIALISMS AND FORMS OF WORLD HEGEMONY CONNECTED TO INTERNATIONAL BANKING-HIGH-FINANCE AND INTERNATIONAL TRADE IN WHICH THE ZIO (JEW, JOO) HAD AND HAS HIS ENORMOUS HATE-FILLED-MONEY-DRIVEN-SATANIC INTERNATIONAL TRANSNATIONAL TRANSEXUAL CROSS-DRESSING HOMO JOO WANDERING HISTORICAL ROLE TO PLAY), TO THE POINT WHERE THE JEW (JOO), THE REPRESENTATIVE OF SATAN, COULD PLAY HIS GROSSLY DISPROPORTIONATE ROLE IN HELPING STICK THE NAIL IN THE COFFIN (FEMINO-FAGGATO-TRANS-MENTAL ILLNESS-PSYCHO-ZIO(JOOIE)FICATION). SO ALL THAT REMAINS NOW FOR WHAT IS LEFT OF THE ESSENTIALLY DEAD WEST, IS FOR HAN MAN AND OR RUS MAN AND OR APE MAN AND OR ??? MAN TO DO WHAT THEY HAVE TO DO TO SAVE THEMSELVES.
And because things are not always as simple as they first seem to be
And because things are not always as simple as they first seem to be, LOOT AT THIS: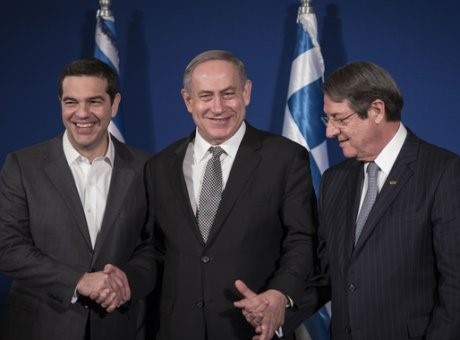 What I see is A MAN (A REAL MAN, A LEADER) and TWO MONKEYS. That's what I see. I see someone who Fights HARD for his people and for his country, and two MONKEYS (much worse than CLOWNS) who look more like me than the MAN (and are perhaps aesthetically more familiar and acceptable to look at (or should be) to me, as a subjective matter of Taste), but who have time and time again proven - not by their words, because ultimately words are not important -, but by their ACTIONS, that they care neither for their country nor for their people (their countries and peoples are really, or should be, one country and one people, and that's what would actually have been the case, IF THEY WERE MEN and not Monkeys). AND THAT IS REALITY (AND IN REALITY, I HAVE A LOT OF RESPECT FOR THE MAN in the Photographic Depiction ABOVE, AND I DO NOT AT ALL FIND THE MONKEYS IN THE LEAST FUNNY, BECAUSE IF THEY WERE TO GAIN RESPECT, THEY WOULD HAVE TO BE MEN TOO, I.E. ENTER into AGREEMENTS AND ENTER into ALLIANCES etc. ON THE COLD-HEARTED-HEART-OF-COLD-CALCULATORY BASIS OF WHAT IS GOOD FOR (in the interests of) THEIR COUNTRY AND PEOPLE, LIKE THE MAN (THE HUMAN BEING) IN THE PHOTOGRAPH DOES. And even if what they are agreeing to with the MAN is for our benefit, THE MONKEYS HAVE PROVEN TIME, AND TIME AGAIN, THAT THEY WILL NOT MAKE THE MOST OF ANY OPPORTUNITIES FOR OUR COUNTRY AND OUR PEOPLE, AND THAT'S ONE OF THE VERY SERIOUS REAL REASONS WE ARE FUCKED. SO, IN SUMMARY, I DO RESPECT THE MAN, AND HIS COUNTRY. I ACKNOWLEDGE THEM (WHETHER I HATE THEM OR NOT, WHETHER THEY MAKE ME SICK OR NOT - THAT'S IRRELEVANT, NOW WE'RE TALKING POWER AND SURVIVAL).
Πρβλ: ( http://contogeorgis.blogspot.com/2018/12/blog-post_22.html ) (ἀντιγραφὴ καὶ ἐπικόλλησις)

Ἐμεῖς οἱ Ὑπερσυντηρητικοί, ἐμεῖς, λέμε (ἤ: ὅλοι μας ΜΑΖΙ)
Ἐμεῖς οἱ Ὑπερσυντηρητικοί, ἐμεῖς, λέμε: ἄν νομίζετε ὅτι ὡς Προοδευτικοὶ καὶ μὴ Ὀπισθοδρομικοί, καὶ ὡς μὴ Πουριτανοί, καὶ ὡς μὴ Συντηρῖκλες, ὅτι τὸ νὰ μαθαίνουν οἱ νέοι ἀπὸ ἠλικία ὄντως νεανικὴ νὰ πηδᾶνε σὰν τὸν ἐν ζέσει Πίθηκα ἐν ζέσει, νὰ ἀλλάζουν συντρόφους σὰν τὰ βρακιά τους (ἄν ἔχουν) καὶ νὰ «ἀπολαμβάνουν» τὴ ζωή τους μὲ ἀλκοὸλ καὶ ναρκωτικὰ «ἐλεύθερα», χωρὶς νὰ μαθαίνουν ὅτι ὁ σεβασμὸς τοῦ αὐτοῦ σώματος σημαίνει ὅτι ὁ ἑαυτὸς δὲν γίνεται ΔΟΧΕΙΟΝ καὶ ΦΟΡΕΥΣ ἀσθενειῶν, πανουκλῶν καὶ τῶν τοῦ Διαβόλου ΣατανοΚακῶν, αἵ θὰ μποροῦσαν πολὺ εὔκολα νὰ ἀποφευχθοῦν ἄν ὐπῆρχαν γονεῖς, κοινότης, γνῶσις, θέλησις, παιδεία, ἐκπαίδευσις, διαπαιδαγώγησις, κ.τ.λ., καὶ ὅτι ἡ συμπεριφορὰ ἐν ζέσει Πιθήκου ἐν ζέσει γενικευμένη παντοῦ δὲν θὰ ἔχει συνεπείας κυρίως ἄν ὄχι ἐξ ὁλοκλήρου ἀρνητικὰς καὶ γιὰ τὴν ψυχική, ψυχολογικὴ κατάταστιν - ἐκτὸς ἀπὸ τὴ σωματικὴν – τωρινὴν τῶν νέων, καὶ μακροπροθέσμως· τότες, ἄν νομίζετε καὶ ζεῖτε καὶ χειροκροτᾶτε ὅλα αὐτά, ΜΠΡΑΒΟ. ΚΑΤΟΡΘΩΜΑ. ΠΕΙΤΕ μας λοιπόν, ΠΡΟΟΔΕΥΤΙΚΟΙ μὴ Ὀπιθοδρομικοί, μὴ Πουριτανοί, μὴ Συντηρῖκλες ΦΩΣΤΗΡΕΣ, πῶς θὰ μάθουν τὰ παιδιὰ νὰ κάμνουν μία καὶ μόνο μία μόνιμην σχέσιν εἰς τὴν ζωήν τους μὲ τὸ σκοπὸν δημιουργίας οἰκογενείας μετὰ τέκνων καὶ μεταξὺ ἄλλων πρὸς χᾶριν κάποιας Συλλογικῆς τῶν Ἑλλήνων Συνεχείας, ἄν ὄχι τε καὶ μεθ' ὑψηλοτέρου βαθμοῦ ψυχικῆς ἰσορροπίας εἰς ἐπίπεδο ἀτομικὸ τὲ καὶ ἐπίπεδο γενικό; Πῶς θὰ ἀναπαραχθῇ τὸ Γένος; Μὲ Μουχαμέτηδες καὶ Ἀραπᾶδες ἐπήλυδες; Ἐγὼ ξεύρω ὅτι ὁ ἐξελληνισμὸς τῶν Μουχαμέτηδων καὶ Ἀραπάδων, γίνεται θεωρητικῶς, ἀλλὰ πρακτικῶς, εἶναι πρᾶγμα πολὺ δύσκολο – ἄν ὄχι κυρίως ἀκατόρθωτο – πρᾶγμα. Ἄραγε, τὰ μελλοντικὰ Ἑλληνόπουλα (ἄν θέλουμε Μέλλον γιὰ τὴν Ἑλλάδαν) κυρίως θὰ πρέπῃ νὰ προέρχονται ἀπὸ τὸ δικό μας γενετικὸ ἀπόθεμα. ΒΛΕΠΩ σὲ μερικὲς Δεκαετίας ὅτι σίγουρα θὰ ἔχω (ἔχουμεν) ΠΕΘΑΝΕΙ (ἄν ὄχι ἀρκούντως νωρίτερα - εὐτυχῶς, θὰ ἡσυχάσω τε καὶ θὰ ἡσυχάσουμεν -), καὶ ὅλοι μας ΜΑΖΙ.
Now that we've warmed up our Nuclear Weapons, it's TIME to Rev them UP
Now that we've warmed up our Nuclear Weapons, it's TIME to Rev them UP, think the MEN who will not PUT UP any more with the ZIO-USA-PSYCHO-INSANITY-CON-JOB-DEM-TARD-JOO-MADNESS (and Hindu Man is almost ready too to REV his Nukes UP – because he has realised that if the OTHERS their NUKES REV UP, he'll be missing out if he doesn't TOO his NUKES REV THEM UP). (SSShhhhhhhhhhhhh... do the Japanese have Secret Nuclear Weapons? I don't know. But it wouldn't surprise me. SSShhhhhhhhhhhhhhhh...). And thus, VERILY, the PEOPLES via their GOVERNMENTS GO, REVREVREVREVING THEIR NUCLEAR WEAPONS UP, Because the CLOCK IS TICK-TICK-TOCKING-TICKING TICKING TICKING and THE MEN DON'T AGREE ON THE SIZE OF THE SLICE OF THEIR PIE, AND THE SIZE OF THE SLICE OF THE PIE IS – WHEN YOU THINK ABOUT IT – THE ULTIMATE MEANING OF LIFE. And so it goes, that there is meaning only when you have a country and your country has nuclear weapons and after warming them up, you go about your BUSINESS, REVREVREV-REV-REV-REVREVREV-REV-REV-REV-REVREVREVing your Nuclear Weapons UP.
Ἔχουμεν ὅλοι δικαίωμα νὰ διαφωνήσουμε (ἤ νὰ συμφωνήσουμε) μὲ ἐπιχειρήματα (ἤ ἀκόμα καὶ νὰ διαφωνήσουμεν) περὶ Σοβιετικῆς Ἑνώσεως καὶ Στᾶλιν, κ.τ.λ., ἀλλὰ ἐδῶ λέγονται ἀλήθειαι καὶ περὶ τῆς γενικῆς ἐν Ἑλλάδι ἀμορφωσιᾶς, τε καὶ περὶ Γερμανῶν στραταρχῶν, κι ἄς ὑπηρέτησαν τὴν πατρίδαν τους ὑπὸ ἕν ἰδιαιτέρως ἠλίθιον καθεστὼς (τίς, πράγματι, σώας τὰς φρένας, ἀποπειρᾶται νὰ κάμνῃ αὐτὸ ποὺ δὲν κατέφερε ὁ Μέγας Ναπολέων;) (https://www.analystsforchange.org/2018/12/einai-e.html)
Many strong points made here: (https://www.amren.com/commentary/2018/12/attention-conservatives-the-constitution-wont-save-you/), and here (https://www.unz.com/proberts/withdrawal-from-syria/), though there are always "other sides to the story"...
Τᾶδε ἔφη ὁ Παραθούστρας (Ἡ Ἐπιστροφὴ τοῦ Παραθούστρα ἤ τοῦ Παραθούστρου)
Ὁ Παραθούστρας ἐπέστρεψε ἀπὸ Μακριά, Πολὺ Μακριά, Πάρα Πολὺ Μακριά, καὶ τᾶδε ἔφη: «Πῆγα (1)50 (50; 150;) χρόνια μπροστά, ΜΠΡΟΣΤΑ, καὶ εἶδον ΠιθηκοΜακελειά, ΠιθηκοΧορούς, τὴν Πόσιν ΠιθηκοΑἵματος, Τὸ Τέλος τοῦ Πολιτισμοῦ, Κόκαλα (Ὀστὰ) Παντοῦ Σπαρμένα, εἶδον ἐν Ὀλίγοις τὴν Ἐκδικησιν τοῦ Πιθήκου. Καὶ ὅταν περίπου ἐν ἔτει 1990 ἤ 2000 σᾶς λέγανε ὅτι ὁ ΠολυΠιθηκοΠολιτισμὸς θὰ ἦτο τὸ Τέλος Ὁριστικὸ τῆς Δύσεως Ἐσεῖς ΤεΤεΤεΤυρβάζοντο Τυρβάζεσθε, Τυρβαζόμενοι (Τυρβάζετε) (Τυρβάζοντες, Τυρβάσοντες) (Τύρβη) μὲ Λόγους, Λόγους, Λόγους διὰ τὸν Ἀντι-Ῥατσισμόν, διὰ τὸν Ἀντι-Σημιτισμόν, διὰ τὴν Ἀπόλυτον Ἀσημαντότηταν τῶν Χρωμάτων, τὸ Ἀπόλυτο Καλὸν τῶν Χρημάτων (Τὸ ΧΡΗΜΑ εἶναι τὸ ΝΟΗΜΑ τῆς Ζωῆς (ΤΖΟΥ = JOO)). Καὶ οὐδεὶς (σχεδὸν οὐδεὶς) ΔΕΝ σκέφτηκε ὅτι ἀπὸ ἕν σημεῖο καὶ μετά, ἀπὸ ἕν σημεῖο καὶ ὕστερα - ΚΑΙ ΤΟ ΧΡΗΜΑ ἄρχισε νὰ ΚΥΚΛΟΛΦΟΡΕΙ πάρα πολὺ ἐπικίνδυνα ἀπὸ περίπου τὸ 1500 καὶ μετὰ ἀκόμα πάρα πολὺ πιὸ ἐπικίνδυνα ἀπὸ τὸ 1800 καὶ μετὰ ἀκόμα πάρα πολὺ πιὸ ἐπικίνδυνα ἀπὸ τὸ 1900, καὶ ἀκόμα πάρα πολὺ πιὸ ἐπικίνδυνα ἀπὸ τὸ 2000, καὶ ὑποσχέθησαν ΟΙ ΛΟΒΟΤΟΜΗΜΕΝΟΙ (αἱ ὑποσχέσεις τῶν ΛΟΒΟΤΟΜΗΜΕΝΩΝ) μὲ τὴν ΒΙΔΑΝ ἀπολύτως ΛΙΤΗ, πλούτη, εὐημερίαν, ἀνθρωπισμόν, καλοπέρασιν, ΠΟΥΣΤΗΔΕΣ, (ΤΡΑΝΣ), ΝΑΡΚΩΤΙΚΑ, ΧΟΡΟΥΣ, ΠΙΘΗΚΑ καὶ ΠΙΘΗΚΙΑ καὶ Παγκοσμία Μετανάστευσιν (ἐκτὸς ἀπὸ τὸ Ἰσραῆλ, π.χ.), ΚΑΙ ΤΟΤΕΣ ΧΑΘΗΚΕ ἙΚΑΣΤΗ ΕΥΚΑΙΡΙΑ ΝΑ ΜΗΝ ΧΑΘΟΥΝ ΤΑ ΠΑΝΤΑ. Καὶ τὰ ΠιθηκοΑἵματα τὰ εἶδον ὡς τὸ ΕΝΑΛΛΑΚΤΙΚΟ ΣΕΝΑΡΙΟ. Εἰς τὴν Πραγματικότηταν σᾶς Τελείωσε οὕλους ΟὙΛΟΚΛΗΡΩΤΙΚΩΣ Πυρηνικὸς Πόλεμος.» Τᾶδε ἔφη ὁ Παραθούστρας, ὁ Παραθούστρας τᾶδε ἔφη, καὶ Τώρα στὸ Σπήλαιό του ΓΕΛΩΝΤΑΣ (Σαρκάζων, Σαρκάξων) Ἐπιστρέφει.
Whether you believe the world is FLAT (or: The Golden Mean was Completely Forgotten because the Whole World in Every Aspect of LIFE went PROTESTANT(-CATHOLIC) (ENTERPRISE) AND JOO (MONEY)) (or: The Mixing of the World (Apart e.g. from Israel, which didn't SAVE itself EVENTUALLY anyway) WAS A REALLY GOOD IDEA. 10 POINTS. HAVE A PRIZE, IN THE NAME OF HUMANITY) (or: You'd better have your EGGS the way you like them as many times as you can, because the way things are GOING in the FUTURE EVERYTHING WILL BE SCRAMBLED)
Whether you believe the world is FLAT, whether you believe the world is ROUND, it makes NO DIFFERENCE anyway, because at the Point we're AT, MACRO-HISTORICALLY SEEN, SOON (very soon) – much sooner than you think – there ain't going to be any WORLD, there is not going to be no WORLD, there will not be anything HUMAN, anyway.
I am the first person to DECLARE (or: It's already WAY TOO LATE, WAY PAST YOUR BEDTIME) (or: And you're AFRAID to call an APE, an APE? OK, History as the Future Coming from the PAST, will have its Answer when People ARRIVE THERE)
I am the first person to DECLARE, Eureka! I've found THE PROBLEM (The Monetising JOO-ATHEIST, and The Industrialising Protestant(-Catholic)-ATHEIST), and KNOW AS WELL, to THE PROBLEM, there is no SOLUTION. THE CANCER HAS SPREAD TO ALL VITAL ORGANS (CHINA, INDIA, AFRICA, ETC.), ALL THE WORLD IS WANTING TO CONSUME, CONSUMPTION REQUIRES SOMETHING TO CONSUME, RESOURCES ARE FINITE, POPULATIONS ARE STILL INCREASING, AND INCREASINGLY CONSUMING, INCREASINGLY WANTING, INCREASINGLY MOVING. GOOD NIGHT.
Just because I know NOW (or: Moving Forward. Do they actually KNOW where they are Moving?) (or: The Mobility of the MIND, and the Mobility of the BODY, and the Killing of the SPIRIT and the FLESH) (or: Without Humans there'll be no Flesh or Spirit, Anyway, Just NON-HUMAN APE) (or: The FINAL VICTORY of the APE)
Just because I know NOW, what and who EXACTLY is to blame, it does not mean – IN FACT IT DEFINITELY DOES NOT MEAN – I can go BACK HOME to Hellenic Rome in 715 A.D. when I was young and HORNY, and about to get MARRIED. The World (EVERYTHING) must move FORWARD (BROSTA).
(https://slpress.gr/idees/i-voreios-ipeiros-kai-to-protokollo-tis-kerkyras/)
This is very nice (https://www.counter-currents.com/2018/12/christmas-beauty-in-life-5/ ), but my view is Our Time is UP. Of course, those involved in The Political (meta-politics) and Politics, have to be much more Optimistic.
This is me on the phone (I may not be a Member of the Master Race (???s), I may not be Highly (High Verbal IQ) Intelligent and Sophisticated (Nuanced), Erudite, Cosmopolitan, Learned, Well-Read and Urbane (like ???s), But I've always been VERY GOOD LOOKING (unlike ???s)):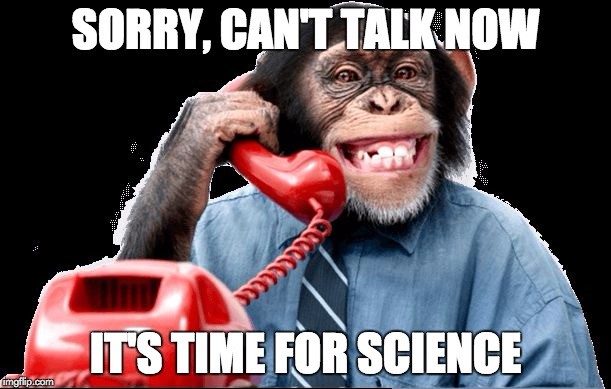 Only a Couple of Years Ago (or: Strategic DEPTH can be REAL, it can also be a GOAL, it can also never happen)
Only a Couple of Years Ago, there was Talk that Kurdistan was on its Way – it has always been On its Way since 1991 – that Kurdistan was Coming. That's what they SAID. At the End of 2018, let me be CLEAR. I do know there are Kurds (and not a Few Kurdish Freedom for them Fighters), but I also know there are a number of Powers (STATES) In the GAME In the MATCH who are up to VERY POWERFUL and who have a FAR GREATER SAY than the Kurds themselves if there'll ever be Kurds living in a "United Nations" member-STATE of Kurdistan.
Τὸ πρόβλημα τε καὶ ἡ Λῦσις τοῦ αὐτοῦ Προβλήματος
Τὸ πρόβλημα (Mr. Abrahamopoulos) εἶναι ὅτι ἄν κάποιος ἀρχινάει μὲ τὴ φρᾶσιν ὅτι «τὸ πρόβλημα εἶναι ὁ ἐθνικισμός...», ἐγὼ κατευθεῖαν θὰ εἰπῶ ὅτι «ἀπεναντίας, ΚΑΘΙΚΙ, τὸ πρόβλημα εἶναι ὁ σιωνιστικοκεντρικὸς διεθνισμός, μὲ ἕδρα τὰς ἩΠΑ τῆς ἄκρως δυσαναλόγου οὑβριακῆς ἰσχύος καὶ τῆς γενικευμένης σιωνιστικοΛοβοτομῆς σου, καὶ ἀσφαλῶς, μὲ τὸ ΜΗ ΑΝΟΙΓΜΑ – δὴ τῆς ἀρνήσεως τοῦ Ἀνοίγματος – τῶν Συνόρων ἐκ τοῦ (πρὸς πᾶρτι, πᾶρτυ, πάρτυ) μέρους τοῦ Ἰσραῆλ (τῶν Οὑβριῶν τε καὶ Σιωνιστῶν (Σατανιστῶν))». Αὐτὸ εἶναι τὸ πρόβλημα. Καὶ γι' αὐτὸ προτείνω, καλύτερα, νὰ μὴν γίνῃ Συζήτησις, ἐσεῖς συνεχίσετε ἔτσι καὶ Οὕτως, ἀφοῦ Ἔτσι καὶ οὕτως θὰ συνεχίσετε ἔτσι τε καὶ Οὕτως, ΚΑΙ ΣΙΓΟΥΡΑ τὰ ΑΠΟΤΕΛΕΣΜΑΤΑ θὰ τὰ βρεῖτε ἤ θὰ τὰ βροῦν ἐμπροστά σας ἤ καὶ τους, οἱ ἄνθρωποι ποὺ πᾶνε ΜΠΡΟΣ τε καὶ ΜΠΡΟΣΤΑ, ἐνῶ ἔχω ἀρκετὰ ἵνα διαβάσω πολὺ ἐνδιαφέροντα ὥς καὶ ἀριστουργηματικῶς γραμμένα γραπτῶς βιβλία, λέω τε καὶ ΛΕΓΩ, νὰ διαβάσω ὥσπου δὲν θὰ ἔχω ἄλλο δικό μου ΠΡΟΒΛΗΜΑ ἀφοῦ θὰ εἶμαι σὰν τὴν Πατρίδαν καὶ τὸ Γένος μου ΝΕΚΡΟΣ, ἐμεῖς οἱ ΝΕΚΡΟΙ.

In the History of Hollywood (or: No matter what I say, I'm still always going to love my Lubitsch...) (or: Jack Benny is still Smiling, Jack Benny always SMILES... (for now)...)
In the History of Hollywood, I wonder what the "Untold Story" of Republic Pictures Corporation is, I wonder what Republic Pictures Corporation symbolises, I wonder what Republic Pictures Corporation stands for, I wonder what in the context of USA history, "Republic" means.
THIS IS BEAUTIFUL [[subjective matter of TASTE]] (IT'S FROM EUROPE):
Ἡ Ἀγανάκτησις τοῦ Ἐπισκέπτου
Παιδί μου, ἄν δὲν σέβεσαι τὸν ἑαυτό σου, τὸ σῶμα σου, τὴν ψυχή σου, τὸ μυαλό σου, τὸ καλό σου, τὴν ἰδία σου τὴ ζωή, τότες ἁπλῶς δὲν θὰ ὑπάρχῃ ζωή. Καὶ ὁ Τόπος δὲν εἶναι ἄλλο δικός μας, δὲν ὑπάρχουμε ἄλλο ΕΜΕΙΣ.
So, The High Verbal IQ Chosen Person SAYS: (or: When InTolerance is, and Anti-Racism is, what they SAY it is not AND it is not) (or: The Revenge of the JOO (JEW)) (or: When HATE AND LOVE are OBJECTIVE, BECAUSE JEW (JOO) SAID SO)
So, The High Verbal IQ Chosen Person SAYS: "Since I don't belong to your Group, I can OBJECTIVELY TOLERATE (ALONG WITH MOST IN YOUR OWN GROUP FOR VARIOUS REASONS, SOME OF WHICH INCLUDE MY GROSSLY DISPROPORTIONATE THROUGH PRIMITIVE SECRET SOCIETY INVOLVEMENT) in the Spirit of OBJECTIVE ANTI-RACISM your Group Changing to SUCH AN EXTENT that Biologically, Aesthetically, Culturally, Religiously, Ideologically and all the other -llies as they are and are deemed to be APPLICABLE, your Group will be Unrecognisable say when comparing 2050 to 1950, but Israel will be for the Israelis (Jews, Hebrews, JOOS, for all the JOO-JOOIES)".
This is what my Jewish (BIG CHIEF) neighbour effectively said to me (these are not his exact words, but my interpretation of them) (or: When Christmas sort of kind of gets Confused with Easter in part because the Seasons Happen at times DIFFERENT and DIVERSE (MULTI-))
This is what my Jewish (BIG CHIEF) neighbour effectively said to me (these are not his exact words, but my interpretation of them): "We are free as an Oppressed Minority Group with GROSSLY DISPROPORTIONATE NUMBERS OF BILLIONAIRES and SUPERIOR-COURT-OF-RECORD JUSTICES and ALL THE OTHER ELITE STUFF WE DO GROSSLY DISPROPORTIONATELY THROUGH PRIMITIVE SECRET SOCIETY NETWORKING, GANGSTERISM, ETC. INCLUDING IN THE MASS MEDIA AND MASS ENTERTAINMENT, INTER ALIA, INCLUDING LOBBYING, BIG MONEY POLITICAL DONATIONS, INTER ALIA, INTER ALIA, INTER ALIA (AND THEY CALL IT DEMOCRACY – OK, FINE, IF YOU SAY SO), to Go out INTO the Streets IN FULL PUBLIC VIEW and BLOW OUR HORNS and DO OUR STUFF FOR OUR TSANUKA WITH OUR CANDEL-THINGS AND PLAY LOUD MUSIC AND CELEBRATE, but you as a Majority (even though you are a very small minority part of the Majority, which really isn't any kind of coherent Majority ANYMORE), CANNOT and SHOULD NOT deck your Property which your parents and you Killed yourselves WORKING FOR over many decades – after we PLAYED OUR HUGE ROLE IN CIRCULATING THE MONEY WORLDWIDE FOR CENTURIES BECAUSE WE ARE ALWAYS THE VICTIMS AND ALWAYS OPPRESSED, AND BECAUSE OF GEOPOLITICAL AND OTHER REASONS, YOU TOOK THE BAIT ETC. AND ENDED UP WHERE YOU DON'T BELONG AND NEVER SHOULD HAVE BEEN – with LOTS of Christmas Decorations and then Orthodox STYLE, TURN ON YOUR SPITS and gather together some of your People for LOUD MUSIC and NOISE AND DANCE etc." AND, of course, I just ignored The FILTHY ANIMAL and did whatever I wanted to DO, WITH A PARTICULAR EMPHASIS ON THE ROASTING OF PORK (even though, personally, I DO prefer LAMB).
DEATH TO SATAN!!!
Once Upon a Time, the VAST majority of people used to work REALLY HARD - with their BODIES - and the VAST majority WORKING REALLY HARD WITH THEIR BODIES in the WEST were WHITE, but this MAN can speak for MY ANCESTORS ANY DAY BECAUSE HE SPENT HIS LIFE IN PRISON CONVICTED FROM BIRTH (LIKE ME - METAPHORICALLY SPEAKING) AND HE IS HUMAN ENOUGH FOR ME TO REPRESENT ME (UNLIKE SOME OTHERS WHO AT ELITE LEVEL TENDED TO TRADE AND WANDER INTERNATIONALLY AND CIRCULATE THE MONEY INTERNATIONALLY):

In those DAYS, SATANISTS, THE REAL LEFT WAS IN FAVOUR OF EVERY NATION BEING FREE WITH ITS OWN TRIBAL HOMELANDS AND OWN TRIBAL PEOPLES WORKING HARD AND TREATED WELL, HUMANELY, BUT WORKING HARD, AND NOT BEING FLOODED BY THE ANOMIC APE-ANOMIE HATE OF THE HATEFUL VILE FILTHY OTHER SO THAT THE SATANIC CIRCUS MONKEY - THE ULTIMATE IN HATE AND FILTH AND ULTRA-UGLINESS - CAN MAKE AD INFINITUM INCREASING PROFITS BY AD INFINITUM DRAWING THE WHOLE WORLD INTO ITS CIRCULATION OF MONEY, DESTROYING EVERYTHING IN ITS WAKE (WITHIN THE FRAMEWORK OF WHITE PROTESTANT-CATHOLIC-ATHEISTIC MAINLY ANGLO-FRANCO AND THEN ZIO-USA IMPERIALISMS BASED ON MAINLY WHITE PROTESTANT-CATHOLIC-ATHEISTIC CAPITALISMS), BLAMING EVERYTHING ON "WHITE PRIVILEGE" WHEN WE ALL KNOW WHO THE HATE-FILLED ULTRA-UGLY FILTHY SATANISTS ARE WHO WON'T OPEN UP THE BORDERS OF A PARTICULAR COUNTRY FULLY... NOW, FULLY, OPEN UP ISRAEL'S BORDERS NOW, SATAN!!!, OPEN THOSE BORDERS TO UP TO SIX (6) MILLION NEW ISRAELIS (BLACK AFRICAN AND MUSULMAN), NOW, YESTERDAY!!!

To be fair to Capitalism, though, it's something Humans did through Human Thought and ACTION, Human Endeavours and Struggles, and it took place OVER MANY CENTURIES through the thoughts and ACTIONS of MILLIONS AND MILLIONS AND MILLIONS of HUMANS who CLASHED WITH IT AND OR PROMOTED IT (consciously or NOT), in a myriad of WAYS and to a myriad of DEGREES, and it's AN ACTUAL FACT OF REGIONAL AND OR WORLD HISTORY – AS THE CASE MAY BE – IN ALL SORTS OF AND KIND OF FORMS, and NOW IT HAS FULLY DRAGGED IN THE EAST WHICH MEANS THE WEST IS EFFECTIVELY FINISHED EVEN THOUGH IT DOES NOT YET SEEM – OR MAY NOT TO MANY YET SEEM – THAT WAY, THOUGH PERHAPS SOMETHING MIGHT BE SAVED OF THE WEST (FOR THE TIME BEING) IF THE USA PUTS THE SATANIC CIRCUS MONKEY UNDER CONTROL AND GOES, JOINS WITH RUSSIA AND EUROPE
TO KEEP THE EAST

IN CHECK ("DOWN")

, AND TO KEEP THE ANOMIC APE-FLOOD OF THE SOUTH

OUT

.

[[SCIENCE, OF COURSE, AS ABSOLUTELY CONSISTENT "VALUE/ AXIOLOGICALLY FREE" NON-NORMATIVE SCIENTIFIC OBSERVATION (FULLY LOGICALLY CONSISTENT, AND SAVING THE PHENOMENA – TAKING INTO ACCOUNT ALL THE RELEVANT EMPIRICAL EVIDENCE AND PLAUSIBLY AND JUSTIFIABLY WEIGHING THAT EMPIRICAL EVIDENCE UP INCLUDING AS TO POSSIBLE CAUSAL CHAINS), DON'T GIVE A FUCK ABOUT ANYTHING. SCIENCE JUST TAKES PLACE WHEN AN INDIVIDUAL OR INDIVIDUALS DECIDE(S) TO JUST NOT SIT THERE AND DIE (ABSOLUTE VALUE NIHILISM) BUT WANT(S) TO PROVOKE A FEW OF HIS/THEIR FELLOW HUMAN BEINGS, BY DESCRIBING AND EXPLAINING EVERYTHING HE/THEY CAN TO THE EXTENT OF HIS/THEIR KNOWLEDGE, BUT WITHOUT SUGGESTING ANY COURSE OF ACTION. IN A PRACTICAL SENSE, THOSE WHO WANT A NORMATIVE OUTCOME, E.G. THE USA STRONG AND HEGEMONIC, HAVE TO LOOK AT EVERYTHING ABSOLUTELY COLDLY AND REALISTICALLY PRIMARILY IN TERMS OF POWER, INTER-RELATIONS, INTER-ACTIONS, IDENTITY, BUT ALSO WITH THE VIEW OF ACHIEVING OUTCOMES WHICH WILL KEEP THE USA HEGEMONIC WITHOUT IN THE PROCESS CRASHING BY OVER-REACHING, FOR INSTANCE, THOUGH, WHILST ALSO KNOWING THAT – EVENTUALLY – NOTHING LASTS FOREVER, INCLUDING HEGEMONY.]]
Προσθέτω ὅτι μοῦ φαίνεται, χωρὶς νὰ ξεύρω (100%) βέβαια, ὅτι οἱ Κινέζοι ἴσαμε σήμερον δεικνύουν ὅτι ὄντως εἶναι «Σοφοί», καὶ εἰς συγκεκριμμένας περιοχὰς δύνανται τωὄντι νὰ γίνουν πολὺ ἐπιθετικώτεροι ἀπὸ αὐτὸ ποὺ ὑπονοεῖται ἀπὸ τὸ ἄρθρο, ἄν αἱ συνθῆκαι εἶναι «ὤριμοι» (ὄπως τᾶς κρίνουν) δι' αὐτούς. Ἡ μέλλουσα (μεσομακροχρόνια) ἐξέλιξις τῶν πραγμάτων, ἀσφαλῶς, θὰ μᾶς δείξῃ τε καὶ πῇ (ἄν ζοῦμεν, εἰδάλλως, θὰ δείξῃ τε καὶ πῇ... εἰς ἄλλους):
https://slpress.gr/diethni/to-astathes-trigono-ipa-rosia-kina/
https://slpress.gr/diethni/to-pazari-tramp-erntogan-kai-oi-epiptoseis-stin-kypro/
https://slpress.gr/idees/i-neo-apolytarchia-kai-i-politiki-evropi/
Ἄν αἱ συνθῆκαι εἶναι «ὤριμοι», βεβαίως, βεβαίως,...
https://slpress.gr/koinonia/o-veggos-poy-echoyme-mesa-mas/
At least a little bit historical, at least a little bit funny, at least a little bit "the issues of MASS INVASION are no FUCKING JOKE", and if the Problem is left for too long unattended, the PROBLEM WILL EVENTUALLY ATTEND TO YOU/US/THOSE THEN ALIVE:
https://trad-news.blogspot.com/2018/12/trump-pays-tribute-to-Vladi.html
I have to keep reminding myself
I have to keep reminding myself, that "mass democracy" (referred to by Weber in Economy and Society (I've mentioned this elsewhere, including the page reference)), is an IDEAL TYPE, which means that as it's described in detail in The decline... by P.K. (to be translated into English by ?2030?), it has never existed as such, in toto per se, IN REALITY, but is the intensified reality of those distinguishing features which distinguish "mass democracy" from the previous IDEAL TYPE of "oligarchic bourgeois liberalism" which in turn distinguishes itself from "societas civilis" (which I – not P.K. – would also like to call, late(r) feudalism (because I view early/earlier feudalism in the West – say up to Charlemagne or even later as being "more chaotic, more unsettled", whereas the obviously non-capitalistic much more actually democratic (Eastern) Roman Hellenocentric world until about 1071/1204 was relatively DOMINANT and far more "advanced/civilised" in a whole range of areas (including strong democratic elements at all kinds of levels as inherited from ancient Greece), though Western Europe would eventually Hook UP with International Trade including the JOO (JEW, Hebrew) (incl. International Banking, High Finance) in Proto-Forms of Capitalism (Mercantilism, Exchange-over-Use-Value Monetisation), and then when Mixed in with Protestant-Catholic Industrialisation – BANG!!! – all OVER RED ROVER – as that mixes in, too, with Spanish, but more importantly English and French Colonialisms and Imperialisms and then later with ZIO(JOOJEW)-USA Imperialistic-like Hegemony. ANYWAY, "mass democracy" is a form of "democracy" as an IDEAL TYPE referring to SOCIAL ORGANISATION (not just the governmental aspects of the polity) when compared to "oligarchic bourgeois liberalism", particularly with regard to further intense massification, atomisation, urbanisation, secularisation, mobilisation, relative further equalisation and relative further rigid hierarchy lessening,... etc., etc., etc.,... up to femino-faggotisation, otherisation, negrification, exotic fetishisation, and FULL-SPECTRUM ZIO-LOBOTOMISATION (MASS ZIO-USA BRAINWASHING ETC.) (JOO JOO JOO and all the others of course, moving everything around the world like the JOO JOO JOO and all the others of course move the money MONEY Money around the world, etc.). So, when one does a concrete analysis of a concrete situation in historical-sociological terms, then one finds of the three major IDEAL TYPES referred to above, there are elements which can co-exist in all different kinds of ways, BUT the ideal-typical macro-historical comparisons are ABSOLUTELY ESSENTIAL CONCEPTUAL TOOLS AND POINTS OF ORIENTATION TO GET DOWN TO THE CONCRETE ANALYSES OF CONCRETE SITUATIONS, WHILST LESSENING THE POSSIBILITY OF RETARDED REDUCTIONISM E.G. MONOCAUSALLY, IN ORDER TO FIT INTO A PARTICULAR IDEOLOGICAL-UTOPISTIC SCHEMA (liberalism, communism, Mentally Retarded Cretinous Moronic JOO(JEW)-LIKE-ZIO One-World GLOBO-HOMO-ism, Toxic Demented Feminism (Faggotism), and older universalising religions such as Islamism and Christianity, which of course at local level and in concrete, specific circumstances throughout history have ACTED IN PRACTICE through their bearers, actors, in ways which are anything BUT the universalistic ideological RHETORIC purports to be), PAR EXEMPLE. Of course, under the conditions of ZIO-USA with its own – understandably, of course – ideological understandings of "democracy", you get all sorts of JOOs (JEWs, JOOies, including TRUCKLOADS (I could have said "WAGON-LOADS", but I am generally Culturally Sensitive in relation to the Other, incl. the ZIO-OTHER of TOTAL ANTI-HELLENIC HATE AND ANTI-HELLENIC RACISM) of "Professor JOOies"), and of course many others, writing and cogitating out LOUD, a whole LOAD OF SHIT, as all Ideological Regimes of Thought MUST, in order to try and perpetuate and or even increase certain Relations and other Crystals of POWER. SO, this is how it WORKS: The absolutely consistent scientist has to do his job WITHOUT FEAR OR FAVOUR in regard to anyone, but then because he doesn't want e.g. his HEAD CHOPPED OFF, - (apart from judiciously masking his thoughts by using the "appropriate language", a bit like a cunning, shrewd Jew (JOO, Hebrew, ZIO) or a cunning, shrewd Greek (Hellene-Roman (κουτοπόνηρος χωριάτης ἤ γῦφτος) -, he also states something like e.g. "since this is the state of affairs, and I don't want my head CHOPPED OFF, I suggest that the "democracy" we have today is, in terms of HARD REALISM, the best of a whole range of VERY BAD "SYSTEMS", and that if the Powers THAT BE, want, they could try and make these x, y, z reforms if they are convinced and take the view in practice that these proposed reforms will (probably) help levels of SOCIAL ORDER/SOCIAL COHESION/SOCIAL DISCIPLINING".
Ἐρώτημα καὶ Ἀπάντησις, Τρόπον Τινά...
Ἄν φωστῆρες, ὁ Τρὰμπ ΔΕΝ ἀποσύρῃ στρατεύματα ἀπὸ διάφορα σημεῖα τοῦ Πλανήτου (κι ἄς δημιουργήσουν αἱ τοιαῦαται ἀποσύρσεις κενὰ ἐξουσίας, ἅ π.χ. θὰ διευκολύνουν τὴν Πιθηκο-Τρομοκρατίαν ξανά, κ.τ.λ.), – καὶ μὲ τὸν σκοπὸν Προσεγγίσεως τε καὶ Συγκλίσεως μετὰ τῆς Ῥωσσίας –, πῶς περιμένετε νὰ καταλάβῃ ἡ Εὐρώπη ΕΠΙ ΤΕΛΟΥΣ ὅτι ΤΑ ΣΥΝΟΡΑ ΠΡΕΠΕΙ ΝΑ ΣΦΡΑΓΙΣΤΟΥΝ (ὡσὰν τὸ Ἰσραὴλ, λόγου χᾶριν), καὶ ὅτι ὁ ΜΟΥΧΑΜΕΤΙΣΜΟΣ ΚΑΙ Ὁ ΑΡΑΠΙΣΜΟΣ ΠΡΕΠΕΙ ὉΠΩΣΔΗΠΟΤΕ ΝΑ ΠΕΡΙΟΡΙΣΤΟΥΝ ΑΥΣΤΗΡΩΣ ΕΝ ΕΥΡΩΠῌ ΚΑΘΩΣ ΚΑΙ ΤΟ ΑΝΤΙ-ΛΕΥΚΟ, ΑΝΤΙ-ΧΡΙΣΤΙΑΝΙΚΟ ΜΙΣΟΣ ΚΑΙ ῬΑΤΣΙΣΜΟΝ ΤΩΝ ΣΑΤΑΝΙΣΤΩΝ, ΣΥΜΠΕΡΙΛΑΜΒΑΝΟΜΕΝΩΝ ΟΥΚ ὉΛΙΓΩΝ ΟὙΒΡΙΩΝ ΒΑΘΥΠΛΟΥΤΩΝ ΤΟΥ ΧΡΗΜΑΤΟΠΙΣΤΩΤΙΚΟΥ-ΚΟΡΠΟΡΑΤΙΣΤΙΚΟΥ-ἙΤΑΙΡΙΚΟΥ ΚΕΦΑΛΑΙΟΥ; Ἄν συνεχίσετε μὲ τὸ ἀπολύτως ΦΡΕΝΟΒΛΑΒΕΣ ΠΡΟΓΡΑΜΜΑ ΤΗΣ ΣΑΤΑΝΟΠΑΓΚΟΣΜΙΟΠΟΙΗΣΕΩΣ ΤΟΥ «ἙΝΟΣ ΚΟΣΜΟΥ» ΤΩΝ ΣΑΤΑΝΙΣΤΩΝ, ΤΑΧΑ ΜΟΥ, ΤΑΧΑ ΜΟΥ, ΠΗΓΑΙΝΟΝΤΑΣ «ΜΠΡΟΣΤΑ», ΕΙΣ ΜΕΡΙΚΑΣ ΔΕΚΑΕΣΤΙΑΣ ΜΕΤΑ ΜΑΘΗΜΑΤΙΚΗΣ ΑΚΡΙΒΕΙΑΣ ΔΕΝ ΘΑ ὙΠΑΡΧῌ ΑΠΟΛΥΤΩΣ ΤΙΠΟΤΕΣ ΟΥΤΕ ΔΙΑ ΔΕΙΓΜΑ, Ὅ ΘΑ ΦΑΙΝΕΤΑΙ ΣΑΝ ΤΗΝ ΕΥΡΩΠΗ Ἤ ΤΑΣ ΕΥΡΩΠΑΣ. ΑΜΗΝ. ΤΕΛΟΣ ΚΑΙ Τῼ ΘΕῼ ΔΟΞΑ.
CHATTING WITH JEWS (JOOS) – TWO APPROACHES (and one final attempt)

Approach One
J: (with a Jack Benny smile and bit (not too) nasal-voiced, a bit (not too) hook-nosed) Hi, there!
H: (pulling out from under his upper-body garments his various CROSSES (gold, silver, wooden, etc.) and ANATHEMATISING THE SATANIST) SATAN-SATAN-SATAN-SATAN-SATAN!!!
J: I beg your Pardon.
H: SATAN-SATAN-SATAN-SATAN-SATAN!!!
J: Are you OK?
H: SATAN-SATAN-SATAN-SATAN-SATAN!!!
J: I am afraid you have psychological problems, and need to see someone.
H: SATAN-SATAN-SATAN-SATAN-SATAN!!!
J: OK. Bye then.
H: GOODBYE, SATAN, AND YOU CAN GO TO HELL, SATAN-SATAN-SATAN-SATAN-SATAN!!!
Approach Two
H: Are you going to CUT THE FUCKING BULLSHIT?
J: Excuse me, what was that?
H: I asked you A PRIORI are you going to CUT THE FUCKING BULLSHIT, AND SPEAK THE FUCKING TRUTH AND STOP BEING ONE-MILLION-FACED?
J: Sir, I don't know what you are talking about. Are you alright? (Like Nurse Ratched in One Flew over the Cuckoo's Nest (1975)) Are you calm? Perhaps you should see someone so you can be prescribed the appropriate medication.
H: SATAN-SATAN-SATAN-SATAN-SATAN!!!
J: OK, then, if you say so, BYE!
H: SATAN-SATAN-SATAN-SATAN-SATAN!!!
(One final attempt:
J: Hi!
H: If a group (Group H) is 1.5 to 2% of a nation's population and has 2 to 5% of a nation's (near) billionaires, and 0.5% of a nation's superior court of record justices and 0.5% of a nation's print and audio/visual mass media personalities and 2% of a nation's specialist doctors and 1% of a nation's leading university professors and 1% of a nation's politicians and or Big Money Political Party donors, and, another group (Group J) which is 0.5% to 1% of a nation's population and has 10% or even 20/30% of a nation's billionaires, and 10% to 20% of a nation's superior court of record justices and 10/20%+ of a nation's print and audio/visual mass media personalities and 15+% of a nation's specialist doctors and 10%+ of a nation's leading university professors and 5% to 20/ 30%+ of a nation's politicians and or Big Money Political Party donors, and people of Group J are on average 10% to 30% more intelligent especially in Verbal IQ than people of Group H, who descend from UpROOTED illiterate, but VERY RELIGIOUS peasants who came to the nation as CHEAP LABOUR (and to undermine the ethnological-racial cohesion of the host nation), and let us say that people of Group J on average work 30% to 50% harder than people of Group H (even though there is no evidence of this), then the only plausible explanation is that PRIMITIVE SECRET SOCIETY NETWORKING is at play (10 to 30% greater intelligence (if true) and 30 to 50% harder work (if true) cannot possibly mean 1000 or even up to 2000/3000+% more elite-level wealth or power), and HENCE the just mentioned state of affairs is perfectly "rational" and "natural" to YOU from your point of view (and GOOD FOR YOU!), but absolutely IRRATIONAL and UNNATURAL to ME from my point of view (and STIFF SHIT CHEDDAR TO ME!). Because your group's GROSSLY DISPROPORTIONATE forms of Wealth and Power are "rational" to YOU, and "irrational" to ME. Get it, DICK-HEAD? Oh, and to me, "rational" is to be primarily (up to) ONLY interested ONLY in Greece and Cyprus's sovereignty and territorial integrity and national liberation from Turkey, Germany and (inter alia, ZIO-Judeo-JOO-)International Banking-Usury-Capital-ZIO/USA-International-Mass Media Brainwashing and FULL-SPECTRUM ZIO-USA-LOBOTOMISATION-"Multi-national" Corporations, etc., as well as the well-being of my fellow Tribesmen and Tribeswomen and our (now few) remaining Tribal WARRIORS (Greeks, Romans, Hellenes), and not what other states or nations are doing or not doing (though it would be nice for all nations and states to survive and prosper, even though Reality don't work that way as we Know from HISTORY). GET THAT, DICK-HEAD?

J: Excuse me. I don't know what you are talking about. Are you OK?
H: SATAN! SATAN!! SATAN!!! SATAN!!!! SATAN!!!!! JUDAS! JUDAS!! JUDAS!!! JUDAS!!!! JUDAS!!!!!
J: You're crazy. You need HELP!
H: GET THEE BEHIND ME SATAN!

Final Attempt FAILED)

Moral of the Story (There's always a "J???? JOO Sp???g??"-like Moral of the Story)

DO WHATEVER THE FUCK YOU WANT, DO WHATEVER THE FUCK YOU WANT WITH JEWS (JOOS), IT'S YOUR LIFE, YOU'RE AN ADULT, YOU FIGURE OUT WHO YOUR FRIENDS SHOULD BE AND WHO YOUR FOES ARE, AND WHO IS IRRELEVANT TO YOU. PERSONALLY, WE ONLY TALK TO SATANISTS (THE FOLLOWERS OF JUDAS, I.E. THE MANIFESTATIONS OF JUDAS HIMSELF) ON THE BASIS OF AT-ARMS-LENGTH BUSINESS TRANSACTIONS (WHICH CAN BE AND OFTEN ARE – LIKE IT OR NOT – ABSOLUTELY NECESSARY IN A SOCIETY THAT HAS BEEN AN INCREASINGLY (NOW (ALMOST)) FULL-SPECTRUM MONETISED SOCIETY GOING BACK CENTURIES, AND IS NOT GOING TO CHANGE ANY TIME SOON), AND WE DO SO ON A VERY POLITE "COULD YOU PLEASE" AND "THANK YOU" ETC. BASIS. BUT THAT'S ALL. NEVER ANYTHING ELSE. (AND NONE OF THAT HAS ANYTHING TO DO WITH A JEW BEING A TRULY GREAT(ISH) OR VERY GOOD THINKER AND OR PERFORMER (IN THE ARTS) ETC., OR NOT. THAT'S ANOTHER MATTER, AND YOU DON'T NEED TO ENGAGE IN CONVERSATION WITH THEM EVEN IF YOU ADMIRE AND APPRECIATE THEM AND EVEN THOUGH ONE SHOULD (AS A MATTER INTER ALIA OF BEING HONEST WITH ONESELF) ACKNOWLEDGE GREATNESS AND OR HIGH STANDARDS WHEREVER THEY ACTUALLY EXIST, WHETHER IN REGARD TO ME (A MONKEY OR APE), BLACK MAN, MIXED MAN, BROWN MAN, HAN MAN, JAP MAN, HINDU MAN, MUSUL-MAN, FOUL MAN, JEW MAN (JOO), ANY OTHER KIND OF MAN, OR EVEN A WOMAN (IF APPLICABLE)).

Freud is acknowledged as a figure in the history of ideas – don't ask me exactly what for, but he was worth mentioning in relation to the impulses, drives, urges, passions, emotions, pleasure and pain, etc.. (Or: All the USA's (some less some (much) more) PATHETIC VASSAL STATES are now starting to realise – all of a sudden – that life is not just about "having a good time", corporate profits, "lucky countries", Hedonistic FEMINO-FAGGOTISED "multi-cultural" DIE-VERSIFIED Consumption, but also about HARD WORK, PRODUCTION, and SELF-DEFENCE, belonging to a Nation (Big Tent Big Tribe), having a Country, because at last a President of the USA is (perhaps? it seems?) trying to be SENSIBLE AND REALISTIC (and if he doesn't PULL IT OFF – the problem won't GO WAY – it'll be there and BIGGER, Tomorrow and the Day After Tomorrow, and the Day after the Day after...)...
Freud is acknowledged as a figure in the history of ideas – don't ask me exactly what for, but he was worth mentioning in relation to the impulses, drives, urges, passions, emotions, pleasure and pain, etc.. So what follows is that I have a DREAM which is REAL, because DREAMS ARE REAL, but what happens in DREAMS usually is not what exactly HAPPENS in REALITY – though there is all sorts of SYMBOLISM GOING ON as there is in all CULTURE in all HISTORICAL PERIODS of TIME and PLACE. AND SO I have a DICK (COCK) but my Neighbour unfortunately for me has a much bigger DICK (COCK), so my ARSE IS THREATENED AND I HAVE TO COVER MY ARSE (BUM), unless I want to be FUCKED THERE LIKE A POOFTER (FAGGOT) (which I DON'T). WHICH MEANS that even though MY DICK (COCK) is much older than my neighbour's BIG DICK (COCK), I have to get my DICK (COCK) into shape (it's more than just VERY FLOPPY and with BALLS which are more than just very Saggy), because if my DICK (COCK) is not in shape, I then go to the MAN WITH THE REALLY BIG (HUGE) DICK (COCK) and instead of him taking me SERIOUSLY, even Seriously, or at least seriously, he just laughs at me and DOES DEALS with my comparatively Very Big Dick (COCK) Neighbour, as well as with the SATANIC SMALL DICK (COCK) PEOPLE – who even though have SMALL DICKS (COCKS) are SATANIC, AND PUNCH WAY ABOVE THEIR WEIGHT, FOR MANY CONCRETE HISTORICAL REASONS WHICH HAVE TO DO WITH JUDAS, MONEY, USURY, TRADE AND SATAN and CENTURIES OF HISTORY AND Colonialisms and Imperialisms and (other) Hegemonies, etc. – and anyway, THEN I'M FUCKED because having a Small COCK (DICK) which is very old, FLOPPY and with very Saggy BALLS, and which doesn't get HARD anymore, in the Environment I'm in, MEANS THAT I am as good as DEAD.
Very forceful statements and or pertinent questions – the reality is that whether it's now, in 5 or in 10 or in 15+ years, the 1990s/2000s are OVER, O – V – E – R, OVER:
https://nationalinterest.org/blog/skeptics/dangers-military-mission-creep-syria-39412
https://nationalinterest.org/blog/skeptics/why-trump-right-withdraw-troops-39352
https://nationalinterest.org/feature/trumps-tricky-syria-drawdown-plan-39497
https://nationalinterest.org/feature/2019-donald-trump-vs-elites-39592
This is an article by one of those relatively few "who have it", whom I have referred to previously, with an EXCELLENT reference to one of the 20th century Greats, H. Morgenthau, and many excellent points, some of which are potentially debatable, but which nonetheless, are not made without (reference to) real analytical – rather than merely rhetorical – value (being behind them):
https://nationalinterest.org/feature/western-nations-are-repeating-mistakes-1914-39522
What Koselleck teaches with respect to Hegel (or: Even if I've got Reinhart wrong, – who can't stop Pissing Himself Laughing at... (because ol' Reinhart is actually a GREAT BLOKE once you get to meet him and know him, like his Teacher in Social History, Werner C., both of them – oh my God, oh my Dear, SHOCK CORRIDOR, "NAZIs" – oh no, oh dear, Pickup on South Street Forty Guns The Naked Kiss The Big Red One SHOCK CORRIDOR!), anyway, Pissing Himself PPPSSSSSSSSS........ Laughing at ME the Grec peasant from Grèce in the After Death Land, After Death –, I'm still Making a very Good to FULLY VALID POINT, DINGBAT (RETARD (MORON (CRETIN (IMBECILE (FUCK-STICK (JOO (OR WHATEVER ELSE)) (or: And by the way, if you want to befriend, co-operate and ally yourself with, suck, lick, kiss, worship, place on a PEDESTAL or do anything else (e.g. ZIO-SATANISE yourself) vis-à-vis the Jews or otherwise Defend (the) Jews (JOOs, JOOies) and their Primitive Secret Society Networking and GROSSLY DISPROPORTIONATE accumulations of forms of Wealth and Power at elite levels, GOOD FOR FUCKING YOU, I'd never TELL YOU WHAT TO DO and WHAT TO THINK – I don't give a FUCK, you shouldn't be Wasting your TIME reading this, anyway, I only care about My Tribe and My Tribal Homelands, etc., DICKHEAD...)... (or: Whoever claims there is no such thing as FACTS has either a) had the FULL-SPECTRUM ZIO-LOBOTOMY, or b) is STONED, or c) is a JOO, or d) one, two or all of the above, or e) one, two, three or all of the above and or something else I can't think of NOW because OBVIOUSLY I don't, that is to SAY, I FUCKING DON'T FUCKING KNOW EVERYTHING!!! Which means I also MAKE MISTAKES – OH DEAR! OH MY! OH MY GOOD FRIEND JUDAS! (I've already told you in The After Death Land everyone who REPENTS becomes GOOD FRIENDS, rather, THE BEST OF BUDDIES, and JUDAS, after nearly 2,000 years of being PIG-HEADED, JUST REPENTED, JUST REPENTED HE DID DO, MY FRIEND DA JOO) (Adolf is still in the Dog House in HELL – Adolf is VERY PIG-HEADED and he'll probably need at least another 1900 years before he REPENTS, the FILTHY HUN-KRAUT-TEUTON-BARBARIAN, but he'll come around eventually, because EVENTUALLY everyone and everything is NOUGHT – so GOD WINS, AGAIN and ALWAYS, in the END

. .))
What Koselleck teaches us with respect to Hegel is that history has many ways of being looked at (as facts, factual clusters, relations, causal chains, causation in general, as well as many other facets) and unifying all of history so that we have History and can end up in what we wish to happen now, soon, the near future or in the distant future, as THE FUTURE, is simply wrong, and an OFFENCE committed against the historical science (science of history), which will be corrected CORRECTED by reality REALITY itself ITSELF.

(I take all of this VERY SERIOUSLY – which does not mean, obviously, it is beyond scrutiny and (in part) objection, if there are any valid factual and or analytical objections (https://www.unz.com/proberts/if-truth-cannot-prevail-over-material-agendas-we-are-doomed/))
Φωστῆρες, μπορεῖτε νὰ ἀπαντήσετε
Φωστῆρες, μπορεῖτε νὰ ἀπαντήσετε αὐτὸ τὸ ἐρώτημα: Τί ἀκριβῶς κερδίζει, καζαντίζει, ὁ ἑλληνισμὸς καὶ ἡ Ἑλλὰς ἄν τὸ κέντρο καὶ τῆς Πρωτευούσης καὶ τῆς Συμπρωτευούσης καὶ ἡ Πάτρα καὶ ὁλάκερες νῆσοι εἶναι ὑπὸ Κατάληψιν Ἀλλοδαπῶν Εἰσβολέων τῆς Μαύρης Οἰκονομίας, τῆς Ἐγκληματικότητος, τῆς Βρωμιᾶς, τῶν κολλητικῶν ἀσθενειῶν, τοῦ Ὅλου Βόθρου τοῦ μὴ ἐντεταγμένου (πραγματικῶς, ὄχι μαϊμου-ἐντεταγμένου) Ἄλλου; Ἄν π.χ. ὑπῆρχε Ἀντιπροσώπευσις καὶ ὄχι Ἐκλόγιμη Μοναρχία, κι ἄν ψήφιζαν οἱ πολίται τὴν Ἀπέλασιν τῶν Ἀνθρώπων Αὐτῶν (Ἀλλοδαπῶν), οἵ δὲν λειτουργοῦν νομίμως καὶ μὲ σεβασμὸν πρὸς τὸν ἑλληνισμὸν καὶ τὴν Ἑλλάδαν – (ἀφοῦ πάντα οἱ γηγενεῖς ἐγκληματίαι εἶναι ὑπεραρκετοὶ διὰ μίαν κοινωνίαν, πρὸς τί ἡ πρόσθεσις εἰς τούς ἰθαγενεῖς φορεῖς Ἀνομίας μετὰ φορέων Ἀνομίας ἀπὸ τὰ Ἔξω, τὰ Ὄξω;) –, ἡ ὅλη Διαδικασία Μαζικῶν Συλλήψεων, Φυλακίσεων, μεταφορῶν εἰς Ξερονήσια, π.χ., ἐν Ἀνομονὴ Ἀπελάσεως, κ.τ.λ., - καὶ Συμμαζέματος οὕλων τῶν Μπαχαλάκηδων ἀσχέτως πολτικοῦ προσήμου – δὲν θὰ συνεπήγετο καὶ «φασιστικὴ» ΒΙΑ; Δή, ὁ ὁρισμὸς τῆς Βίας εἶναι «ὁ φασισμός», παρόλο ποὺ ἡ Βία ὑπῆρχε μετὰ Homo Sapiens διὰ ἄνω τῶν 200,000 ἐτῶν πρὸ τῆς Ἐλεύσεως τοῦ Φασισμοῦ τὸν 20ον αἰ.; Δηλαδὴ ἡ Βία ἑξ ὑπαρχῆς ΔΕΝ συνδέετει καὶ μὲ τὴν Δημοκρατίαν, ἀφοῦ ἡ Δημοκρατία ἑδράζεται ἱστορικῶς ἐν ἀρχαίᾳ Ἑλλάδι, ἥ δὲν ἦτο ἀκριβῶς Κόσμος ἄνευ Βίας; (Πώ, Πώ, Πώ, Τί Φωστῆρες Εἶστε Οὕλοι σας, Ἐσεῖς!) Εἶστε λοιπὸν ἰκανοποιημένοι μὲ αὐτὴν τὴν Κατάστασιν; Βρωμιά, Ἀσθένειαι, Πανοῦκλαι, Ἐγκληματικότης, Ἀνομία, Ἰσλάμ, Ἀραπισμός; Ὑπάρχει ἐλπὶς διὰ μίαν χῶραν, ἥ ΔΕΝ ΣΕΒΕΤΑΙ ΣΥΛΛΟΓΙΚΩΣ ΤΟΝ ἙΑΥΤΟΝ ΤΗΣ ΚΑΘΟΛΟΥ; Καὶ ἄλλα ἐρωτήματα ὅπως: εἴμεθα ἐν Εὐρωπαϊκῇ Ἑνώσει, πολὺ καλῶς. Βγαίνουμεν ἀπὸ τὴν Εὐρωπαϊκὴ Ἕνωσιν, καὶ ἡ Διάλυσις ἔρχεται καὶ ἐπέρχεται καὶ παρέρχεται κ.λπ. λίαν ταχύτερα, θᾶσσον, θάττον, τάχιστα, πολὺ κακῶς. Σύμφωνοι. Ἄν ὅμως ἐντὸς Εὐρωπαϊκῆς Ἑνώσεως ΔΕΝ κινεῖται Τίποτες περὶ Παραγωγῆς, Ἐξαγωγῶν, Ἐπενδύσεων, Τεχνολογίας, τῆς Φυλάξεως τῶν Συνόρων, τῆς Ἐλαχιστοποιήσεως τῆς Ἀνομίας τε καὶ τῆς Βρομιᾶς, τῆς Γεννήσεως Ἑλληνοπούλων, τῆς Συγ-Κρατήσεως τῶν Νέων Ἑλλήνων ἐν Ἑλλάδι καὶ τῆς Ἀποφυγῆς Μεταναστεύσεως τῶν Δικῶν μας ἀνθρώπων, τῆς Ἀποφυγῆς Κρατικῆς Διαλύσεως ἀπὸ Τούρκους μεν (Αἰγαῖο, Κῦπρος, κ.τ.λ.), ἀλλὰ δε καὶ ἀπὸ Γερμανοὺς (Μακεδονία), ἥ (ἡ Γερμανία) κάποιος Φωστὴρ μᾶς λέει ὅτι δὲν ἡγεμονεύει ὁ Τεύτων Οὗνος Κράουτ τῆς Εὐρώπης παρόλα τὰ Πλεονάσματά της καὶ τὴ Σχετικὴ Μονοπώλησιν Παραγωγῆς καὶ Ἐξαγωγῶν, κ.τ.λ.,... (ὦχ Θεέ μου τί ἔχουμε νὰ ἀκούσουμεν ἀκόμα;)... Ἐν τελικῇ Ἀναλύσει, λοιπόν, Τότες τί στὸ Διάβολο θὰ εἶναι τὸ Ἀποτέλεσμα καὶ ἐντὸς Εὐρωπαϊκῆς Ἑνώσεως; Μπὶτς Πάρτυ; (Εὐτυχῶς ποὺ μιλάω μὲ τὸν ἑαυτό μου μόνον (ἐρωτῶ καὶ ἀπαντῶ μόνος μου, ἤ καὶ μετὰ τὸ πολὺ τῆς Κυρᾶς Ἀγγέλως) καὶ ζῶ μετὰ Φαντασιῶν = Ἕν – μᾶλλον τὸ μόνον τῆς Ξενιτειᾶς – Καλόν)...
This applies to me too, RETARD (or: You're only Special to Yourself FUCK-FACE, just as I'm only Special to Myself, and just because you're more Successful (Powerful) now, that doesn't mean I wasn't Yesterday, or that YOUR TURN won't COME (IT WILL, THAT'S FOR SURE) (or: All Humans Love and Hate, Hate and Love, and if you're going to "Objectively" decide on what Hate and Love are, then – you might get away with it for a while – but EVENTUALLY, MEN WILL ARRIVE, and they just might throw you into GAS, ELECTRICAL or NATURAL,... OVENS,... BAKE, BAKE, BAKE,... HOT, HOT, HOT,... BURN, BURN, BURN,... CHARCOAL, CHARCOAL, CHARCOAL,... par exemple)
This applies to me too, RETARD. You SAY you're a Human Being – and in actual fact (as hard as it might be to believe) you ARE – so on what basis do you think Reality, the World, the Cosmos, the Universe, the Galaxies, the Stars owe you and your Tribe whatever you might Desire in your Wildest Fantasies? Things don't work that Way. If x, y and z, or, a, b, and c, and etc., etc., etc., have Happened to you and or your Tribe, and you couldn't and or didn't DO anything about it, who SAYS that other Things you don't like won't Happen Again? Everyone lives in a World with other People – with other Groups and Individuals, what's done in History is DONE – one of course can sit and CRY ABOUT IT – (I do) –, but all that really MATTERS is that Everyone (and Everything) is GOING TO DIE (i.e. whilst Triumphs, Victories, Catastrophes and Defeats are not EVENLY distributed, eventually EVENTUALLY they are "distributed" or simply Happen to EVERYONE), and what you and or your Tribe DO NOW and Tomorrow, and the Day After,... until you DIE severally and or jointly.
Νὰ ποῦμεν κᾶτι σοβαρό, γιὰ ἀλλαγή... (ἤ: Πρὸ τῆς Σφαγῆς κάθονται καὶ Ὁμιλοῦν διὰ Ἀνθρωπισμόν, αὐτοὶ ποὺ δὲν θέλουν νὰ εἶναι ἄλλο αὐτοὶ Ἄνθρωποι, ἀλλὰ Ἄνθρωποι νὰ εἶναι οἱ Ἄλλοι, διότι Ἄνθρωπος ΣΗΜΑΙΝΕΙ πάνω ἀπ' ὅλα, ΣΥΛΛΟΓΙΚΗ ΕΠΙΒΙΩΣΙΣ, καὶ μετὰ μοῦ Λέτε, ὦ ΦΩΣΤΗΡΕΣ!, ὅτι δὲν ὑπάρχει ὁ ΣΑΤΑΝΑΣ) (ἤ: ΠΡΟΣΟΧΗ, δὲν λέω νὰ μὴν εἶστε ΕΞΥΠΝΟΙ τε και ΠΟΝΗΡΟΙ εἰς τὸν Δημόσιον Λόγον σας (ὑμῶν), νὰ εἶστε, ἀλλὰ ὑπάρχουν πάντα αἱ ἀνείπωτες ἀλήθειαι καὶ ἐγὼ εἶμαι ἐδὼ νὰ ΠΩ μερικὰς ἀπ' αὐτάς... ὅταν δὲν σφάζω κι ἐγώ, τὴν ἡμῶν γλῶσσαν (ἐλπίζω νὰ μὴν τὸ παρακάμνω!)... (τοὺς Φασίστες, τοὺς (τὰς γυναῖκας) Φασίστας; Φασιστρίας;)...

Νὰ ποῦμεν κᾶτι σοβαρό, γιὰ ἀλλαγή... ἐν ἔτει 1998 (ἔτος Θανάτου τοῦ Ἱστορικοῦ) τε καὶ ἐν ἔτει 2018, ΔΕΝ ὑπάρχουν καθόλου, μὰ χίλιες φορὲς ΚΑΘΟΛΟΥ, ΔΙΟΛΟΥ, αἱ ἀντικειμενικαὶ (στρατιωτικαί, ἀμυντικαί, δημογραφικαί, συνειδησιακαί, βουλητικαί, πολιτειακαί, οἰκονομικαί, κ.τ.λ.) προϋποθέσεις διὰ μίαν γεωπολιτικῶς σχετικῶς αὐτόνομον Εὐρώπην, ἥ θὰ μποροῦσε π.χ. νὰ κινηθῇ μετὰ Ῥωσσίας (καὶ Κίνας) ἐναντίον ἩΠΑ. Ἄραγε τὸ καλύτερο ποὺ μπορεῖ νὰ γίνῃ εἶναι νὰ τὰ βροῦν αἱ ἩΠΑ καὶ ἡ Ῥωσσία, καὶ ὅ,τι ὑπάρχει ἀπὸ τὴν Εὐρώπην, νὰ ἀκολουθήσῃ, ἀλλὰ ἄν δὲν ΣΦΡΑΓΙΣῌ ΑΠΟΛΥΤΩΣ τὰ σύνορά της ὡσὰν τὸ Ἰσραῆλ, ἡ Ἑλλάς, καὶ ἄν οἱ Ἕλληνες δὲν κάμνουν παιδιά, πολλὰ παιδιά, τότες ὥς τὸ 2050 ἤ 2075 ἤ 2100 – τί συζητᾶμε; Τίνας κοροϊδεύουμεν; Ἀλλὰ δὲν πειράζει, ἄς μὴν μᾶς καλέσουν «Φασίστας»...
Waving Goodbye to Tomorrow
You will NEVER see me even if YOU SEE ME because I am standing in Yesterday. There! I am Standing! With My Grandfathers! With My Grandmothers! With my Uncles and Aunts, Cousins and Compadres, Brothers and Sisters, CO-VILLAGERS, my fellow Humans, MY FELLOW TRIBAL WARRIORS, Standing PROUD like a MAN, IN LOVE, WITH MY WOMAN, WITH OUR CHILDREN, WITH OUR GRANDCHILDREN, WITHOUT EVIL, WITHOUT THE SICK, FILTHY HATE, THE VOMIT, OF THE SATANIC ZIO-OTHERISING OTHER (JUDAS), WITHOUT THE DEVIL, WITHOUT MONEY, WITHOUT SATAN.
The MAN I was NEVER Today,

The MAN I am Yesterday,

Waving Goodbye to Tomorrow.
Ἄς δεχθοῦμε ὅτι εἶναι Λᾶθος Μέγα (ἤ: Τὸ Πρόβλημα κάτω ἀπὸ τὸ Χαλὶ σημαίνει ὅτι θὰ ἐπικρατήσῃ Τελικῶς ἡ ἄνευ προηγουμένου Ἔκρηξις, καὶ ὅταν Ἐκραγῇ ἡ Ἐκρηξις Αὕτη, Καλὰ Κρασά!...) (ἤ: Ἐγὼ ξεύρω ἀπὸ τὴν Κοινὴν Λογικήν, ὅτι Τὰ Προβλήματα ποὺ Συσσωρεύονται, Συσσωρεύονται Τόσο Πολύ, ποὺ Τελικῶς ΔΕΝ ΣΥΜΜΑΖΕΥΟΝΤΑΙ, ΔΕΝ ΣΥΜΜΑΖΕΥΟΝΤΑΙ ΚΑΘΟΛΟΥ, ΔΙΟΛΟΥ) (ἤ: Λαοὶ ἀνίκανοι νὰ Ἀναπαραχθοῦν καὶ νὰ Φυλαχθοῦν ἰδίοις (ἰδίαις) Δυνάμεσι ΔΕΝ ἔχουν ΜΕΛΛΟΝ, οὕτως ἤ ἄλλως) (ἤ: Πέραν τοῦ Σημείου τῆς Μὴ Ἐπιστροφῆς) [[Υ.Γ. Ἀκόμα κι ἄν δεχτοῦμεν διὰ ἀνθρωπιστικοὺς λόγους, οἱ περισσότεροι Μουχαμέτηδες καὶ Ἀραπᾶδες ὄχι μόνον ΔΕΝ θὰ ἐκκενωθοῦν ἀπὸ τὰς Εὐρώπας, ἀλλὰ κι ὅτι θὰ ἔρθουν πάρα πολλοὶ ἄλλοι ἀκόμα, ὅπως προτείνουν καὶ ἐνθαρρύνουν καὶ σπρώχνουν καὶ πράττουν καὶ σχεδιάζουν καὶ ὑλοποιοῦν, μεταξὺ ἀλλων, διάφοροι Ἀνθρωπισταί, οἵ ὅλως τυχαίως δὲν θέλουν τὸ ἴδιο γιὰ τὸ Ἰσραῆλ (ὡς θέμα, ζήτημα Πράξεως τε καὶ Δράσεως, ὄχι Ῥητορικῆς, Κουβέντας, Λόγου), τί νομίζετε, ΦΩΣΤΗΡΕΣ, εἰς τὴν ΠΡΑΓΜΑΤΙΚΟΤΗΤAΝ, καὶ ὄχι εἰς τὰς ΠΟΛΛΑΠΛΑΣ ΛΟΒΟΤΟΜΑΣ ΣΑΣ (ὙΜΩΝ) τε καὶ εἰς τὰς ΠΟΛΛΑΠΛΑΣ ΦΑΝΤΑΣΙΟΠΛΗΞΙΑΣ ΣΑΣ (ὙΜΩΝ), θὰ προκύψῃ; Κᾶτι τὶς Καλό; Κᾶτι τὶς Θετικό; Κᾶτι τὶς Πολυπολιτισμικό; Κᾶτι τὶς τὸ Νόστιμο; Βαρέθηκα νὰ σᾶς λέω Καληνύχτα. Καληνύχτα. Καληνύχτα. Good Night. Χάππυ Ντέϊ.]]

Ἄς δεχθοῦμε ὅτι εἶναι Λᾶθος Μέγα, κι ὅτι αἱ ἩΠΑ πρέπει νὰ μείνουν στὴν Συρίαν, στὸ Ἀφγανιστάν, καὶ παντοῦ, εἰδάλλως, ΕΠΕΡΧΕΤΑΙ ΤΣΟΥΝΑΜΙ Τρομοκρατίας, ἄς τὸ δεχτοῦμεν αὐτό, (κι ὅτι τὸ ἐπερχόμενο ΤΣΟΥΝΑΜΙ Τρομοκρατίας δὲν ἔχει οὐδεμίαν σχέσιν μὲ συνωμοσίας, συνωμοσιολογίας, σπείρας, τοῦ «Ἑνὸς Κόσμου» μυστικὰ κέντρα, κ.τ.λ.,...)... Τὸ ἐρώτημα ὅμως παραμένει. Τὰ ἐρωτήματα. Ὥς πότες θὰ εἶναι (θὰ ἀντέξουν) αἱ ἩΠΑ, (νὰ εἶναι) ἡ Παγκοσμία Ἀστυνομία; Ὥς πότες θὰ ἐξαρτῶνται χῶρες καὶ ἔθνη καὶ περιοχαὶ ἀπὸ τὰς ἩΠΑ; Ἕως πότες ΑΝΤΕΧΕΙ νὰ εἶναι «ὁ» Μπᾶτσος, ἡ Ἀμερική, νὰ σηκώνῃ ἡ Ἀμερικὴ ΤΑ ΒΑΡΗ; Ὥς πότες πριχοῦ καταλάβουμεν ὅτι τὰ ἑκατομμύρια τῶν Μουχαμέτηδων ἔν Εὐρώπαις εἶναι ΛΑΘΟΣ ΜΕΓΑ, δὲν πρέπει νὰ εἶναι ἐκεῖ, πρέπει νὰ ΦΥΓΟΥΝ (οἱ περισσότεροι) – καθὼς ἐπίσης νὰ περιοριστοῦν οἱ Ἀραπᾶδες, κι οἱ λοιποί; Ὥς πότες πρὶν καταλάβουμεν ὅτι μείζων, δὴ μεγαλυτέρα βλακεία δὲν ὑπάρχει ἀπὸ τὸν Αὐτο-Ῥατσισμόν; Ὥς πότες θὰ καμαρώνουμεν τὸ Ἰσραῆλ μὲ τὰ κλειστά του ΣΥΝΟΡΑ; Ὥς πότες θὰ ΕΘΕΛΟΤΥΦΛΟΥΜΕ καὶ θὰ σκουπίζουμε τὰ Προβλήματα κάτω ἀπὸ τὸ ΧΑΛΙ; Ἐντάξει, μία ἀκόμη Ἀναβολή. Ἐντάξει, μία ἀκόμη Παράτασις. Μετά; Ὕστερα; Τὸ 2050 πλησιάζει, καὶ τὸ 2080. (Πιστεύετε σοβαρὰ ὅτι ἡ Τρομοκρᾶται θὰ ἔχουν ἕως τότες ἐξαφανιστῇ ἵνα μπορέσῃ ὁ Τότες Τρὰμπ (Κορτὲζ) νὰ κάμνῃ τὴν Ἀπόσυρσιν;) Πλησιάζει καὶ ὁ Δρᾶκος, καὶ ὁ Ἅγιος Γεώργιος ὑπῆρξε κάποτες ὅταν ὁ ἑλληνισμὸς (καὶ ἡ Εὐρώπη οὕλη) εἶχε τε καὶ εἶχαν ἀκόμα κάποιο κᾶτι τὶς ΜΕΛΛΟΝ (οὐκ εὐκαταφρόνητον). Ὁ Ἅγιος Γέωργιος νύν, τώρα δηλαδή, ἔστι εἰκών. Εἰκὼν ἐστί. (Κριτικὴ τῆς Κοινωνίας (http://www.kathimerini.gr/1001526/opinion/epikairothta/politikh/h-a-nohsia-einai-aneorth ), δὴ κοινωνικὴ κριτική, μὲ τὴν ὁποίαν τὶς εὔκολα δύναται νὰ συμφωνήσῃ. Πρακτικῶς, ὅμως Λῦσις ἤ Θεραπεία ΔΕΝ ὙΠΑΡΧΕΙ, καὶ οὔτε πρόκειται νὰ προκύψῃ, νὰ προκύψουν ἤ εἰδάλλως νὰ ὑπάρξῃ, νὰ ὑπάρξουν,... ἤδη εἴμεθα, εἴμαστε... Πέραν τοῦ Σημείου, – ἤδη βρισκόμαστε, εὐρισκόμεθα –, τῆς ΜΗ ΕΠΙΣΤΡΟΦΗΣ).
ATTENTION: IF YOU'VE READ UP TO HERE, YOU'VE MADE A VERY BIG MISTAKE. I'M ENGAGED IN ENTLASTUNG (RELIEF, MENTAL MASTURBATION, ETC.) WHILST TRANSLATING P.K., SO I HAVE MY REASONS AND NEEDS, BUT YOU'RE EFFECTIVELY WASTING YOUR TIME (AND HAVE MUCH MORE IMPORTANT THINGS TO READ, AND STUDY). YOU CAN'T SAY I DID NOT WARN YOU!
OK SMART MAN, ANTI-RACIST AUTO-RACIST (JUST BECAUSE JOOIE & CO SAID SO) (Or: Now that they've warmed up their Nuclear Weapons, and REVVED THEM UP, TOO, Next comes Launch Preparation, and Preparation for the Launching...)... (or: Now I've heard it all. Professor RETARD SAYS there is a phenomenon of Western Political Culture which can be Handed Down to Subsequent Generations when Subsequent Generations – the way things are going – are going to be INCREASINGLY AND THEN BY A MAJORITY AND THEN BY A HUGE MAJORITY non-Assimilated Mohammedan Musulman-Musulmen and or Africans and or other Asians who DON'T AND WON'T GIVE A FUCK ABOUT INDIVIDUAL RIGHTS, BECAUSE THEY'LL BE MOVING ABOUT AS APE-ANOMIC GROUPS, HORDES, TRIBES, SECTS, GROUPS, CONSPIRACIES, GROUPS, GANGS, GANGS, GANGS, GANGS OF APE YORK, GANGS, GANGS, GANGS,... OF VIOLENCE AND HATE, HATE AND VIOLENCE (WITH SOME LOVE THROWN IN SOMEWHERE, AS YOU CAN'T HAVE HATE WITHOUT SOME KIND OF REFERENCE TO LOVE). SO HOW FAR HAS THE FULL-SPECTRUM ZIO-USA-ONE-WORLD-BANANA-LOBOTOMY GONE? ANSWER: SO FAR INTO PROFESSORIAL BRAINS – WORSE THAN BRAIN CANCER – THAT NOTHING CAN BE SAVED, NOT EVEN THE BRAIN TUMOUR. NOW IT'S UP TO THE APE AND THOSE WHO HAVE THEIR NUCLEAR WEAPONS REVVED UP AND READY TO MAKE HISTORY AND THE FUTURE) (Or: By the Time you've FINISHED with your CONFERENCES, your LEGALISMS and other PROFOUND THOUGHTS about that VAST, VERY, EXCEEDINGLY VERY BIG DIFFICULT PROBLEM OF IMPENDING EURAFRICA-EURABIA-EURISLAM, you are going to be Already in the COOKING POT Sitting Happily LIKE YOU'RE STONED, ready for COOKING, and then for EATING (i.e. being CHEWED and MUNCHED, and CRUNCHED, and CUT, and, CHEWED and MUNCHED, and CRUNCHED, and CUT, and, CHEWED and MUNCHED, and CRUNCHED, and CUT), and then for INGESTION, and then thereafter, for INDIGESTION, BEING SPAT AND VOMITED OUT. YUM. NICE) (or: THERE IS an answer to all the TALKING. (REALITY – ssssshhhhhhhhhh.............))
OK SMART MAN, ANTI-RACIST AUTO-RACIST (JUST BECAUSE JOOIE & CO SAID SO), after more than Several Decades of the FULL-SPECTRUM ZIO LOBOTOMY and – Historically Seen – Very Hedonistic Lifestyle "Multi-Cultural" Consumption, with Historically High LEVELS of MONEY CIRCULATION, you're going to tell me that 2000 was not worse than 1990, that 2010 was not worse than 2000, that 2020 is going to be better than 2010, that what I see – thousands, and thousands, and thousands, of People (Humans) Standing Around Doing Nothing, THEIR NUMBERS INCREASING, and also then and thereafter Doing STUFF like – (the Very Black Market is the least of it) – CRIME, SPREADING DISEASE AND ANOMIE, you ARE going to tell me, SMART MAN, that's not a Problem? OK, then, SMART MAN, TELL ME, PLEASE,... because I have no Problem if Half of the Hellenes (Romans) in Greece and Italy (Italians) Become Black and or Brown and or Mixed but still Retain IDENTITIES = LANGUAGE, CULTURE, RELIGION in an Environment of Law and Order and Public Health and Public Safety, no problem at all if that's the FUTURE,... that that which is actually HAPPENING, SMART MAN, is not a problemo, no way José? Why is it again that ISRAEL HAS FULLY SHUT ZIO BORDERS AND NOT ONE, LET ALONE SIX (6), MILLION BEAUTIFUL BLACK AFRICANS AND HIGH IQ MOHAMMEDANS DO NOT BECOME THE NEW ISRAELIS, BUT RATHER ISRAEL PREFERS RELATIVE IN-BREEDING AND HEBREW ÜBER ALLES, WHILST JOOIE THE INTERNATIONAL TRADER, JOOIE THE INTERNATIONAL BANKER, JOOIE THE INTERNATIONAL CORPORATE MAN, AND ALL OF THE SATANIC CIRCUS MONKEY, CIRCUS-SHOW FREAKS, UNDER THEM, ALL OF THEM, TELL US, DAY-IN, DAY-OUT, THAT AUTO-RACIST AUTO-GENOCIDE IS GOOD FOR US, SIMPLY BECAUSE "IT JUST HAPPENS" THAT JOOIE AND HIS COCK-SUCKING ATHEIST, PROTESTANT, CATHOLIC MATES IN THE INTERNATIONAL MARKETS AND IN THE NATIONAL AND INTERNATIONAL (GROSSLY DISPROPORTIONATELY) ZIO-MEDIA, ZIO-ENTERTAINMENT, ZIO-ACADEMIA, ZIO-VISION, SAY SO? And you honestly think that this is going to end WELL (we're already effectively DEAD, so it makes no substantial difference to us now, anyway, – NO MATTER WHAT THE FULL-SPECTRUM ZIO-LOBOTOMISED "PROFESSORS" SAY, NO MATTER ALL THE POLISHED, ERUDITE, URBANE, HIGH-IQ TALK, NUANCE, AND COSMOPOLITAN SOPHISTICATION, ETC., ETC., ETC.,... by whom are they getting PAID, anyway? – as a matter of practice, even though a few of us will keeping shouting until we can't or won't shout anymore – even at ourselves in or not in the MIRROR),... that this is going to END GOOD – ALL OK – FOR YOU, JOOIE, and ISRAEL?
Ἔχω μία Πρότασις ποὺ τὴν λέω στὸν ἑαυτό μου
Ἔχω μία Πρότασις ποὺ τὴν λέω στὸν ἑαυτό μου. Σφραγίσετε καὶ Φυλάξετε τὰ Σύνορα ΠΛΗΡΩΣ, ἐπιβάλετε τὸν Νόμον καὶ Τᾶξιν, Ἀπελάσετε αὐτοὺς ποὺ δὲν ἔχουν καμμίαν νόμιμην θέσιν, καὶ δεχτεῖτε τοὺς ὑπολοίπους (πολλούς, ὄχι ὀλίγους), μὲ Ἀγάπη, Ἀπόλυτον Ἀγάπη, ἀλλὰ δε καὶ μὲ Ἐξελληνισμόν, ὅς εἶναι ἀναγκαῖος καὶ διὰ τοὺς Ντόπιους – γιὰ ἕν μεγάλο κομμᾶτι ἀπὸ Δαύτους, καὶ βᾶλτε τους ὅλους νὰ Δουλεύουν. Καθαρίσετε καὶ τὰς Πόλεις. Ξεύρετε πόσο ὡραῖαι ἦσαν αἱ Ἀθῆναι χωρὶς σχεδὸν καθόλου Γκράφφιτι καὶ Σκουπίδια Παντοῦ, κι ἄς ὑπῆρχε Πενία τε καὶ Πτώχεια (Φτώχεια); (100% ὀρθὸς ὀ Ἀρβανίτης: Πρώτη Φᾶσις: Σταδιακὴ Ὑποταγὴ εἰς Γερμανο-Τουρκο-Διαχείρισιν τε καὶ Ἠπίαν Κυριαρχίαν (ὥς σχεδὸν ὅλα τὰ Βαλκάνια). Δευτέρα Φᾶσις: Ἀπόλυτος Διάλυσις – ΕΚΕΙ ΠΑΕΙ ΤΟ ΠΡΑΓΜΑ. Σίγουρα (Καὶ αἱ ἩΠΑ (καὶ τὸ Ἰσραῆλ), Χέστηκαν, διότι δὲν εἶναι Πρόβλημά τους, καὶ Πολὺ Καλῶς Κάμνουν διὰ Πάρτυ ΤΟΥΣ, καὶ θὰ φᾶνε κι αὐτοὶ ὅτι δύνανται καὶ θέλουν).
The point made there can't be a European Union including Russia
The point made there can't be a European Union including Russia for very specific and CONCRETE practical reasons and REASONS PERTAINING TO PRACTICE is ABSOLUTELY CORRECT. What is needed long-term, i.e. over the long run, – if Europe wants to SURVIVE as Europe, INTER ALIA, – is Co-Operation as Heightened as Possible.
The Conclusion (what we Conclude) – Until the Next Relevant Comment – is:
The Conclusion (what we Conclude) – Until the Next Relevant Comment – is: one way or another, and not because they care for or ABOUT US, because they do NOT care for or ABOUT US AT ALL, Han Man and or Hindu Man and or Ape Man and or ??? Man are going to PUSH THINGS in the WAY of WE HAVE NO FUCKING CHOICE BUT TO SHUT UP SHOP OR OTHERWISE NO SHOP, ONLY JUNGLE (so that's why I'm telling YOU, get in first and FIX as many Problems as Can be FIXED PREVENTIVELY if you can, including FOOD, MEDICINES, TECHNOLOGY, PRODUCTION, BORDERS, etc.,...).
Simple formulation. Simple way of putting it – this has absolutely NOTHING to do with what might be an Absolutely Realistic Course of Action for a Nation in order to Survive in the Current World Climate and Environment. This has to do with a way of looking at the World and History OVERALL from the Perspective of an e.g. 7th century Hellenic Roman in the Age of GOD looking upon Today's Age of SATAN (transitioning into the Age of the APE (DE-EVOLUTION))
Simple formulation. Simple way of putting it. The Jew (Joo, Jooie) lives in general in a State of Hubris and Against The Golden Mean from my perspective, since I come from the pre-capitalistic, pre-industrial world, where Everything, the Cosmos, was much more Steady, much more Stable, much more Static (my/our Tribe, my/our Lands, my/our Seas), whereas the Jew (Joo) – that most absolutely DISGUSTING, FOUL, REVOLTING, ULTRA UGLY and FILTHY of Humans to Have EVER existed (though Protestants, and then Catholics and of course Atheists and Mohammedans are not that far behind), has been on his Exodus since before he became Judas, the Symbol of "Money is the Meaning of Life" (exchange value over use value, i.e. usury and the continual accumulation of profits and wealth, etc.), the Symbol and Bearer of HATE, the Mobile Satanic Outsider-DEVIL (parasitic flea-vulture cancer), the Symbol and Representative of SATAN (subjectively seen as a matter of Taste).
I've forgotten of late (i.e. I haven't referred to it of late – until just now seeing it in the "Melancholy and Polemics" essay/article, and recollecting The Political and Man), that Culture defined in its broadest sense is human nature because it is about humans who distinguish themselves as humans from the rest of nature whilst still being in and from nature, i.e. humans are biological social animals but with rationality, meaning, understanding; symbols and tools they make and produce, not just find in nature, etc..
When the Jew (JOO, Hebrew, Jooie, ZIO) or one of his co-thinkers
When the Jew (JOO, Hebrew, Jooie, ZIO) or one of his non-Jew co-thinkers talks about "Racism" in regard to a Western Country, what he Really in Essence is Doing is Engaging in Extreme Forms of anti-White Racism (obfuscation, divide and rule, playing Black against White, Muslim against Christian-White Atheist, etc.), behind which the JOO masks and conceals GROSSLY DISPROPORTIONATE forms of ZIO (JOO) Power, i.e. ZIO or Jewish SUPREMACISM, including through Primitive Secret Society Networking (explained elsewhere throughout this Site). Wherever there are Races – and wherever there are Humans there are Races – including all sorts of Mixes, but still relatively distinguishable GROSSO MODO, then there'll be Racism. The KEY is who BINDINGLY DEFINES who is "Good" and who is "Bad", who is the "Racist" and who "the Victim of Racism". When I call a black person a "Nigger" I am being Rude and Racist, particularly if I refuse to e.g. talk to him just because he is Black. But when my Ancestors' country has gone from 97% Greek White to 80% Greek White (and in some places down to (almost) 0% Greek White) in just 30 years, for instance, that is an extreme form of Racism as Race Replacement, as are the extreme forms of Racism practised by JEWS (JOOS) in their Primitive Secret Society Networking and in-group preferences, and in accumulating GROSSLY DISPROPORTIONATE forms of wealth and power, which I have explained many times elsewhere, including for concrete historical reasons. The Fact that ISRAEL FULLY SHUTS ITS BORDERS is also an Extreme form of Racism. SO, in terms of Supremacism and Racism, those I subjectively view as a matter of Taste as SATANISTS, i.e. JEWS (JOOs), are amongst the most Extreme Racists to have ever existed amongst all Groups of Humans, particularly since they sought and seek through Anglo-Franco Imperialisms, incl. ZIO-USA femino-faggotising cultural Imperialism to impose certain values on other societies (via Mass Media, Mass Entertainment, "Education" = Mass BrainWashing, etc.). If you cannot see the FACTS and the CLEAR LOGIC behind the above argumentation then you have not only had the FULL-SPECTRUM ZIO-LOBOTOMY (ZIO-USA BRAINWASHING), but you might also be beyond Therapy, i.e. beyond DE-ZIO-LOBOTOMISATION. Han Man and Hindu Man and Ape Man and ??? Man are not GOING TO SUBMIT TO SUCH ZIO-SUPREMACISM, AND SINCE WHITE CHRISTIAN MAN HAS BASICALLY AUTO-GENOCIDED HIMSELF OUT OF EXISTENCE, IT'S UP TO THE NON-WHITE MEN REFERRED TO ABOVE TO FINALLY DEAL WITH THAT MOST FOUL AND DISGUSTING, FILTHY PARASITE – SEEN AS A MATTER OF TASTE, SUBJECTIVELY – THE JEW (JOO, HEBREW, ZIO). OF COURSE, EVERYONE IS FREE TO BE FRIENDS, AND ALLY THEMSELVES, WITH WHOMEVER THEY WANT, BECAUSE "A CHANGE OF REGIME" COULD AND PROBABLY WILL MAKE THINGS A LOT WORSE (owing to the monetary basis and high level of urbanisation, inter alia, of today's Western societies, etc.)... and of course, I have come across a number of Jews who were in some way outstanding and or likable – but that has absolutely nothing to do with the Comparison of Group Facts, i.e. Social Facts of Social Phenomena, incl. Group Behaviours, etc..

[[As you can see, the issue of which understanding of "racism" to choose, revolves around giving priority to individual rights interpreted in a particular way (such that JOOIE collective rights are not touched because e.g. JOOs are the "eternal" or only important or GROSSLY DISPROPORTIONATE "VICTIMS"), or, giving priority to collective rights over individual rights (such that the historical people of a particular geography (region) basically keep their overall genetic/biological, i.e. racial make-up mixed in with the ethnological aspects which involve variation in race and culture but which still in toto distinguish one group of people e.g. the English, from other groups of people, e.g. the Scottish or French. All that of course does not and cannot preclude significant racial and or ethnological-cultural changes to overall group identity over time, but to paraphrase P.K., it's one thing for one country to open its borders and abolish state protection of its group core, e.g. Greece, and it's another thing for JOOs (SATANISTS) to promote "anti-nationalism", but effectively with One Voice as a matter of practice, one way or another (and despite any "exceptions" set up – most likely – to appear that there is "opposition"), to be in favour of Fortress Israel, so that Greece eventually is no longer Hellenic, and Israel continues to be the Home of Hebrews, or subjectively seen as a matter of Taste to me, the Representatives of SATAN, AKA, Satanic Circus Mon(k)ey People, Satanists, JOO-DEVILS, the most disgusting, vile, revolting and FILTHY (Ultra-Ugly) (parasitic flea-vulture usurous trading cancerous) people to have ever existed, whilst in their view of course they are "CHOSEN", etc.. (FULL-SPECTRUM ZIO-LOBOTOMISATION comes into play when e.g. I as a Greek sit back and clap as my country is APE-ANOMIC-INVADED after decades of ZIO-USA "ANTI-RACIST" MASS MEDIA AND MASS ENTERTAINMENT ZIO-BRAINWASHING AND ZIO-INDOCTRINATION AKA ZIO-JOO "EDUCATION" (including ZIO/JOO-SATANIC NGOs funded by ZIO/JOO-SATANISTS and even Israelis (Zio Joos) assisting in the APE INVASIONS and OCCUPATIONS of my historical Tribal Homelands (and then the JOO wonders why he is SO SO SO HATED and DESPISED, etc.), WHILST I am "told" (explicitly or implicitly) to THINK IT'S "NORMAL" and "OK" because it "Just Happens" FOR ISRAEL TO HAVE A FANATICALLY PRO-JOO (ZIO, Hebrew) ORIENTATION, ETC.)]]
[[Having said all the above - and notwithstanding all the obviously deliberately inappropriate language (it's "Entlastung Time" don't forget, and I also subjectively think it's FUNNY, and if you don't, I obviously don't give a FUCK what you think, SO FUCK OFF!!! etc.) - it needs to be REPEATED for the Umpteenth Time, that JOOs (Jews) did NOT CAUSE Capitalism, JOOs (JEWs) do NOT rule the World, BUT for concrete historical reasons to do with International Banking/Finance, International Trade and Primitive Secret Society Networking, and Latching ON "Parasitically" to Anglo-Franco Imperialims and then ZIO-USA Imperialistic-like Hegemony, JOOs, JOOies, Jews, Hebrews, ZIOs have come at elite level to wield GROSSLY DISPROPORTIONATE forms of Wealth and Power. This Multi-Level and Multi-Faceted Historical Process of Relative Jewish (JOO) Elite-Level Power goes back Centuries, and because I am not a JOO (JEW), and personally am ABSOLUTELY DISGUSTED (Subjectively SEEN as a Matter of TASTE) BY THEM, and because I come from a use-value Plato/Aristotle pre-industrial pre-capitalistic VILLAGE and have been uprooted by my parents uprooting themselves in the context of NATO, capitalism, Anglo-USA-ZIO Imperialism, a Pathetic "Greek" state, World and Civil Wars, etc., etc., etc., - even though I was actually born in 599 or 699 or 799 or 899 or 999 A.D. and am more used to staying Put than to Travelling Like a Wandering JOO (JEW) - and since I have "no instinct" personally for capitalistic-industrial exchange value, usury, monetisation, etc. - even though I too need money to live like everyone else, because I cannot "get out" of a system which is almost universal, then the only form of Entlastung I have is to CURSE, SWEAR AT and ANATHEMATISE the Representatives of SATAN, the SATANIC CIRCUS MONKEY and all the ZIO-SATANISTS (Jews, JOOs, Hebrews, ZIOs). On the other hand, there is no "Solution" to the Problem, let alone a "Final Solution" - in practice, what can and might happen is that "globalisation" "must" Retreat, because the way things are going only TOTAL CATASTROPHE CAN EVENTUATE RE: MASS GLOBAL MOVEMENT AND MASS GLOBAL CONSUMPTION RE: RELATIVE SCARCITY OF RESOURCES, and then the question of the JOO will be adjusted back DOWN from its current PEAK ZIO, PEAK SATANIC-JOO(JEW, HEBREW) phase: if this does not happen - i.e. Blocs, Spheres, Local Production, Local BORDERS, etc. - then there is no Hope whatsoever for Human Civilisation. DEATH TO SATAN!!!]]

Ὁ Τρὰμπ καὶ ὁ κάθε Τράμπ,... (ΔΕΝ ἀπο-
Ὁ Τρὰμπ καὶ ὁ κάθε Τράμπ,...
Ὁ Ποῦτιν καὶ ὁ κάθε Ποῦτιν,...
Ὁ Σὶ καὶ ὁ κάθε Σί,...
Ὁ Ἐρντογὰν καὶ ὁ κάθε Ἐρντογάν,...
Ἡ Μέρκελ καὶ ἡ κάθε Μέρκελ,...
Ὁ Μπίμπι καὶ ὁ κάθε Μπίμπι,...
Νὰ εἴμεθα σίγουροι, δὲν θὰ διστάσουσι μῆτε δεύτερο, μισό,
Νὰ μᾶς Γαμήσουν τὸ Κέρατο,
Ἄν ἦτο πρὸς τὸ Συμφέρο τους,
Ἀφοῦ δὲν Κάμναμεν Ἀπολύτως Τίποτες
(Δεκαετίαι, πολλαὶ Δεκαετίαι, Δεκαετίαι πολλαὶ)
Νὰ Ἔχουμεν Ὅπλο καὶ ἐμεῖς,
Ποὺ Κέρατα θὰ γαμοῦσε κι αὐτό,
Ἤ ἔστω θὰ κέρδιζε κάποιο Σεβασμό,
Ὥστε νὰ ἀποφύγουμεν Γκρεμνό,
Ὅ – ἐδῶ ποὺ φτάσαμεν –
ΔΕΝ ἀπο-
Μὲ ἄλλα λόγια, ὅπως ἐπισήμανε ὀρθότατα εἷς πραγματικὸς Καθηγητὴς καὶ ὄχι «Καθηγητὴς»-Χατζηαβάτης,... τοῦ Τράμπ, λόγου χᾶριν, τοῦ δεικνύουν τὸν Χάρτη, καὶ ὁ Τρὰμπ δεικνύει στὸν χάρτη ὅτι ἡ Τουρκία ἔχει Μέγαν Περιφερειακὸν Ποῦτσον καὶ ὅτι οἱ διπλανοὶ (= ἡμεῖς) εἴμεθα σχετικῶς ἀσημαντώτατοι, καὶ οὕτως, ὁ Τράμπ, καὶ ὁ ἕκαστος Τρὰμπ σκέφτεται ὅτι θέλει τὴν Τουρκίαν μὲ τὸ πλευρό του, καὶ χέστηκε γιὰ τὴν «Ἑλλάδαν» (ἄν ἡ Ἑλλὰς ΔΕΝ χεστῇ διὰ τὴν Ἑλλάδαν, τότες οὐδεὶς θὰ χεστῇ ποτές... τὸ Καταλάβαμε ἤ οὐ; ΣΦΡΑΓΙΣΕΤΕ ΤΑ ΣΥΝΟΡΑ, ΒΑΛΤΕ ΤΗΝ ΧΩΡΑ ΣΕ ΤΑΞΗ, ΑΠΕΛΑΣΕΤΕ ΤΟΥΣ ΑΧΡΕΙΟΥΣ ΕΙΣΒΟΛΕΙΣ (ΟΧΙ ΟΛΟΥΣ ΦΥΣΙΚΑ – ΔΕΙΞΤΕ ΑΓΑΠΗ ΣΕ ΑΥΤΟΥΣ ΠΟΥ ΘΑ ΜΕΙΝΟΥΝ ΣΑΝ ΕΛΛΗΝΕΣ ΚΑΙ ΟΧΙ ΤΟΥΡΚΟΜΟΥΧΑΜΕΤΗΔΕΣ), ΒΑΛΤΕ ΤΟΝ ΚΟΣΜΟΝ ΝΑ ΔΟΥΛΕΨῌ (ΠΑΡΑΓΩΓΗ, ΤΡΟΦΙΜΑ, ΕΞΑΓΩΓΕΣ, ΤΕΧΝΟΛΟΓΙΑ, Κ.Τ.Λ.), ΚΑΘΑΡΙΣΤΕ ΤΑ ΑΣΤΕΑ (ΚΑΙ ΑΠΟ ΓΚΡΑΦΦΙΤΙ ΚΑΙ ΑΠΟ ΑΠΟΡΡΙΜΜΑΤΑ ΚΑΙ ΑΠΟ ΜΠΑΧΑΛΑΚΗΔΕΣ ΑΣΧΕΤΩΣ ΠΟΛΙΤΙΚΟΥ ΠΡΟΣΗΜΟΥ), ΣΤΑΜΑΤΗΣΕΤΕ ΤΗΝ ΚΟΜΜΑΤΟΚΡΑΤΙΑΝ, ΦΤΙΑΞΕΤΕ ΤΗΝ ΔΙΟΙΚΗΣΙΝ, ΚΑΙ ΣΟΒΑΡΕΥΤΕΙΤΕ ΕΠΙ ΤΕΛΟΥΣ!!!). Ὁ Τρὰμπ εἶναι μία ΑΠΟΛΥΤΩΣ ΑΝΑΠΟΦΕΥΚΤΗ ΕΞΕΛΙΞΗ ΤΩΝ ἩΠΑ, ἤ κάποιος ἄλλος σὰν τὸν Τράμπ, τὰς ἑπομένας δεκετίας (πρβλ. Mearsheimer), ἀλλιῶς ὁ Πλανήτης θὰ καταλήξῃ εἰς ὁλοκληρωτικὴ Καταστροφή. Ἄν δὲν προκύψῃ ἐξισορρόπησις ἩΠΑ-Ῥωσσίας-Κίνας τότες, ΦΑΣΚΕΛΟΚΟΥΚΟΥΛΩΣΤΑ καὶ ΚΑΛΗΝΥΧΤΑ ΑΝΘΡΩΠΟΤΗΤΑ.
(https://slpress.gr/ethnika/o-tramp-feygei-to-geopolitiko-mnimonio-einai-edo/)
(https://slpress.gr/diethni/poioys-eynoei-i-amerikaniki-aposyrsi-apo-ti-syria/ – ασφαλῶς δὲν πρέπει νὰ ἀποκλείεται ποτὲς καμμία συνεργασία a priori, ἀλλὰ καθῆκον τῆς Ἑλλάδος εἶναι νὰ κοιτάζῃ τὰ δικά της ΣΥΜΦΕΡΟΝΤΑ πάνω ἀπ' ὅλα κι ὄχι νὰ διευκολύνῃ π.χ. τὸ Ἰσραῆλ (καὶ τὸ στρατηγικό του Βᾶθος – καὶ τὸ δικό μας τὸ στρατηγικὸ Βᾶθος;) Ἄν ὅμως ἡ συνεργασία μὲ τὸ Ἰσραῆλ θὰ εἶναι ὄντως ὠφέλιμος καὶ γιὰ τὴν Ἑλλάδαν, ἀλλὰ ὄντως σημαίνει ὄντως, ἐν τῇ πραγματικότητι τε καὶ ΑΠΤΩΣ, ΧΕΙΡΟΠΙΑΣΤΑ ΜΕΤ' ΑΠΤΩΝ, ΧΕΙΡΟΠΙΑΣΤΩΝ ΑΠΟΤΕΛΕΣΜΑΤΩΝ, τότες γιατί ὄχι;... καὶ (εὐχόμεθα) «κανένα πρόβλημα», ΘΕΟΣ ΒΟΗΘΟΣ, διότι τὰ ἀποτελέσματα τέτοιων συνεργασιῶν δὲν φαίνονται στὴν πρώτη φάσιν τῶν χαμόγελων και φιλοφρονήσεων, ἀλλὰ κατὰ βᾶθος, μόνον μὲ τὴν Πάροδο τοῦ Χρόνου...)
(https://slpress.gr/idees/oi-arnites-ton-christoygennon/ – πολλὰ θέματα ἐδῶ πρὸς (ἀνα)στοχασμὸν καὶ περαιτέρω μελέτην... - ἀλλὰ και συγκίνησιν...)

ΠΡΟΣΟΧΗ
Τὸ τὶ λένε οἱ διάφοροι σχολιασταὶ διαδικτυακῶς κ.τ.λ. συνήθως (ὄχι πάντα - διαβάζει κανεὶς καὶ ἄρθα ὑψηλοῦ ἐπιπέδου, ἅ τουλάχιστον προσεγγίζουν (ἄν δὲν ἀγγίζουν) τὴν ἐπιστημονικὴν θεώρησιν τῶν πραγμάτων (Μάζης, Ἥφαιστος, Νεάρχου, Goldstein, Lieven, Mearsheimer, Holmes, Lind, κ.ἄ.)), ἔχει πρακτικὴν ἀξίαν μόνον ὡς πρὸς τὴν Προπαγάνδαν καὶ τὴν (Παρα)Πληροφόρησιν. Αὐτὸ ποὺ μετράει οὐσιαστικῶς εἶναι ποῖαι ἀποφάσεις παίρνουν οἱ ἄνθρωποι μὲ ἐξουσίαν καὶ τὶ γίνεται στὴν πρᾶξιν (ἐν τοῖς πράγμασι). Ἐπειδὴ ἐγὼ δὲν εἶμαι εἰδικὸς εἰς θέματα ἀσφαλείας κ.τ.λ., θὰ δεχτῶ εὐχαρίστως ὅτι οἱ διάφοροι Προφεσσόροι καὶ Ντοττόροι Εἰδήμονες ἔχουν ἀπόλυτον δίκαιον (ἄν και οὐκ ὁλίγαι φοραὶ διαφωνοῦν μεταξύ τους τε καὶ των), καὶ ὅτι ὁ Τρὰμπ (Τρᾶμπ) ἐνεργεῖ παντελῶς εἰς λᾶθος κατεύθυνσιν (μὴ ὀρθολογικῶς, ἀφήνοντας - ἐξ ἐγκληματικῆς ἀμελείας - κενὰ ἐξουσίας, κ.τ.λ.). Πολὺ καλῶς. Αὐτὸ καθ'ἑαυτὸν ὅμως δὲν εἶναι δικό μου πρόβλημα. Εἶναι Πρόβλημα τῶν ἀνθρώπων κοντὰ στὴν ἐξουσίαν καὶ γενικῶς τῶν ἐξουσιαζόντων. Λοιπόν, ἄν ἔχουν τὴν ἰκανότηταν καὶ τὴν ἰσχὺν αὐτοὶ οἱ ἄνθρωποι τῆς ἐξουσίας, ἤ κοντὰ στὴν ἐξουσίαν (οἱ (ἐν δυνάμει) ἐξουσιάζοντες), ἄς βγάλουν τὸν Τρὰμπ (Τρᾶμπ) καὶ τὸν κάθε Τρὰμπ ἀπὸ τὴν θέσιν του μὲ ὅποιον τρόπον θέλουν καὶ ἠμποροῦν, ἤ ἄς τὸν ἐξαναγκάσουν νὰ ἀκολουθήσῃ πολιτικὴ ποὺ θέλουν αὐτοί. Ἀπὸ τὴν ἄλλη μεριά, ὅμως, ἄν κάποιος (κάποιοι) νομίζῃ (νομίζουν) ὅτι μόνον αἱ ἩΠΑ ἔχουν συμφέροντα καὶ σφαῖρες ἐπιρροῆς, καὶ ὅτι ἄλλαι Δυνάμεις δὲν ἔχουν κι αὐταὶ συμφέροντα καὶ (ἐν δυνάμει) σφαῖρες ἐπιρροῆς, καὶ ὅτι αἱ ἩΠΑ θὰ μπορέσουν «νὰ τὰ κάμνουν ὅλα τε καὶ οὕλα διὰ πάντα καὶ εἰς τὸν αἰῶναν τὸν ἄπαντα», τότες μιλᾶμε περὶ ἰδεοληπτικῶν ἠλιθίων. Εἴτε ἀρέσει, εἴτε οὐκ, αἱ ἩΠΑ θὰ πρέπῃ κάπως, κάπου, κάποτε νὰ τὰ βροῦν καὶ μὲ Ῥωσσίαν, καὶ μὲ Κίναν, κ.τ.λ., εἰς ἕν συνεχὲς «παζᾶρι» συμφωνιῶν καὶ διαφωνιῶν, ἀκόμα καὶ σφοδρῶν ἐναντιώσεων τε καὶ κοντρῶν χωρὶς ὅμως νὰ φτᾶσουν εἰς τὰ ὅπλα μαζικῆς καταστροφῆς (ὉΜΚ), ἦτοι, εἰς τὴν χρῆσιν τῶν τοιαύτων ὅπλων. Ἄν ὄχι, ὅλοι ποὺ δὲν ἐθελοτυφλοῦμεν ξεύρουμεν ἀκριβῶς ποὺ θὰ πάῃ τὸ πρᾶγμα, καὶ τὸ πρᾶγμα σίγουρα δὲν θὰ πάῃ καλά. Ἡ πραγματικότης δὲν εἶναι ὅπως τὴν θέλουμεν δι' ἰδεοληψιῶν, ἀλλὰ εἶναι πάντα ῥευστή, ἐνίοτε εἰς πολὺ διαφορετικοὺς ῥυθμοὺς καὶ μὲ πολὺ διαφορετικοὺς τρόπους, καὶ ποτὲς ἡ συγκέντρωσις σχετικῆς ἰσχύος, δύναμης καὶ ἐξουσίας παγιώνει ΓΙΑ ΠΑΝΤΑ ὑπὲρ κάποιας «ἐπιλεγμένης» πλευρᾶς. Αἱ πράξεις τῶν ἐν τῇ ἐξουσίᾳ, τελικῶς, μόνον μετρᾶνε, καὶ αἱ πράξεις τοιαῦται σίγουρα ΔΕΝ ἀπορρέουν ἀπὸ τὰ σχόλια ἤ λεγόμενα εἰς τὸ διαδίκτυο, κ.ο.κ.. Ἄραγε χάνω τὸν χρόνον μου ἄσκοπα (ἀσκόπως), ἄν δὲν γράφω κᾶτι τὶς πρὸς ἰδίαν τέρψιν.

Καλὰ Χριστούγεννα εἰς ὅλους τοὺς Ὀρθοδόξους, ἀσχέτως ἐθνολογικῆς ἤ καὶ φυλετικῆς συστάσεως τε καὶ ὑφῆς, καὶ Καλὴ Χρονιὰ στοὺς ἀπανταχοῦ Ἕλληνες!

[[Κάποια περαιτέρω σχόλια δι' ὅποιον ἐνδιαφέρεται (δηλαδή, ἄν ὑπάρχει ἀναγνώστης ἤ ὑπάρχουν ἀναγνῶσται (ὁ ἱστότοπος αὐτὸς δὲν διεκδικεῖ ἀναγνώστας, ἀλλὰ ὅλοι (ἄν ὑπάρχουν) εἶναι εὐπρόσδεκτοι, καὶ ἄς διαφωνοῦν δριμύτατα, ἤ δὲν βρίσκουν τὰ γραφόμενά μου διασκεδαστικά, κ.τ.λ.):
· τὰ ἐπιτελεῖα κρατῶν (κρατικῶν φορέων, Στρατῶν, κ.λπ.) καὶ αἱ συναφεῖς ὑπηρεσίαι ἔχουν τὰς πληροφορίας ποὺ χρησιμοποιοῦνται διὰ συγκεκριμμένας ἐπιχειρήσεις (ὁ δημόσιος χῶρος γενικῶς, καὶ δὲν ξεύρει, καὶ δὲν τοῦ πέφτει λόγος, καὶ συχνάκις παραπληροφεῖ ἐπὶ σκοποῦ ἤ ἄθελα).
· πολλοὶ δημοσιολογοῦντες χαρακτηρίζονται ἀπὸ ἰδεοληπτικὰς θέσεις, καὶ καλὰ κάμνουν, δικαίωμά τους, καὶ ἴσως μερικοὶ ἤ πολλοὶ χαρτζιλικώνονται ἀπὸ Πρεσβείας καὶ Ἰδρύματα, κ.λπ., νὰ τραβᾶνε Γραμμή, κ.ο.κ.. (Πάλι, πολὺ καλὰ κάμνουν, δικαίωμά τους).
· ὁ ἐχέφρων ἀναγνώστης ποτὲς δὲν πιστεύει κανέναν. Κάμνει τὰς δικάς του ἔρευνας ἀπὸ πολλὰς πηγάς, καὶ βγάζει τὰ συμπεράσματά του.
· ἄν κάμνω λᾶθος, ἔκαμνα λᾶθος, εἶμαι ὁ πρῶτος ποὺ θὰ τὸ πῶ.
· μέχρι σήμερα δὲν ἔχω ἐντοπίσει κανένα σημαντικὸ μεγάλο ἤ σημαίνων μικρὸ λᾶθος στὸ ὅλο ἔργο τοῦ Χαλκοκονδύλου τοῦ Νεωτέρου. Ἄν ἐντοπίσω κάποιο σημαντικὸ κονδύλειο λᾶθος θὰ τὸ δημοσιεύσω, ὅπως ἔχω κάμνει μερικὰς φορὰς διὰ δευτερεύοντα καὶ τριτεύοντα πράγματα («λάθη, ἀνακρίβειαι») ἴσαμε σήμερον.
· ἡ πολιτική, καὶ ὥς πολιτικὴ διεθνῶν σχέσεων καὶ ἐσωτερικῶς (ὅπως καὶ ὅλη ἡ ζωὴ γενικῶς) ἔχει πάντα νὰ κάμνει κᾶτι μὲ κάποια μορφὴ τῆς ἰσχύος (αἱ μορφαὶ τῆς ἰσχύος εἶναι πολλαί, ἀπὸ βιολογικὴ ἐπιβίωσιν καὶ αἱματερὴ βία ὡς πλῦσιν ἐγκεφάλου ἤ ἔστω λεπτὴ ἐπιρροὴ διὰ ΜΜΕ, ἐκπαιδευτικὰ συστήματα,... καὶ ὅλα τὰ ἄλλα φαινόμενα σκληρᾶς καὶ ἠπίας ἰσχύος).
· κανένα κέντρο ἰσχύος μένει «ἔτσι», δηλασὴ ἐν τῇ ἰδίᾳ, διὰ πάντα. Ὅλοι οἱ φορεῖς σχετικῆς ἰσχύος ἔχουν τὰς ἐποχὰς ἤ ἔστω τὰς περιόδους τους, καὶ ἡ ἰσχύς τους μεταβάλλεται σὺν τῷ χρόνῳ.
· αἱ ἩΠΑ δὲν θὰ εἶναι σὲ παρόμοια θέσιν μὲ τὸ 1950 ἤ τὸ 2000 γιὰ πάντα.
· ὁ Κόσμος, δὴ τὸ κέντρο βάρους του, σιγὰ σιγὰ φεύγει ὅλο καὶ περισσότερο ἀπὸ Δυτικὴ Εὐρώπη ἤ καὶ ἩΠΑ, καὶ μετατίθεται ὅλο καὶ περισσότερο στὴν Ἀσία (κι ἄς περάσουν δεκαετίας ἀκόμα, καὶ γίνουν πολλὰ καὶ διάφορα).
· αἱ ἩΠΑ δὲν θὰ μπορέσουν νὰ συγκρατήσουν καὶ Κίναν καὶ Ῥωσσίαν, ἀκόμα καὶ Ἱνδίαν ἤ καὶ Ἰράν, κ.ἄ., ἐπ' ἀόριστον.
· εἴτε σήμερον, εἴτε σὲ δεκαετίας, εἴτε σὲ αἰῶνας, αἱ ἩΠΑ ἀναγκαστικῶς θὰ ὑποχωρήσουν, ἤ ἔστω θὰ μεταβληθῇ ὁ ῥόλος τους διεθνῶς.
· τὰ καθέκαστα εἶναι διὰ τοὺς εἰδικούς. Βλέπω ὅτι ὁ Τρᾶμπ προσπαθεῖ (τουλάχιστον ῥητορικῶς) νὰ δείξει ὅτι πράγματα θὰ ἀλλάξουν. Κι ἄν δὲν πετύχει ἀλλαγάς, ἄλλοι θὰ τὶς κάμνουν, εἴτε σὲ 2 χρόνια, σὲ 20 ἤ ἀκόμα καὶ σὲ 200 ἔτη.
· ἐδῶ εἶναι ἕν ἐνδιαφέρον ἄρθρο περὶ τὴν μετατόπισιν τοῦ Κέντρου Βάρους τοῦ Παγκοσμίου Πλέγματος Διεθνῶν Σχέσεων πρὸς Ἀσίαν (https://nationalinterest.org/feature/shinzo-abe-strikes-back-39447)
· ἐδῶ εἶναι ἕν ἄρθρο ἀπὸ γενικῶς ἕναν πολὺ σπουδαῖο ἀναλυτή, ὅς εἶναι βαθὺς γνώστης καὶ Κινέζικων καὶ Ῥώσσικων πραγμάτων (μετὰ τῶν συναφῶν γλωσσῶν). Συνεχῶς, δεικνύει ἀπόλυτον σοβαρότηταν (https://nationalinterest.org/feature/quandaries-kerch-crisis-39462)
· ἡ Ῥωσσία ὡς Μεγάλη Δύναμις ἔχει δικαιώματα λόγῳ ἰσχύος ὥς ἐκεῖ ποὺ φτάνει. Αὐτὴ εἶναι ἡ πραγματικότης, ἀρέσει ἤ οὐ.
· ἡ Ἑλλὰς – ὅπως τὰ πᾶμε, καὶ μὲ τὰ μυαλὰ ποὺ κουβαλᾶμε – βαδίζει πρὸς διαμελισμόν. Μακάρι νὰ μήν... ἀλλά...
· ὅλα τὰ σοβαρὰ κράτη ποὺ θέλουν νὰ ἐπιβιώσουν δεικνύουν σοβαρὴ στρατηγικὴ σκέψιν, καὶ σοβαρὸν σχεδιασμόν, ὅς κατευθύνει ΠΡΑΞΕΙΣ ΤΕ ΚΑΙ ΕΡΓΑ ΚΑΙ ΔΡΑΣΗ (ὄχι ἁπλῶς λόγια, λόγια, λόγια).
· πολλὰ ἀπὸ τὰ σχόλιά μου στὸν ἱστότοπον αὐτὸν εἶναι πάρα πολὺ ὑπερβολικά, ἴσως καὶ ἐνίοτε ἐσκεμμένως ἄστοχα, ἄν καὶ περιέχονται καὶ πολλὰς ἀληθείας, καὶ οἱ προσεκτικοὶ ἀναγνῶσται θὰ ἐπωφεληθοῦν ἀπὸ κάποια ἀπὸ τὰ πράγματα ποὺ ἔχω ἐπισημάνει (ἀσχέτως τῆς Ἀριστοφανικῆς Βωμολοχίας, κ.τ.λ.). (ἐγὼ βεβαίως δὲν ἔχω καμμίαν θεσμικὴ θέσιν, καὶ δὲν ἀντιπροσωπεύω κανέναν, καὶ ὡς Λογοτεχνικὸν-Σατιρικὸν Προσωπεῖον εἶμαι παντελῶς ΤΡΕΛΛΟΣ (γιὰ ΔΕΣΙΜΟ καὶ ΦΡΕΝΟΚΟΜΕΙΟΝ), οὕτως ἤ ἄλλως. Ὅλοι πρέπει νὰ τηροῦν τοῦς Νόμους, καὶ νὰ προσέχουν τὶ λένε Δημοσίως!!!)

· ὁ καθεὶς νὰ βάλῃ τὸ μυαλό του, ἔχοντας μελετήσει τοὺς δῦο Σημαίνοντες Ἱστορικούς μας (τὸν Θουκυδίδην καὶ τὸν Χαλκοκονδύλην τὸν Νεώτερον), κι ἄς κρίνῃ ὁ ἴδιος τὰ πράγματα ὅπως νομίζει.
· δὲν εἶναι ποτὲς προσωπικὸ τὸ θέμα. Ὅλοι θέλουμε ἡ Ἑλλὰς νὰ ζήσῃ, ὅπως καὶ ὁ ἑλληνισμὸς μετὰ τοῦ ἡμῶν Λαοῦ.
· ΔΕΝ ὙΠΑΡΧΟΥΝ ὍΜΩΣ ΠΟΛΛΑ ΠΕΡΙΘΩΡΙΑ.
]]
A few (to some) controversial comments, since as a non-American living in what I call a "ZIO-USA Vassal State" (you call it whatever you want), for nearly all of my life, I've been subjected since childhood to American matters:
On one view, Lincoln was perhaps the Greatest of American Presidents because he kept the country United or at least Unified, and the USA from that "SINE QUA NON Springboard" could go on to become the most prosperous and powerful country-state-United States in the history of Mankind (which of course is absolutely no guarantee for, and has absolutely nothing to do with, the FUTURE, seen as possible projections of "general trends" over the very long run (long, long-term)). This does not in the least diminish the Sacrifices of tens and hundreds of thousands of young Southern White (mostly poor, good, hard working, Christian) Men who were caught up in the "Games" between Elites. Civil Wars (whether you view them as such or not) are Particularly Tragic. My life was in large part "preordained" because of a particular Civil War, in which the USA had a part (I've written about that elsewhere within this Site). Anyway, life is tough for many, untold hundreds of millions of people from all walks of life from all over the world, so "GET OVER IT!" – this also applies to all groups of people who constantly "CRY" and want "SPECIAL RECOGNITION/ATTENTION". Watch John Ford's Young Mr. Lincoln (1939) if you're into old movies. It's GREAT ENTERTAINMENT, and at times, very moving. Henry Fonda was a great motion picture actor (in my subjective matter of Taste opinion), and you all know by now that I watch many (not all) John Ford movies with almost (not quite) Ozu-like Levels of Reverence!
Without getting into theoretical (study-room) arguments about "power" – that's been done passim within this Site, at the end of the day, when appealing to ordinary farming, toiling, labouring, working, white-collar, business and other people, a society to stick together long-term probably needs collectively to generally have a belief/beliefs in certain "core things or values". Such "core things or values" (regardless of to what extent they are imbued with socially necessary "false consciousness and ideology", etc.), which apply or rather applied at least in not inconsiderable part to many societies within the West are referred to here:
https://www.unz.com/proberts/the-greatest-gift-for-all-7/
The key question is, thus, for how long can "multi-cultural and diverse" societies "keep things together"... and if so, on what basis (just Hedonistic Atomistic Consumption, Drug Taking, Pill Popping, Direct and Indirect forms of Censorship, Political Correctness, etc.?)... AND at which point will the Over-Reaching for Power in International Relations be tempered by Cool-Headed, Common Sense (the Best Quality of Peoples ultimately derived from England and Scotland – whom I subjectively as a matter of Taste view as "Foul Men" – but of course all peoples have their Good Qualities! (Greeks and Orthodox peoples in general (let's say for argument's sake, "Foul Men" to Northern Europeans) traditionally were on average probably far more collectivist than Northern Europeans in keeping with what I'll call Hellenic-Roman "Real Democratic" and or other more collectivistic Traditions, but not as Collectivistic as e.g. the Chinese or Japanese, who nonetheless still have always had Collectivities made up of Individuals,... the group and the individual are always – to varying degrees and in various ways, of course, as the case may be – present... but there were certain characteristics of the UK and the USA and some other Western countries which are increasingly falling out of favour – and like I've said many times, it's VERY EASY to criticise and critique, but it's usually VERY DIFFICULT (if not impossible) to put forward a Better Viable Alternative... and Western societies have changed so much in recent decades (legally, culturally, demographically, etc.), that THINGS to a lot of us do not look good, no no no, no good... but the older amongst us will soon start dying off, and the younger amongst us – one way or another – will have to "figure it or sit it or fight it, out".., Merry Christmas to any non-Greek readers, if they exist...
(P.S. One of the Best Features of American and other Western Societies, as far as I can tell, was a relatively High Degree of FREEDOM OF SPEECH - with which people could disagree with one another and "despise and hate" one another to extremes, but still respect the other sides' right to have their own opinion(s) - this aspect of Western societies seems to be receding, fading, disappearing, vanishing FAST. Unfortunately.)
(P.P.S. (I can't help myself): Lenin really was a Power-obsessed Nut-Job (a "desperado" rather than a "Homo novus"). I spent a number of years in my youth reading from his Collected Works, and he'd literally argue ultra-aggressively with everyone about everything on a daily basis. In any event, his Party Seized Power, his Party Changed the Course of 20th century History, and "his good bit" is that GROSSO MODO and MUTATIS MUTANDIS he agreed with Woodrow Wilson and with (the implications of) Realist Schools of International Relations, i.e. that notwithstanding any Rhetoric and actual Practice to the Contrary, there should generally be a Right of Nations to Self-Determination - and when you think about it, that is about the best way for every group of people on the planet to have a HOME (even if within a multi-national "super" State). And we all know that there is NO PLACE LIKE HOME.
From Pat Buchanan's 25-12-2018 article:
While cable news and social media are on fire over the shutdown and the pullout from Syria, the Silent Majority, one imagines, is more focused on an earlier event, 2,000 years ago, that has made a far greater impact upon mankind, and that yet inspires hope that, in the end, all can be well. That event was perhaps best described in the last Advent gospel of Luke:
"And there were in the same country shepherds abiding in the field, keeping watch over their flock by night. And, lo, the angel of the Lord came upon them, and the glory of the Lord shone round about them: and they were sore afraid. And the angel said unto them, Fear not: for, behold, I bring you good tidings of great joy, which shall be to all people. For unto you is born this day in the city of David a Saviour, which is Christ the Lord. And this shall be a sign unto you; Ye shall find the babe wrapped in swaddling clothes, lying in a manger. And suddenly there was with the angel a multitude of the heavenly host praising God, and saying, Glory to God in the highest, and on earth peace, good will toward men."
«Καὶ ποιμένες ἦσαν ἐν τῇ χώρᾳ τῇ αὐτῇ ἀγραυλοῦντες καὶ

φυλάσσοντες φυλακὰς τῆς νυκτὸς ἐπὶ τὴν ποίμνην αὐτῶν. Καὶ ἰδοὺ
ἄγγελος Κυρίου ἐπέστη αὐτοῖς καὶ δόξα Κυρίου περιέλαμψεν αὐτούς,

καὶ ἐφοβήθησαν φόβον μέγαν. Καὶ εἶπεν αὐτοῖς ὁ ἄγγελος· Μὴ
φοβεῖσθε! Ἰδοὺ γὰρ εὐαγγελίζομαι ὑμῖν χαρὰν μεγάλην, ἥτις ἔσται
παντὶ τῷ λαῷ, ὅτι ἐτέχθη ὑμῖν σήμερον σωτήρ, ὅς ἐστι Χριστός,

Κύριος, ἐν πόλει Δαυΐδ. Καὶ τοῦτο ὑμῖν τὸ σημεῖον· Εὑρήσετε βρέφος
ἐσπαργανωμένον, κείμενον ἐν φάτνῃ. Καὶ ἐξαίφνης ἐγένετο σὺν τῷ
ἀγγέλῳ πλῆθος στρατιᾶς οὐρανίου αἰνούντων τὸν Θεὸν καὶ λεγόντων·
Δόξα ἐν ὑφίστοις Θεῷ καὶ ἐπὶ γῆς εἰρήνη, ἐν ἀνθρώποις εὐδοκία.» )
[[FURTHER NOTE: It's very easy to forget that with similar levels of
intensity and righteousness, do people in Power today see things and
the world, as those who view themselves as supporters of Common

Sense and Basic Decency (and some Elements of Continuity of
Tradition and Traditional Life Stances). I can e.g. , personally,

absolutely LOATHE

the demographic, cultural, legal and other changes in the West in

recent decades, but as much as I LOATHE those changes, Others
HAIL and CHEER ON such changes. Its seems to me that ultimately
any "Correction" can only come from Massive Geopolitical "Jolts to
the System", which will then have Repercussions for the Internal

States of Affairs in the West. For those of us Alive in 10, 20 or 30
years from now, we shall see...]]

Πάνω ἀπὸ μισὸ ἑκατομμύριο Ἑλλήνων γεννημένων καὶ θρεμμένων ἐν Ἑλλάδι κάτω τῶν 40 ἐτῶν, ἐκτὸς Ἑλλάδος· Ἰσραηλινοὶ ἐπιχειρηματίες τε καὶ ἐπενδυτὲς στὴ Θεσσαλονίκη· Γερμανοὶ ἀπ' Ἀθήνας νὰ δίνουν διαταγὰς νὰ κάμνῃ ἡ «Ἑλλὰς» ὄχι μόνον ἀναγνώρισιν «Μακεδόνων» ἐν τῇ Μακεδονίᾳ, ἀλλὰ καὶ τὸ «Καζὰν-Καζὰν» μὲ τὴν Τουρκίαν, ὥστε ἐμεῖς θὰ δίδουμε εἰς τοὺς Τούρκους τὰ δικά μας, καὶ οἱ Τοῦρκοι θὰ κρατᾶνε ὅλα τὰ δικά τους· Ἀμερικανοὶ νὰ πιέζουν ἤ μᾶλλον τελικῶς νὰ ἐφαρμόζουν (ἀφοῦ οὐσιαστικῶς τοῦς ἀφήνουμεν ἤ τοῦς λέμε «δὲν μᾶς νοιάζει (καὶ πολύ, ἤ καθόλου)») ὅτι ἡ Κῦπρος (καὶ τὸ Αἰγαῖο καὶ ἡ Θράκη) εἶναι περισσότερο τούρκικα παρὰ ἑλληνικά, ὅ εἰς βᾶθος χρόνου θὰ σημαίνει... ὅτι εἶναι ἁπλῶς τούρκικα,... καὶ ἐσεῖς πιστεύετε ὅτι ἡ «ἀνοιχτὴ κοινωνία τῶν ἀνοιχτῶν συνόρων» (τοῦ ἄκρως μὴ παραγωγικοῦ παρασιτικοῦ καταναλωτισμοῦ «λαϊσφτάϊλ») μετὰ τοῦ ἀνεμέλου «ποῖος πολεμᾷ διὰ πέτρες;», καὶ μετὰ ἀπὸ 30 χρόνια ἄκρως Λοβοτομημένου Ἐθνομηδενισμοῦ ὡς Ἑθνικισμοῦ καὶ Ἐπετακτισμοῦ/ Ἰμπεριαλισμοῦ τοῦ Ἄλλου (Ἀντιπάλου), δὲν ἔχει συνεπείας; Καὶ ἐν τῷ μεταξύ, – ΔΕΝ λέω γιὰ Κίνα ἤ Ῥωσσία ἤ Ἰαπωνία ἤ Ἱνδία –, ἡ Ἑλβετία καὶ τὸ Ἰσραῆλ καὶ οὐκ ὀλίγας ἄλλαι σχετικῶς ἐλλάττονες χῶραι ἐξασκοῦν μὲ τὸν τρόπον τους ἀπόλυτον ΚΥΡΙΑΡΧΙΑΝ κρατική.
Ποία χῶρα ΔΕΝ ΕΧΕΙ ΜΕΛΛΟΝ;
(Ἀπάντησις: Ὅλαι αἱ χῶραι ποὺ δὲν φροντίζουν νὰ ΣΤΑΘΟΥΝ ΣΤΑ ΠΟΔΙΑ ΤΟΥΣ ΜΟΝΕΣ ΤΟΥΣ (ἔστω κι ὡς λίαν μικρὰ Δύναμις ἀναγκαστικῶς ἐν μέρει τουλάχιστον ὑπὸ Μείζονας τὲ καὶ ὄντως Μεγάλας Δυνάμεις)!!!)
[[Κανένας ἠμπορεῖ νὰ ξεύρῃ ἀκριβῶς τὶ θὰ γίνῃ, ἀλλὰ ἐνόσῳ ἡ Τουρκία εἶναι ἑνιαῖο, σημαντικὸ περιφερειακὸ κρᾶτος, καμμία ἀπὸ τὰς Μεγάλας Δυνάμεις θὰ ἀποφεύγῃ ἤ δὲν θὰ θέλῃ νὰ «παίζῃ» μαζί της, κι ἄς ἀμφιταλαντεύεται ἡ ἰδία... (http://infognomonpolitics.blogspot.com/2018/12/blog-post_769.html)

+ (http://infognomonpolitics.blogspot.com/2018/12/blog-post_642.html)... ὅλα αὐτὰ λέγονται «Μακιαβελλικὴ (λὲς καὶ φταίει ὁ Μακιαβέλλι ποὺ ἁπλῶς παρουσίασε πραγματικὴ ἀνθρωπίνη συμπεριφορά!)» Realpolitik, δηλαδὴ βρώμικες δουλειές, δὴ ΠΡΑΓΜΑΤΙΚΟΤΗΣ...
+ (http://infognomonpolitics.blogspot.com/2018/12/blog-post_984.html - γιὰ προβληματισμό! ΔΕΝ λέω ὅτι εἶναι οὔτε 50% ἤ 70% ἤ 100% σωστό· ἀλλὰ θίγει ΘΕΜΑΤΑ...)
+ (ὅλα αὐτὰ σωστά, ὅμως ἀπτά, στὴν πράξη, ἐπὶ τοῦ πρακτεόυ, τί κάνουμε; http://infognomonpolitics.blogspot.com/2018/12/blog-post_244.html)
+ ἄν ἡ μείζων Δύναμις, ἤ μείζονες Δυνάμεις δὲν εἶναι ἀρκετὰ δυνατὴ ἤ δυνατὲς νὰ ἐπιβάλλουν διὰ Ξίφους τὴν ἑνοποίησιν, καὶ δὲν θέλουν νὰ «λογικευτοῦν» (ἕν κομμάτι (μεγαλύτερο ἤ μικρότερο, ἀλλὰ κομμᾶτι) τῆς πίτας γι' ὅλους, κ.τ.λ.), καὶ προφανῶς δὲν θέλουν, τότες... (https://slpress.gr/politiki/poios-narkothetei-tin-eyropaiki-enopoiisi/)
+ Ἄνθρωπος χωρὶς Πίστη (καὶ νὰ μὴν πιστεύει), ἁπλως θὰ Καταλήξῃ Δοχεῖο τοῦ Ἄλλου (Ἄλλης Δυνάμεως, Ἄλλων Συμφερόντων) (https://slpress.gr/politismos/christoygenniatika-ethima-ton-ellinon-stin-alvania-toy-chotza/)
+ (https://slpress.gr/diethni/an-i-toyrkia-itan-nea-zilandia/)
+ Ἀγγλιστί: "This is how it's said and done":
https://slpress.gr/ethnika/to-flert-tramp-erntogan-kai-i-aytopagideysi-tis-elladas/

+ αὐτὸ εἶναι τὸ βασικὸ κείμενο ἀφετηρίας προβληματισμοῦ περὶ τῶν διεθνῶν σχέσεων μὲ ἐπίκεντρο τὴν Ἑλλάδαν καὶ τὴν Κῦπρον στὴν δική μας ἐποχή...
https://slpress.gr/ethnika/otan-oi-elefantes-paleyoyn-to-grasidi-ypoferei/
[[I highly recommend that the above article be translated into, and published in, English, in a reputable online journal/webzine. Even though it's about the small, minor (tiny and dispensable) "Powers" of Greece and Cyprus, it contains much analytical insight which will be cause for serious thought for, and of use to, all writers and thinkers in regard to international affairs.]]

[[+ αὐτὸ ἔχει πολὺ ἐνδιαφέρον ὡς σημεῖο συγκρίσεως μὲ τὰ δῦο ὡς ἄνω ἄρθρα ὡς πρὸς τὰ ἀρκετὰ ἤ ἀκόμα καὶ πολλὰ σημεῖα συγκλίσεως, καὶ ἴσως τουλάχιστον μερικὰ σημεῖα ποὺ θὰ μποροῦσε νὰ διαφωνήσῃ κανεὶς μέ, ἤ ἔστω νὰ ῥυθμίσῃ, τὰ λεγόμενα τοῦ ἀγαπητοῦ δημοσιογράφου καὶ ἀναλυτοῦ: http://infognomonpolitics.blogspot.com/2018/12/casus-belli.html

(+ περὶ ἄλλου πλαισίου, προσθέτω ὅτι, καὶ τὸ ἔχω ἤδη ἐπισημάνει ἀλλοῦ, ὅτι δὲν εἶναι ἀπολύτως τοῦ πεταματοῦ τὰ γραφόμενα τοῦ Τρότσκυ· εἶχε σίγουρα τὴν λενινιστική του πλευρὰ τοῦ ἐθνοἀπελευθερωτικοῦ ἀγώνος, τόνισε (ἄν καὶ ὑπερβολικῶς μονοπλεύρως εἰς χυδαῖο σχῆμα νηπίου ἤ βλαμμένου περὶ «Καλοῦ-Κακοῦ»), τὰ τρελλὰ ὑπερβολικὰ τοῦ φασισμοῦ καὶ ἐθνικοῦ σοσιαλισμοῦ τοῦ Μεσοπολέμου, ἀλλὰ στιγματίζεται πολὺ ἀπὸ τὴν ἀπόλυτον ἔλλειψιν ῥεαλισμοῦ του καὶ γιὰ κάποιες θέσεις του ἤ καὶ τῶν ὀπαδῶν τοῦ ἐπὶ τοῦ ΔΠΠ (ὄχι ὅμως γενικῶς ἤ ἔστω σὲ κάποια κρίσιμα σημεῖα τοῦ Ἰσαὰκ Ντόϊτσερ (καὶ τοῦ δίκου μας Πάμπλο (Μ. Ῥάπτη)) = γενικῶς ἔντιμες μορφές, μὲ ὅλα τὰ ἐλαττώματά τους καὶ τὶς ἰδεοληψίες τους (ὅλοι οἱ (ἤ σχεδὸν ὅλοι ἤ πλεῖστοι ἤ οἱ περισσότεροι ἤ πολλοὶ) πολιτεύοντες καὶ πολιτευόμενοι, εἴτε μεγάλων κομμάτων, εἴτε τοῦ περιθωρίου, θὰ χαρακτηριστοῦν κάποτε στὴν σταδιοδρομίαν τους ἀπὸ «ὀπορτουνισμό, δὴ καιροσκοπισμό», κωλοτούμπας τε καὶ κωλοτούμπες, κ.ο.κ., ἄραγε αὐτὸ καθ'ἑαυτὸν δὲν δύναται νὰ εἶναι σοβαρὴ μομφή, ἀφοῦ ὁ ὀπορτουνισμὸς εἶναι σχεδὸν συστατικὸ στοιχεῖο τῆς ἀναγκαίας εὐελιξίας τοῦ πολιτεύεσθαι καὶ τῆς ἐναλλαγῆς φίλων τε καὶ ἐχθρῶν, τῶν ἀλλαγῶν καιρῶν τε καὶ ἐποχῶν, κ.τ.λ.,...)... + ὁ Λένιν καὶ ὁ Στᾶλιν μπροστὰ στὸν Τρότσκυ ἦσαν αἱμοσταγεῖς μεν, ἀλλὰ δε «Μᾶγκες-Μπαγᾶσες», καὶ τὸν Φάγανε Λάχανο στὸν τομέα τοῦ ῥεαλισμοῦ, τοῦ ἀναγκαστικῶς βρώμικου ῥεαλισμοῦ,... καὶ κᾶτι γιὰ τὸ ὁποῖο δὲν φταίει ὁ Τρότσκυ φυσικὰ - ἐκμεταλλεύτηκε μία πλευρὰν τῆς σκέψεώς του, σὲ συνδυασμὸ μερικῶς μὲ τοῦ Λέο Στράους σκέψιν, ἀπὸ τοὺς ψυχασθενεῖς-θεόμουρλους κυρίως ΟὑβριοἈμερικανοὺς «Νεοσυντηρητικοὺς Ῥεπουμπλικανικοὺς» καὶ διανοητικῶς καθυστερημένους «Δημοκρατικοὺς» τοῦ «Ἑνὸς Κόσμου» τῶν ὀνειρώξεων ΣΑΤΑΝΙΣΤΩΝ - «τὸ χρῆμα καὶ ἡ συνεχὴς ἐπαύξησίς του μετὰ (ἄκρως δυσαναλόγως Οὑβριο-)Ἀμερικανικοῦ Ἰμπεριαλισμοῦ καὶ συναφοῦς Παγκοσμίας Ἡγεμονίας, εἶναι τὸ μόνο νόημα τῆς ζωῆς»... κι ἄλλα τέτοια ΚΟΥΡΑΦΕΞΑΛΑ...)]]
[[ + ἄλλο ἕνα Master Class – σᾶς τὸ λέω, θέλετε ἀναλύσεις; Μάζης-Ἥφαιστος-Νεάρχου. Ὁ Χαλκοκονδύλης ὁ Νεώτερος εἶναι ἤδη ἐκεῖ πάνω, δίπλα στὸν Θουκυδίδη.
http://infognomonpolitics.blogspot.com/2018/12/blog-post_913.html ]]
[[+ Ὁ ἄνθρωπος ποὺ ὅταν ἀνοίγῃ τὸ στόμα του, ἤ
χειρίζεται τὸν κονδυλοφόρο του, πάντα ἀνήκει στοὺς

ἐλαχίστους,... ἀκρίβεια, σαφήνεια, ἀκαταμάχητα,

ἀδιάψευστα, ἄψογα ἐπιχειρήματα... πάντα... (ἤ ἔστω
σχεδὸν πάντα, διότι οὐδεὶς = ἀπολύτως τέλειος!)...

«Ἐντείνεται ὁ ἐποικισμὸς τῆς χώρας μὲ ὀλέθριες πολιτικὲς γιὰ τὴν παράνομη μετανάστευση»

Γράφει ὁ ΠΕΡΙΚΛΗΣ ΝΕΑΡΧΟΥ Πρέσβυς ἐ.τ.

http://infognomonpolitics.blogspot.com/2018/12/blog-post_196.html#more
]]
Ὅπως ἐξελίσσονται τὰ πράγματα, δὲν μᾶς βλέπω οὔτε μὲ τὴν νῆσον τοῦ Σκαρίμπα δική μας...]]
A general distillation of "Wisdom" (or: whether it's "Rule of Law and Democracy" or "Ancestors and Heavenly Order" or "Before the Beginning of Time and After the End of Time" or "The City of God on Earth" – whatever – all good things of all good states of affairs, always come in moderation and with temperance, moving slowly, if moving at all... (unfortunately, the Real World does not always or simply often does not allow things to remain that way)) (or: Absolutely Fanatically Consistent Scientific Knowledge and the Struggle to get to such knowledge is one thing (and possible, though unlikely), whereas living with other people in a fairly content society, is quite another thing (and most definitely not always possible))
If one examines things very closely, one does end up – given the right intellectual and conceptual tools, equipment, disposition and ability – deconstructing (relativising) everything, including self-proclaimed "De-constructors", and even oneself (one's own self). But practical measures, i.e. proposals which can have practical application and will lessen the possibility of the emergence of, or continuation of, (up to Earth-destroying) VIOLENCE and uncontrollable UPHEAVAL, (up to jungle-like levels of) DISORDER and LACK OF COHESION... as the case may be,... are – in a very practical sense – far more difficult to come up with, particularly as to being put in practice. Whilst History has always given Rise to FANATICS, a few of whom have actually made it to the Upper Echelons of POWER, and have caused much Grief and much Pain and much Sorrow, "Blessed" are those who can live with their People in accordance with the Golden Mean and keep Hubris outside with The Others. But when Times of Trouble Come, and they DO COME, they Ask No-One, they Simply – with the Men (and Women too in a certain social formation) bringing them – Arrive, and Woe unto those who are not READY!
Ξεύρω αὐτό... (εἰς τὰ τοῦ Διαβόλου Παραμύθια)
Πολλὰ δὲν ξεύρω, ἀλλὰ Ξεύρω αὐτό. Δὲν μπαίνει οὐδεὶς στὸ δικό μου σπίτι ἄν δὲν εἶναι μέλος τῆς οἰκογενείας μου, ἤ εὐπρόσδεκτος προσωρινὸς ἐπισκέπτης. Ὅποιος δὲν ἀγαπάει τὴν πατρίδα του σὰν τὸ σπίτι του, δηλαδὴ νοικοκυρεμένα πράγματα, ἁπλῶς θὰ μείνει ἐν τέλει καὶ χωρὶς πατρίδα, ἀλλὰ καὶ ἄνευ σπιτιοῦ.
[[Δὲν ἀκοῦτε, δὲν ἀκοῦτε. Διαλέξατε τὸν Διάβολον καὶ τὰ Παραμύθια του (ἐνῶ ὁ Διάβολος φυλάττει τὴν οἰκίαν του, λὲς καὶ ἦτο ἡ μόνη ἐν τῷ Κόσμῳ οἰκία, σπιταρώνα ἐν τῇ ἐρήμῳ μάλιστα), καὶ ὅλοι ἐκεῖ - στὰ τοῦ Διαβόλου Παραμύθια (Κόλασιν τὴν λένε) – πηγαίνουμε μαζί.]]

Ἄν τὴν Γραμμὴ τὴν Κόκκινή σου, δὴ τὴν Κόκκινή σου Γραμμή, τὴν μεταθέτῃς συνεχῶς διὰ χρόνια, ἔτη τε καὶ διὰ δεκαετίας πρὸς ὄφελος τῶν «Φίλων» σου, διὰ τὸ Καλόν, τὸ Τερπνόν, τε καὶ τὸ Ὠφέλιμον τῆς «Φιλίας», τότες εἶναι ἀπολύτως εὔλογο, ἦ τοι (ἤτοι) ἀναπόφευκτο, ὅτι οὐδεὶς «Φίλος» θὰ σὲ πάρῃ ποτὲς στὰ Σοβαρά, καὶ μόλις πάρουν αὐτὸ (αὐτὰ) ποὺ θέλουν οἱ «Φίλοι» (καὶ οἱ «Φίλοι» θὰ πάρουν αὐτὰ ποὺ ἐθέλουσι, νὰ εἶσαι σίγουρος γι' αὐτό), μὴν ἀπὸ τὰ Σύννεφα Πίπτεις, μὲ αὐτὰ ποὺ θὰ σοῦ κάμνουν οἱ Ἐχθροί.
[[Τὰ τελευταῖα τρία... ΤΕΛΟΣ
https://slpress.gr/ethnika/o-makiaveli-gnwrize-apo-ellhnotourkika/
https://slpress.gr/koinonia/themis-marinos-o-patriotis/

+

https://slpress.gr/diethni/christoygenna-choris-christianoys-sti-mesi-anatoli/
]]
[[
"Final Message": Believe it or not,
as Crazy as I am, I would like to see
all nations have their Tribal
Homelands as their own (even if

within a multi-nation super State

kind of "Empire"), without
untoward intervention by other
nations, but with appropriate levels
of trade and cultural exchanges in
the spirit of Peace, and not

domination and hegemony and
without being APE-ANOMIE-
INVADED OUT OF EXISTENCE!!!
Whilst that may not be feasible in

the real world (history teaches as

much), it's still an ideal, and whilst I

only REALLY CARE ABOUT MY
OWN TRIBE AND MY OWN

TRIBAL HOMELANDS (including

all My Orthodox Brothers), I wish

my Mediterranean neighbours and

(distant or fairly, up to very close)

cousins, of Italy, Spain and
Southern France, the Best of Luck,

as I wish the Vietnamese and

Japanese the Best of Luck too, as I
also wish all peoples and nations,

including the elite-level People and
Nation I have "attacked" most and I
am absolutely disgusted by as a
Subjective Matter of Taste, as

well as Persia (Iran), and even

Mohammedan (Musulman) Turkey,
and other Musulmen if it and they

stop(s) taking from us (it and they

have already done us a lot more than

enough Historical Irreparable

Damage - our fault, of course, but...),
and believe it or not, I also wish all

the Foul Men (English, Scottish,
American, Australian, German, et
al.) too, the Best of Luck, because
I've spent a lot of my life dealing
with their Barbarian Languages and
their Barbarian ways (whether I
liked it or not - and I can assure you,
I didn't like it at all (though I saw a
lot of great movies by them, and

read some great literature by them,
as well as some great theory

("philosophy") by them, etc., etc.,

etc., too!!!!)) [I don't need to
wish Hindu Man or Han Man or
Ape Man "the Best of Luck"
because numbers are on their side
and they will survive one way or

another...]... Anyway, whilst
I shall never read the book below
and disagree with a lot (but also
agree with quite a fair bit of what)
the Site of this book review contends
in general, it might be worth your

time buying and reading the book
below. Of course, I can't know for

sure, because I haven't read it, and
don't have the time to read it, as I

have very many and much, much,

much more important things (as you
know by now) to do... (perhaps read
it along with Mearsheimer's 2018

book Great Delusion: Liberal

Dreams, and International Realities,

and his classic The Tragedy of Great

Power Politics (2001)):
"3. Yoram Hazony, The Virtue of Nationalism (New York: Basic Books, 2018)."
https://www.counter-currents.com/2018/12/my-favorite-books-of-2018/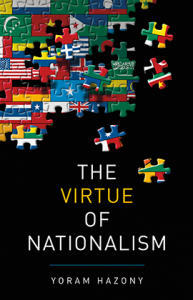 "Yoram Hazony is an Israeli Jew. He is both a religious Jew and a Zionist. He is President of the Herzl Institute in Jerusalem, named for the founder of Zionism. The Virtue of Nationalism is a remarkably clear, incisive, and convincing case for the nation-state as the best form of government. Hazony contrasts the nation-state both with the tribe and with the empire, arguing that it is superior to both, allowing a higher level of freedom and civilization than the tribe and better ensuring peace and cultural diversity than the empire. As a religious Jew, Hazony brings forth many Biblical arguments to argue for the superiority of the nation-state, making his book especially useful for defending nationalism to Christian audiences.
Hazony, unlike many of our (((fellow white people))), does not argue for nationalism for Jews and globalism for everyone else. He argues that nationalism is the best system of government for all nations. But because he distinguishes tribes from nations, he does not believe that every stateless people deserves a nation-state. I will publish a full review in the new year."
]]

ΤΕΛΟΣ ΣΧΟΛΙΩΝ ΚΑΙ ΑΛΛΩΝ ΑΝΑΡΤΗΣΕΩΝ, ΣΥΝΔΕΣΜΩΝ κ.τ.λ.
(26-12-18 [[τέσσερις-πέντε ἐξαιρέσεις]]) (μέχρις νεωτέρας;)
MY SONGS! I DON'T NEED OR WANT YOUR SONGS! YOU ARE NOT PERMITTED UNDER ANY CIRCUMSTANCES TO COME NEAR ME OR MY WOMAN WITH YOUR FILTH AND ULTRA-UGLINESS.
DEATH TO SATAN!!!

ΜΕΡΙΚΕΣ ΑΠΟ ΤΙΣ ΘΕΕΣ ΜΑΣ

ΣΤΟ ΔΙΚΟ ΜΟΥ ΤΟ ΧΩΡΙΟ, ΟΙ ΑΝΤΡΕΣ ΟΜΩΣ ΘΑ ΠΟΥΝΕ ΤΗΝ ΤΕΛΕΥΤΑΙΑ ΚΟΥΒΕΝΤΑ (ΛΕΞΗ)